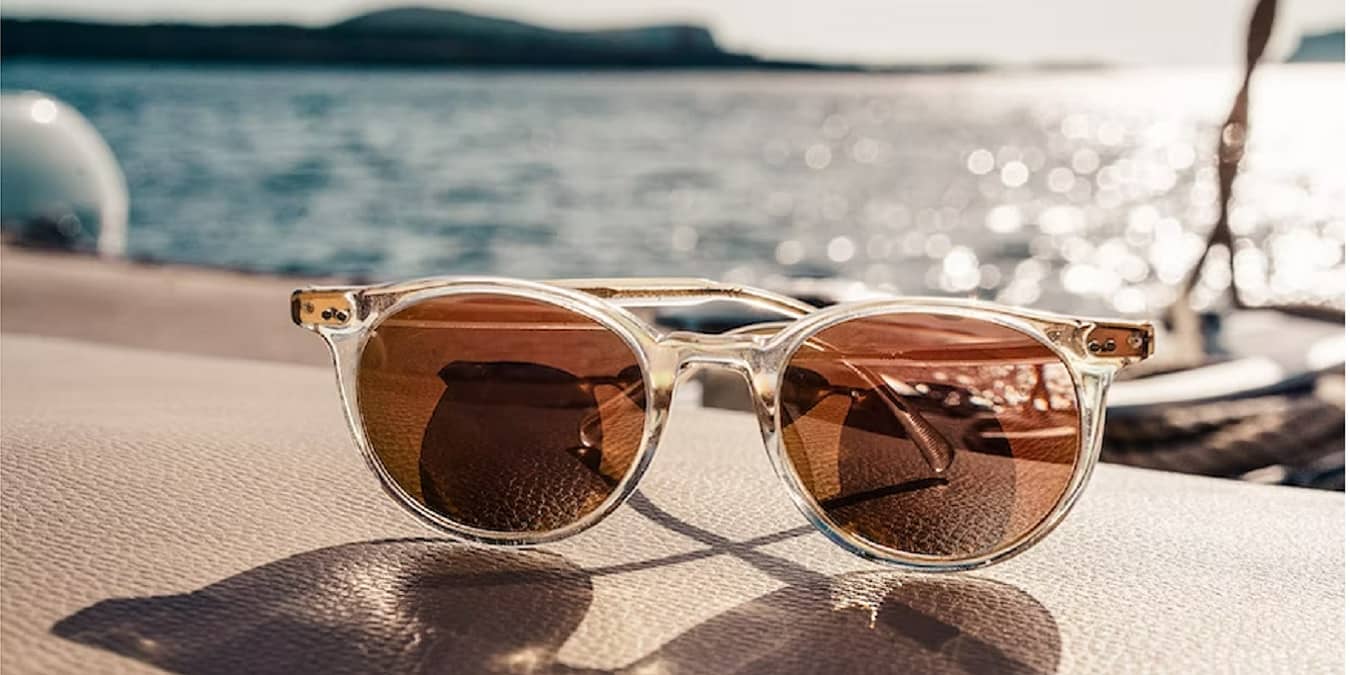 Just like any other accessory, you need to pick the right sunglasses for your face to create the stylish vibe you want. But with numerous colors, frame shapes, sizes, and more, how do you know what's going to look good without just trying on countless pairs? Sure, you could go that route, but following some simple rules helps you drastically narrow down your options.
The Two Main Rules
Generally, you'll find two types of advice for picking out the right shades for you. First, there are the face shape rules that help you determine the right sunglasses based on the shape of your face.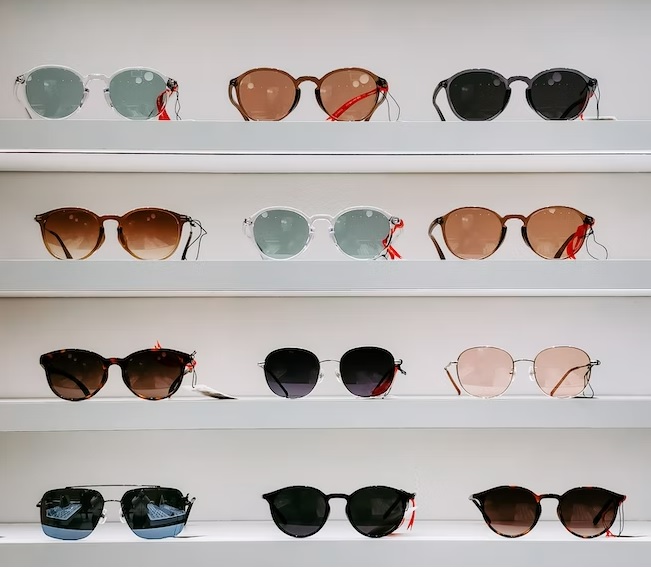 The second set of rules says to completely ignore the first rule type and focus more a general size range sweet spot. This is a more open rule set, but considering many celebrities don't wear what's technically right for their face shape, yet still look stylish, it's worth considering these rules too.
For instance, Whoopi Goldberg is well-known for her simple round glasses, but those aren't what's best for her face type. And, Will. I. Am. always has oversized shades, but experts usually wouldn't recommend that type of glasses for his face shape.
Pick the Right Sunglasses Based on Face Shape
Most experts will tell you to start by picking glasses based on your face's shape. So, take a look in the mirror and determine if your face is round, oval, square, or heart shaped. Then, jump to the section that matches your face type. This applies to both men and women.
Sunglasses for Round Faces
A round face tends to be wider through the cheekbones while narrowing at the chin and forehead. This means round frames might actually make your face seem more round and larger.
For men, the best sunglasses are square, retro square (which flare a little more at the top), and aviator. For women, opt for square, cat eye, and oversized oval or square.
Sunglasses for Oval Faces
If you have an oval face, congratulations. You can wear most anything you want and still look great. Instead of having to choose between square or round sunglasses, you could switch back and forth.
Ideally for men, you should choose between square, round, or aviator frames. For women, check out square, aviator, or oversized round.
Sunglasses for Square Faces
With both wide cheekbones and forehead, you want sunglasses that help soften the sharper edges of a square face. Typically, it's best to pick sunglasses that have thin rims or no rims at all.
For men, your best options include aviator, round, or browline (thick frame near browline, but thin everywhere else) glasses. For women, round, round browline, or aviator are best.
Sunglasses for Heart Faces
Since heart shaped faces narrow at the jawline, the best sunglasses are those that match your face – bigger on top than on the bottom.
For the most stylish looks, men should consider retro square, sport (a more angled frame), or browline frames. For women, check out browline, cat eye, or retro square frames.
The Simple Rules
If all that sounds too complicated, try the simpler rule instead. To pick the right sunglasses, look for frames that nearly the width of your face. They can be exactly as wide or just slightly less wide than your face.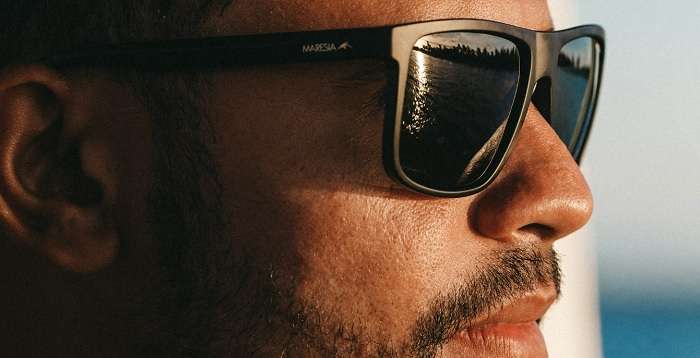 To avoid having glasses that are way too big, they should sit at or just below your brow line and just over half way down your nose. This is considered a sweet spot for where your sunglasses should sit on your face.
Obviously, you can play around with different sizes and shapes of frames to find what works best. After all, we've all seen celebrities who are well-known for their eccentric glasses that are either massive or tiny, like John Lennon's classic small round frames. Of course, Elton John has never conformed to any specific shape or color.
Choosing the Right Color
The next step to pick the right sunglasses is choosing your frame and lens color. Honestly, there isn't a right or wrong color. Many people have sunglasses and even regular glasses in a variety of frame colors and styles to match various outfits.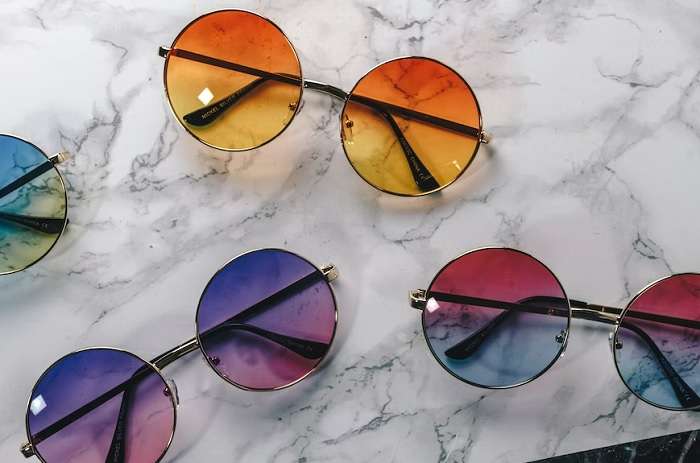 If you want something that matches most everything, opt for brown, woodgrain, tortoiseshell, or black. If you're fairly pale, skip black as it may make you look even more pale.
Next up is the lens color itself. Typically, you'll see various shades of tan, gold, and brown. These are your average colors that look great on almost anyone. If you want a bit of a softer look, check out rose tinted sunglasses. Or, look more sophisticated with a champagne color.
Focus on UV Protection
The most stylish sunglasses aren't worth getting if they don't offer proper UV protection. After all, that's what your shades are for. You should always look for 100% UVA and UVB protection. Anything less just isn't worth your time. All sunglasses should be labeled based on their level of protection.
Consider the Latest Trends
Obviously, you might want to look trendy, which may mean ignoring every rule (never ignore UV protection) and just going for the latest trend. However, trends come and go. So, make sure you always have a pair of classic sunglasses to fall back on.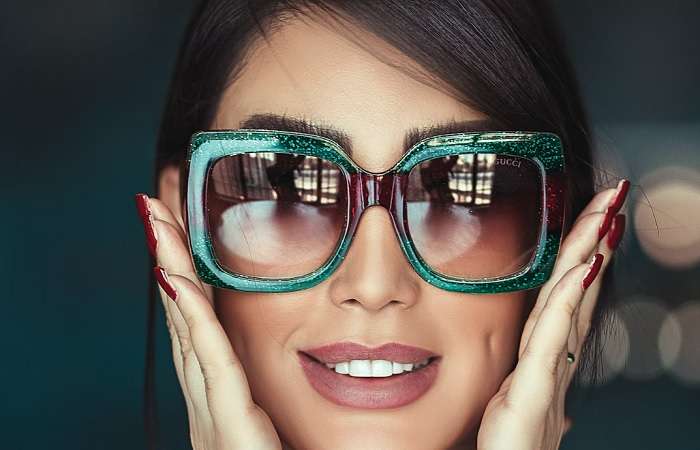 For example, oversized shades have gone back and forth over the decades. Wearing these when they're not trendy either means it's your own personal style or you spent a lot on shades and aren't ready to give them up because the trend faded away.
Main Sunglasses Styles
While you're going to come across a wide variety of sunglasses, there are several key styles that tend to work with the most face shapes. These include:
Aviator – Features a classic teardrop frame and originally designed for pilots
Wayfarers (D-Frame) – Features the classic D-shaped frame, think Ray-Ban
Clubmasters (Browline) – Features a thick frame near the browline
Square – Features a square shaped frame
Round – Features a round frame
If you're ever in doubt about what to choose, try one of each of these shapes. Yes, there are some rules you can follow to narrow it down, but you might find that breaking traditional face shape rules might be the key to finding the perfect sunglasses for you.
Frequently Asked Questions
Does price really matter?
Yes. Cheap plastic sunglasses wear out quickly and the lenses usually don't feature the protection your eyes need. Sure, $5 sounds great when you're buying from a kiosk along the beach, but if you want sunglasses that last for years, it's well worth it to invest in high-quality shades. Some of the more respectable, stylish, and durable brands include Ray-Ban, Oakley, Warby Parker, Persol, and Oliver Peoples.
However, you can score decent sunglasses for less than $50 by shopping lesser known brands. They might not last quite as long, but if you're not wearing them all the time, you'll still get your money's worth.
Should I get playful with my frames?
Frames come in so many colors and styles, there's no reason not to be a little playful if it matches your style. Bright, vivid colors and prints instantly stand out. But, you can't go wrong with classic black, brown, and tortoiseshell.
Are oversized sunglasses okay?
Definitely! To pull off oversized sunglasses, you have to wear them with confidence. While they won't look great on everybody, try on a few pairs with different shaped frames to see what you think. Make sure to take along a friend you trust to give you an honest opinion.
Image credit: Sebastian Coman Travel via Unsplash
Subscribe to our newsletter!
Get the best of ModernRatio delivered right to your inbox!