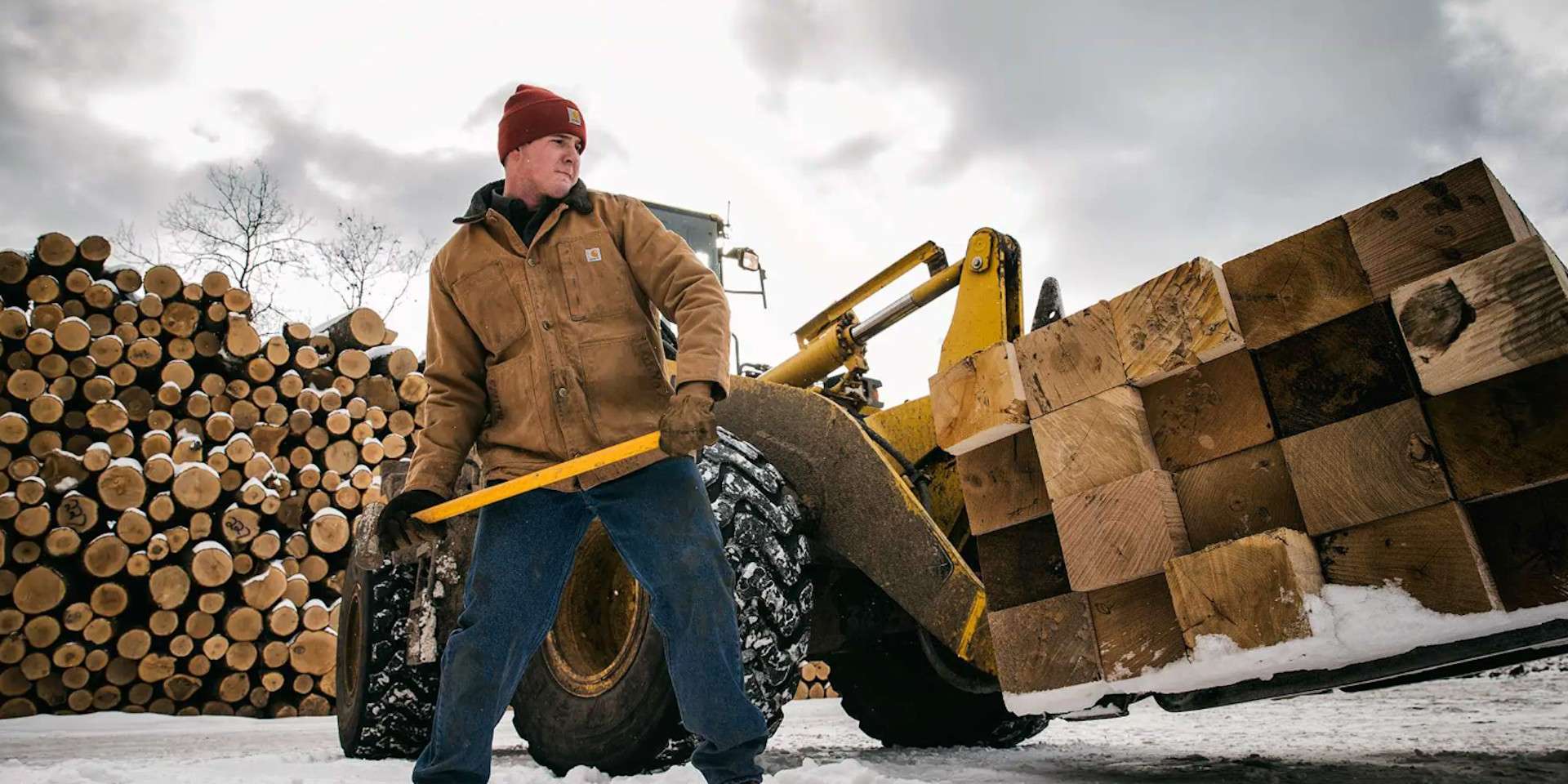 If you're looking to keep warm while looking fashionable, a barn coat might be just what you need this fall and winter.
What Is a Barn Coat?
Before we dig into the specific barn coats you'll want to add to your wardrobe this year, let's take a minute to understand exactly what a barn coat is and when you'll want to wear one.
As you can probably guess from the name, barn coats started out as a rugged type of apparel worn by farmers and outdoorsmen, but it has evolved into a stylish coat that can be worn by anyone looking for a rugged, yet sophisticated style.
Even barn coats that are made with fashion in mind still feature the durable outer layer that made them popular with farmers and other outdoor workers. This means that you can spend a good chunk of change on a barn coat without worrying about it ripping after a single season. The durability really does offer a strong value proposition.
Barn coats feature a collar than can be turned up to block the wind and they typically sit around the middle of the hip. Most feature large pockets on the front that accent the style and create a bold look. Typically, barn boats feature buttons on the way down and not zippers.
As far as material, you'll see lots of barn coats made of tweed, and many will fall into various shades of brown. However, you'll also find some barn coats in flannel, but these often sacrifice the waterproof coating and durability of more traditional styles.
Some other names for barn coats include chore coat, work coat, or field coat.
Patagonia is known for making warm, comfortable, stylish coats, and the company's barn coat is certainly no exception. It promises to be 25% more resistant to abrasions than cotton, making this a stylish barn coat that could actually survive in the barn.
Lands' End isn't a brand you hear about as much anymore since SEARS isn't doing so well. However, when it comes to barn coats, this is easily one of the best. It's less rugged-looking than some of the others on the list, but still has all the telltale signs that it's a barn coat.
One name that's synonymous with workwear is Carhart. The company makes just about anything you could ever want to wear while on the job. It calls its barn coat a chore coat, but the look and feel is the same, it's just a different name. It has large pockets, a warm collar, and the quintessential barn coat color everyone loves.
L.L. Bean is known for making nice stuff, but it comes with a bit of a heftier price tag. Its barn coat is no exception. It has great reviews from hundreds of buyers, and it's just a damn nice looking coat. It's available in both regular and tall sizes, so regardless of your frame, there should be an option that will fit you well. It also comes in two colors, so if tan doesn't suit you, there's an olive version available.
Orvis actually offers its barn coat in three different colors, and it's the only one on the list that's available in barn red, so if you're looking for barn coat cut and style in a bolder color, this is definitely the one to go with.
Subscribe to our newsletter!
Get the best of ModernRatio delivered right to your inbox!