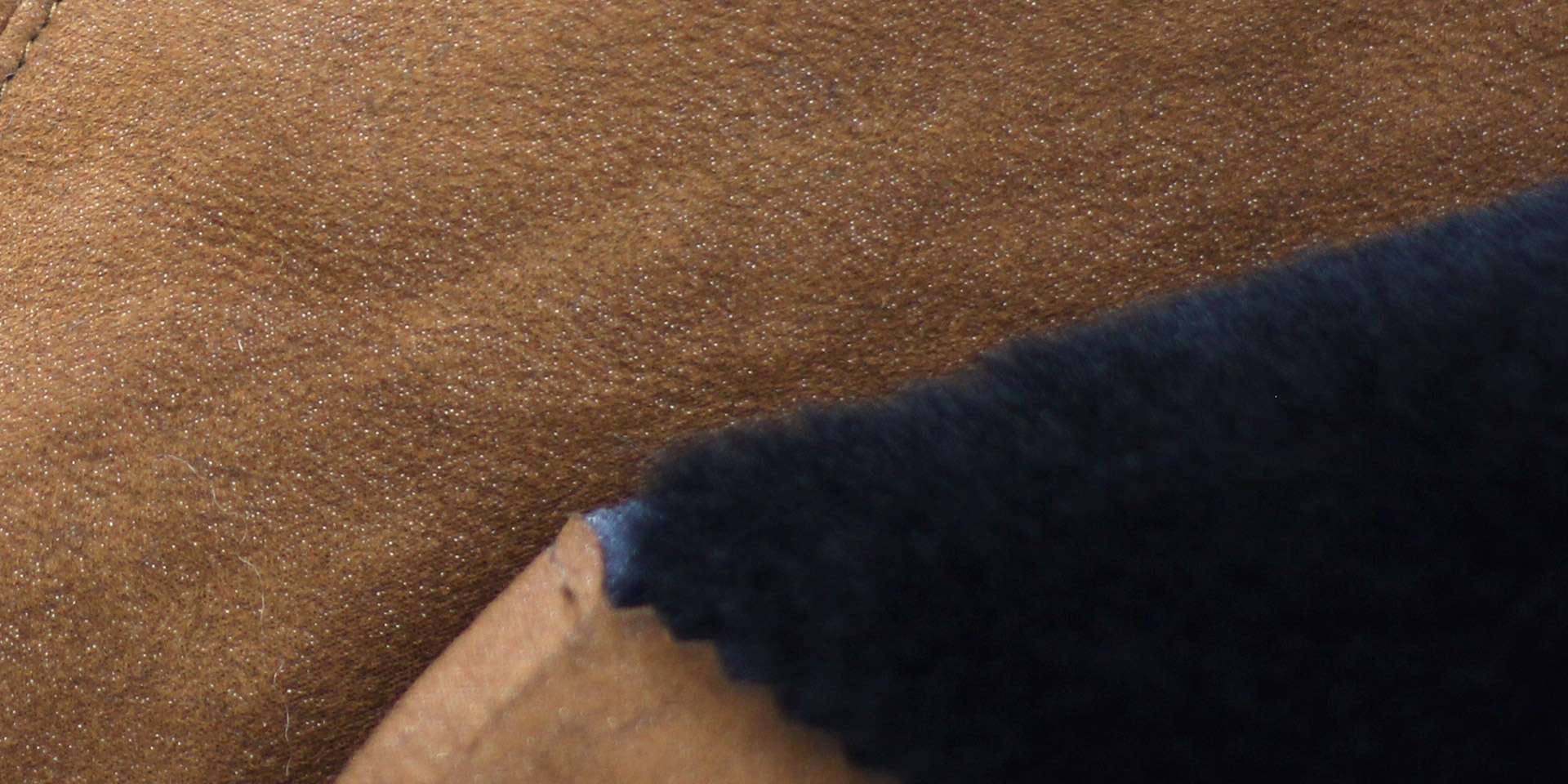 If you're looking to add something new and different to your wardrobe, a suede jacket can be the perfect option. Suede offers an interesting look that'll stand out from other jackets and coats in your closet.
There are plenty of suede jackets out there to choose from, and picking the right one for your style can be difficult. To save you some time, we've shopped around to find some of the best suede coats you can get your hands on for 2020. Whether you want something affordable or something high-end, there are options available for you.
One of the defining characteristics of suede is that it's pretty bold. This jacket ramps up that boldness even further with an asymmetrical zipper, riveted lapels, lots of pockets, and a hip-length cut. Pair this with a pair of jeans and a neutral color t-shirt, and you'll have a casual outfit that'll knock the socks off anyone you meet.
There's just something about the cut of a bomber jacket that makes it a truly timeless jacket that'll look good with just about anything. This one from Calibrate takes the traditional bomber look and takes it to the next level with suede. Add in the neutral gray color, and you have a truly versatile jacket that you can wear whenever you want.
If you like your jackets to come with a bit more of a rugged look, this trucker jacket from Frame is perfect for you. It has a shearling collar for extra warmth and a beautiful camel suede outer. The lining is soft and silky, which will make wearing this an absolute joy. The contrast between the ruggedness of the trucker look and the elegance of the suede and silk creates a really interesting look that's sure to catch the attention of anyone.
If there's one kind of jacket I can never have too many of, it's racer jackets. There's just something about the cut and details that racer jackets have that draws me to them. Typically, you find these jackets in traditional leather (or faux leather, if you're more budget-conscious), but Reiss elected to use the look and feel of a racer but with a suede outer. What results is a beautiful jacket that offers the texture and visual interest of suede with the sleek lines of a racer.
For high-end coats and jackets, few brands have made as many waves in recent years of Theory. The company's Tremont Suede Jacket is quite gorgeous with its regular-fitting lines and minimal design. It's definitely a casual jacket, but the suede material and mink color will allow this to work with a wide range of outfits. While Theory treads in the high-end, the company is also all about making comfortable clothes, and this suede jacket is no exception.
A shirt jacket is always a fantastic piece to have in your wardrobe for those casual situations when it's not too cold out. This one features the look you expect from a shirt jacket, but it has a sexy brown outer. This jacket is also a bit longer than most of the others (coming in at 30 inches in Medium), which can be great if that's the look you're going for.
If you're not into suede, whether it be for political, environmental, or financial reasons, there are faux suede jackers out there. While there aren't as many to choose from as faux leather, you still have some pretty solid choices. And when it comes to affordable jackets, Topman is always near the top of the heap. This one features some really nice details that'll give you that biker look without the cost.
Subscribe to our newsletter!
Get the best of ModernRatio delivered right to your inbox!