Minimalists want to carry as little as possible, even when it comes to money. Minimalist wallets are designed to keep the essentials safe while remaining lightweight and fun. You want a small wallet that has some flair. That's what these best stylish minimalist wallets provide: a great aesthetic, durability, and a small footprint.
1. Best Overall: Bellroy Hide & Seek Wallet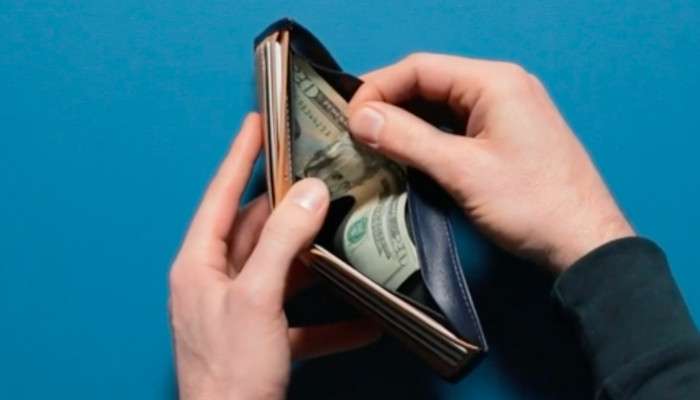 The Bellroy Hide & Seek Wallet is a minimalist wallet with a slim profile and a classic aesthetic. It's a great starting point for slimming your pocket without giving up your stylish wallet. These wallets are made from environmentally certified top-grain leather. They're also durable and backed by a 3-year warranty.
2. Best Minimalist Leather Wallet: Dun Original Bi-Fold Wallet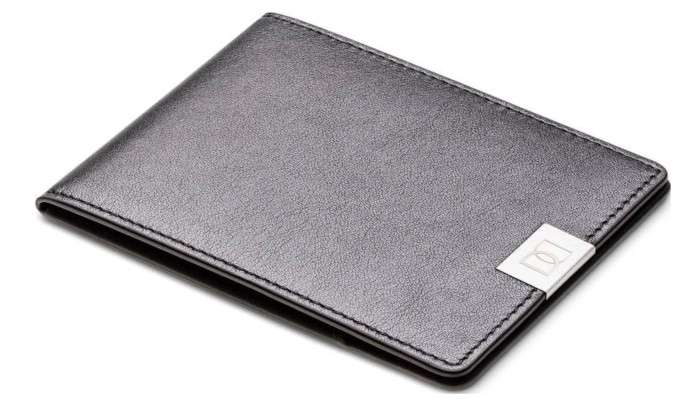 Leather wallets are always in style, and the Dun Original Bi-Fold Wallet is one of the thinnest minimalist wallets that looks stylish and sophisticated. At just 0.2 inches thick, this thin stylish wallet can hold up to 10 credit cards and 16 bills at a time. The wallet comes in five different combinations or leather and metal colors, with black and brown leather with silver, gold, or black trim.
3. Best Non-Leather Option: SlimFold MICRO Tyvek
If you want a non-leather minimalist wallet that is still durable and colorful, the SlimFold MICRO Tyvek wallet is the way to go. It features spaces to hold cash and 8-10 cards, but is just 2mm thick. Also, because this wallet is sewn instead of folded origami style, it's more durable than other Tyvek wallets.
4. Most Rugged Option: Mountain Voyage Minimalist Wallet
The Mountain Voyage Minimalist Wallet offers a rugged yet stylish option for those who are tough on their possessions. It is made from scratch-resistant, matte carbon fiber and is practical and versatile. It also includes RFID-blocking technology so your card data stays safe. The Mountain Voyage Minimalist Wallet also comes in 8 different color options, so you can find one that best matches your style.
5. Best Card Holder Option: Fantom X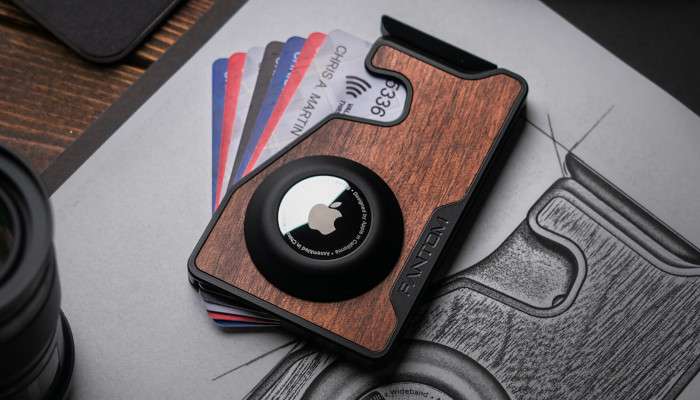 Most people rarely carry cash, but cards can take up a lot of space if your wallet isn't designed efficiently enough. With the Fathom X, you get the benefit of a slim wallet that also looks incredibly sleek. With three different wood-style finishes and three different size options depending on how many cards you need it to hold. You can also add accessories like an AirTag holder, key holder, or cash holder.
6. Thinnest Design: Airo Collective Stealth Wallet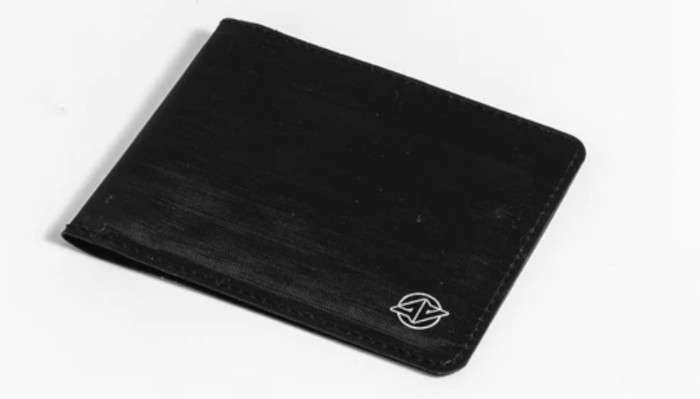 The Airo Collective Stealth Wallet is made to last while also looking stylish. It is razor thin, can hold up to 8 wallets, and includes RFID protection. The Airo Collective Stealth Wallet stays ultra-thin even after stuffing it with cards and using it over time. It is made from ultra-high-molecular-weight polyethylene and is 15 times stronger than steel. It's one of the best minimalist wallets available.
7. Best Stylish Money Clip Wallet: Toughergun Front Pocket Money Clip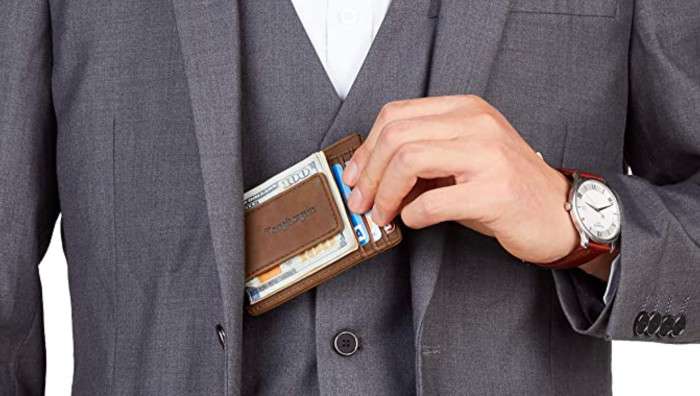 If you want something that operates like a money clip but holds a few cards, the Toughergun Genuine Leather Magnetic Front Pocket Money Clip is an excellent choice. The 4"x 3" wallet fits nicely in your front pocket. It includes 3 card slots, 2 larger slots, and an I.D. holder. What's more, the 4 rare earth magnets in the money clip portion ensure your money stays put no matter what you're doing.
8. Best Zipping Minimalist Wallet: Vaultskin Notting Hill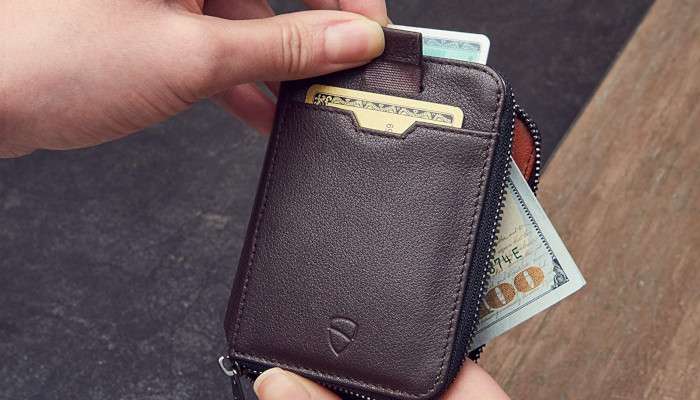 The Vaultskin Notting Hill is the perfect combination of style, functionality, and convenience. It is made with top grain, genuine Italian leather, and a high-quality metal finish. This minimalist wallet is slim and lightweight. It feels luxurious but incredibly durable. The zipper and signature retractable pull-strap make it easy to access what you need and keep your cards and money safe.
You Can Be Stylish And A Minimalist
Although all of these wallets are small, they still offer style and flair. No matter which one you choose, it will fit with the rest of your fashion. But, if you're looking to change up your appearance in even more ways, check out our guide on men's boots or recommendations for style subscription boxes.
Image credit: Pexels
Subscribe to our newsletter!
Get the best of ModernRatio delivered right to your inbox!