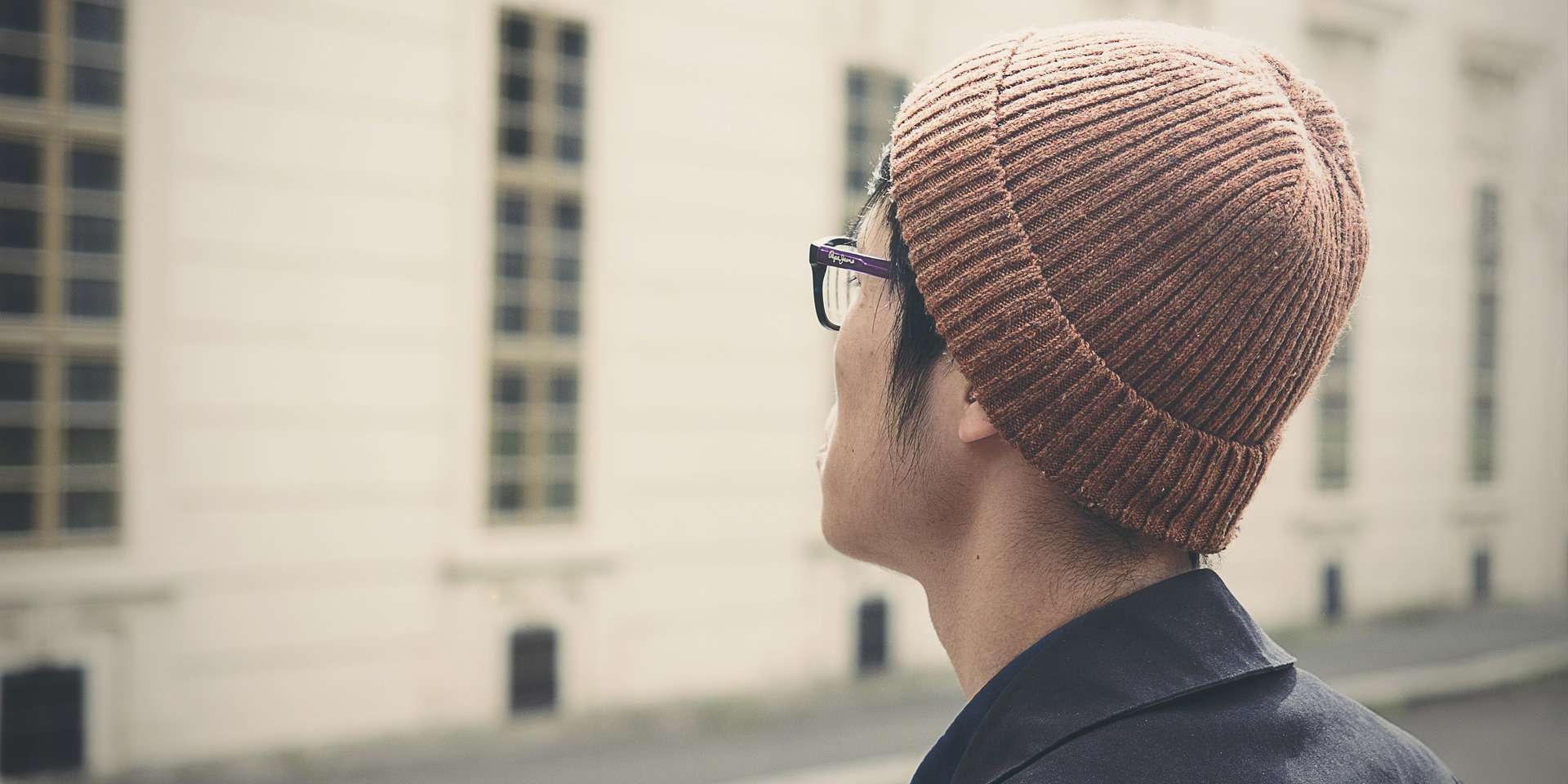 Look, we get it. Sometimes you don't feel like going through the arduous process of styling your hair. On these particular lazy days, you just want to throw a hat on and get out the door and on with your day. Or, more practically, it's frigid outside and you want to keep your head warm.
Just because you've resigned yourself to rocking a hat, doesn't mean you've decided to completely throw out looking good for the day. If you have some style sense, you can rock a beanie and still look nice.
After all, a beanie can be one of the most effective accessories in your wardrobe, both in terms of convenience and looks. A nice one can take an outfit from boring to exciting if worn correctly.
1. Cuffless Beanie
When you hear the term beanie, a cuffless design is probably the first thing that pops into your head. This style of beanie offers a nice low-profile look that will go with almost anything. If you're new to wearing winter headwear, this style or a basic cuffed beanie are the perfect starting points.
Beanies to try in this style:
2. Cuffed Beanie
A cuffed beanie is the second basic style of beanie that goes with just about anything, assuming the weather is appropriate. The only real difference between a cuffed beanie and an uncuffed one is pretty obvious—the cuff. They can be worn interchangeably, though, so it really just comes down to what look suits you.
Beanies to try in this style:
3. Fisherman Beanie
A fisherman beanie is a bolder style because it sits higher on the head, leaving the ears, and potentially the front of the hair, exposed. Don't let the exposed areas make you think this isn't a functional hat, though, because a fisherman beanie will keep the top and back of your hear rather warm. The look is inspired by the dockworkers for which it's named, but it really can be worn with just about any casual outfit.
Beanies to try in this style:
4. Slouchy Beanie
The slouch or slouchy beanie is long and leaves a lot of room at the top, which is then pushed back to create the slouch look. You'll want to cover most of your forehead and all of your ears when wearing a slouchy, as wearing it with more coverage will keep the amount of loose hat to a minimum, creating a cleaner style.
Beanies to try in this style:
5. Pom Beanie
The pom beanie is the ultimate in casual headwear, harkening back to the hats we used to wear as children. But don't think that you can pull a pom-pom hat off, because if you're rocking a casual down jacket on a really cold day, this is a look that can actually work. Generally, to get the best look from a pom beanie, you'll want to cover your ears, but tilt it back off your forehead a bit. This creates a happy medium between coverage and style that'll look good when the weather drops.
Beanies to Try:
Don't Fear the Beanie!
Beanies aren't just for kids! While yes, they're definitely more utilitarian than anything, with a little effort and some careful choices, you can wear a beanie that will flatter you while keeping the heat from escaping through your head.
Subscribe to our newsletter!
Get the best of ModernRatio delivered right to your inbox!