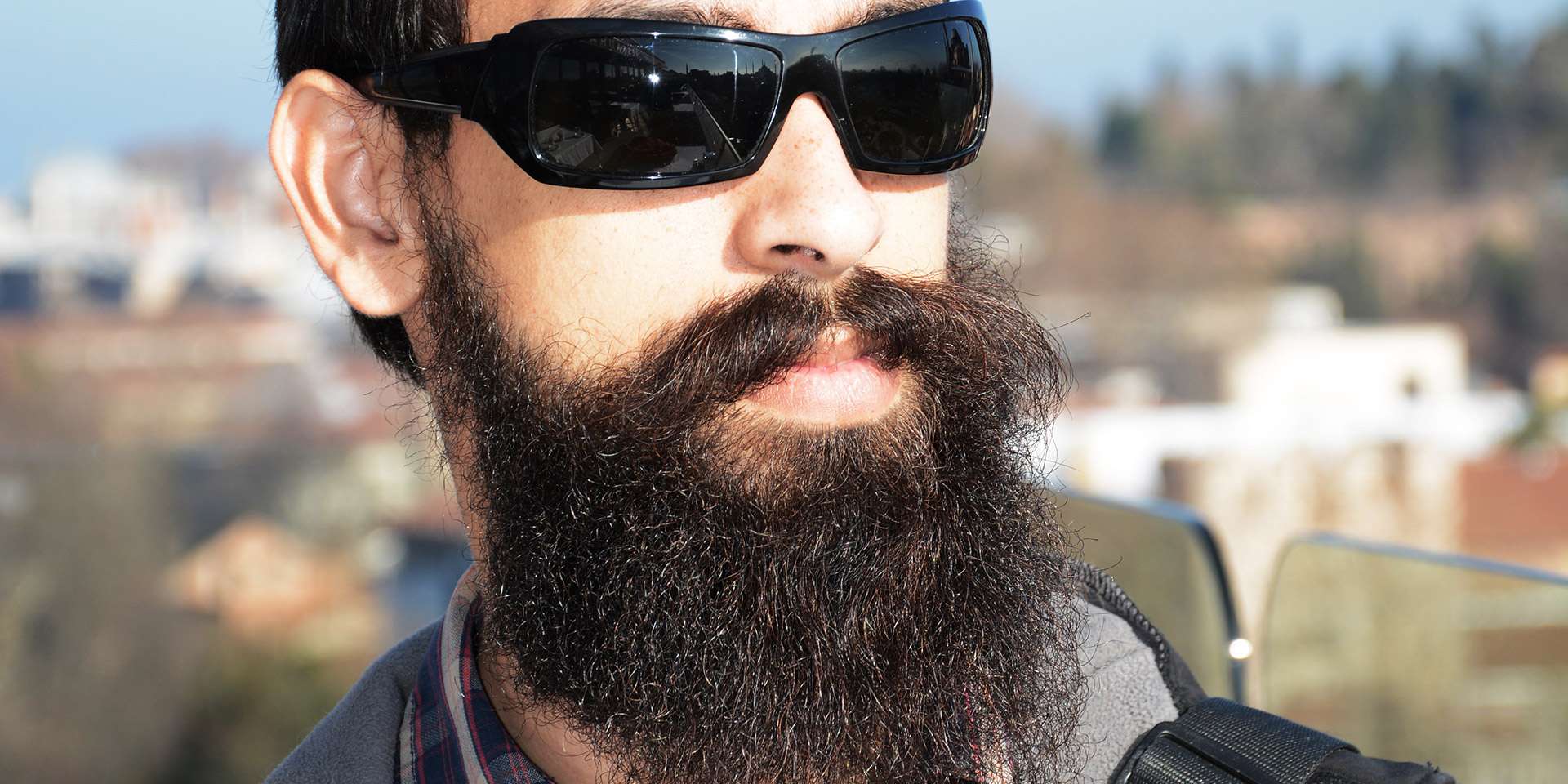 When it comes to taking care of facial hair, the process isn't as simple as just putting your razor away and letting your beard grow. Well, technically you can do that, but if you want your beard to look clean and stylish, you need to spend a few bucks on some key products that will keep it shiny, smooth, and looking its best.
So what do you need to keep your beard looking sharp? You just need a few simple products and you'll have facial hair that will impress anyone.
1. Beard Trimmer
There are lots of trimmers out there for cutting your facial hair and you should most definitely own one. Even if you're planning on growing a very long beard, you're still going to want to trim the little flyaway hairs and keep your cheeks trimmed down as well.
There are a few different ones you can buy depending on your budget, but the Philips Norelco OneBlade is cheap and good. I use it for shaving my cheeks and neck, but it doesn't have very long guards for working on a long beard. However, if you're just looking to trim the flyaway hairs, it'll work.
If you want to spend a little more, the BeardScape Beard and Hair Trimmer has incredibly good reviews on Amazon and isn't too expensive.
Personally, I use an actual pair of hair clippers to trim my beard, as it has much longer guards and more power for around the same price. It's not portable since it needs to be plugged in, but I find that it's worth trade-offs. I have the cheap Wahl Color Pro Complete Hair Cutting Kit and it's served me well through beards of all different lengths.
2. Beard Oil
Beard Oil is one of the most critical products for keeping your beard soft and smooth. It keeps your hairs down, prevents itchiness and dryness, and will prevent your beard from becoming prickly in the early growth stages. If you only purchase two things from this list, make it a beard trimmer and beard oil.
Personally, I like Honest Amish Beard Oil as it's quite cheap and made with high-quality stuff.
Recently, I decided to see what Walmart had for beard oil so I didn't have to worry about getting anything shipped, and they had some Every Man Jack Beard Oil available for super cheap. I have to say, it seems to produce similar results. It's worth picking up!
3. Beard Brush
Beard hair is different from the hair on your head, and you're going to want to get a brush that's specifically designed for said hair. A good beard brush is usually made with boar bristles that help exfoliate the skin under your heard while also keeping it styled.
The one with the best reviews on Amazon is the Beard Brush by ZilberHaar. It has a 4.8-star rating from over 1400 reviews, so it's definitely well received. It's a bit on the pricey side, but when it comes to beard maintenance, you don't want to skimp.
4. Beard Balm
Like beard oil, beard balm is a product designed to help keep your facial hair looking its best. It's not necessarily required when you're just starting off your journey, but when your beard gets longer, you're going to want to add some balm into your routine, as the wax will help keep your beard shaped and styled better than oil.
I like Honest Amish Beard Balm myself. It's pretty cheap and it lasts a long time, so it's definitely worth picking up a tin.
5. Beard Soap
You can technically use any shampoo to keep your beard clean, but there is some soap that's designed to work with your beard. The problem with traditional soaps and shampoos is that they are designed to remove as much oil from the hair and skin as possible, and your beard actually needs some oil to grow properly.
There are quite a few different beard soaps out there to choose from, and they're all about the same price. Professor Fuzzworthy's Beard Shampoo is a good choice for a good price.
Subscribe to our newsletter!
Get the best of ModernRatio delivered right to your inbox!