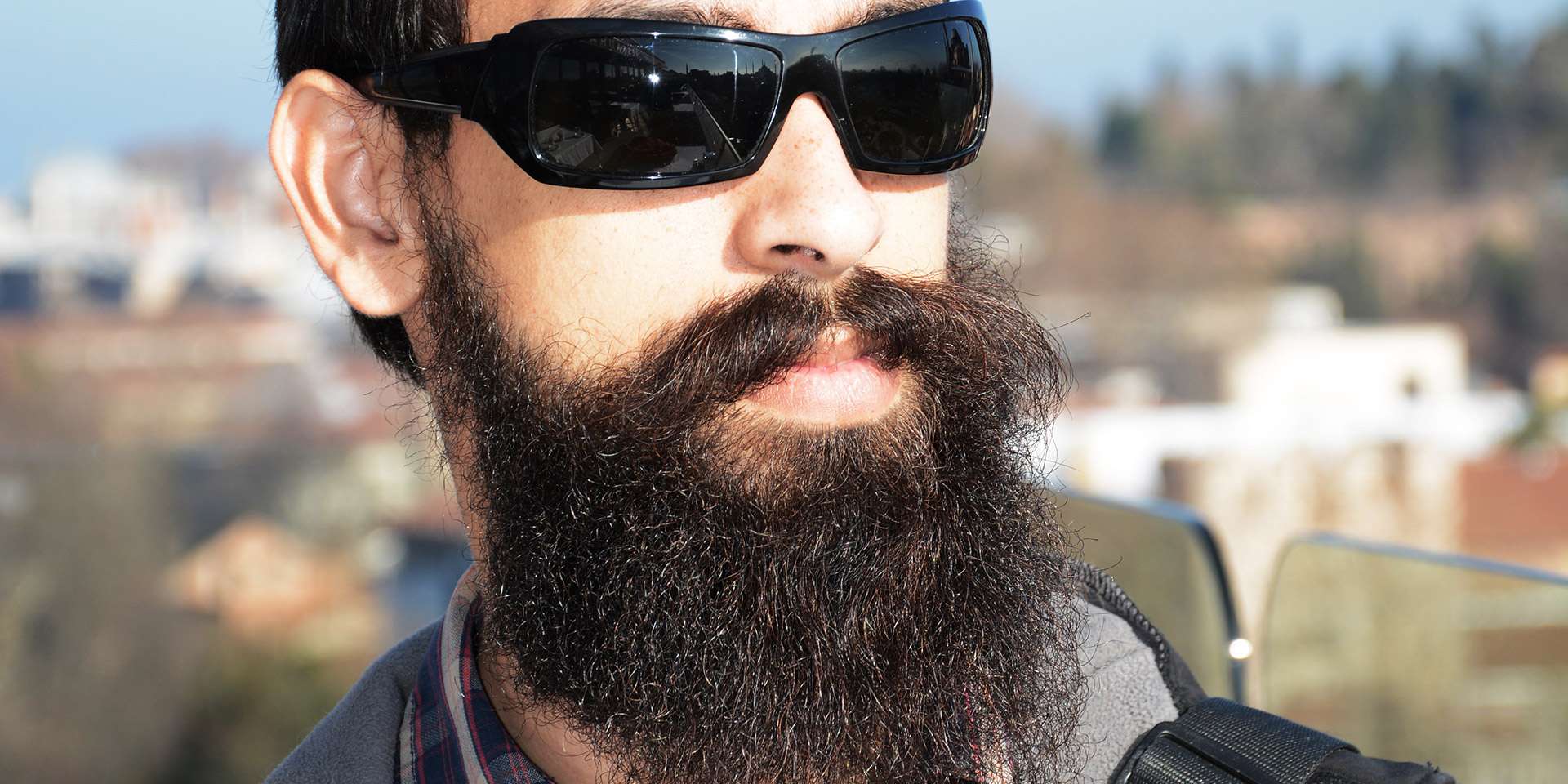 Are you growing your beard out? First of all, congratulations on taking a positive step towards looking infinitely more awesome.
The thing with beards, though, is that you never quite know what yours will look until you actually start growing it out. You might think you have a smooth, soft beard with relative straight hairs, only to find out that you actually have a wiry beard with hairs that fly all over the place.
There's a wide range of products you can use to help make your beard more pleasant. But if you really want to create a longer-looking, straighter beard, you can actually get a beard straightener to create the look you want. Just like you can straighten out the hair on your head, you can straighten the hairs on your face (though a dedicated beard straightener won't create complete straight hair like a traditional hair straightener).
If you're looking for a heated beard brush that won't break the bank too badly, this one from Jurgen K is the perfect one to consider. It has an impressive 4.8 rating on Amazon. As is the case with any solid beard straightener, it heats quickly and features anti-scald bristles that will straighten out your beard without burning the skin underneath. You can choose different temperatures depending on the type of beard you have, which will prevent you from overheating your precious whiskers.
This beard straightener features a slightly different design than the previous one we looked at. It's designed to flatten out a wild beard and make it look presentable. If you wake up in the morning looking like you've slept in a wind tunnel, you need to snag this straightener. It's also quite affordable, which is always nice. It won't scald your skin and it features three different heat settings that'll work with all sorts of hair. And as a bonus, it comes with a nice beard comb that you can use to keep things in check throughout the day.
Tame The Wild makes a fantastic beard straightening brush. Like most heated beard brushes, it falls into that $40 price range, which is what most of the reputable ones tend to cost. It promises to heat up from 0 to 400 degrees in 60 seconds, which means you won't need to waste time sitting there waiting for your straightener to get going in the morning. What really makes this one stand out, though, is the fact that it has 12 different temperature settings, which is more than most other options on the market.
If you have a long beard, you can actually use a small flat iron straightener to accomplish the job. In fact, you might even find that a flat iron straightener does a better job of getting your beard hair straight than a heated comb or brush. However, it's also a bit more likely to burn your face if used incorrectly, and it can be a bit more damaging to your precious beard follicles. This mini flat iron from LOVANI is perfect for beards because of its small size—it'll work perfectly with the relative short hairs on your face.
In terms of bristles, this comb offers shorter ones than most of the other options on the market. In fact, it almost looks like a flat iron straightener with a comb protecting the heating element. This has incredibly strong reviews on Amazon, with over 900 reviewers rating it a 4.4 out of 5. If you want something different from the brushes and flat irons above, Cutie Academy's straightener is definitely worth checking out.
Take Your Time With Your Beard!
The one important thing to note about all of these beard straighteners is that you need to go slow. Don't blast through your beard like you would with a normal comb or beard. Instead, make long slow strokes to get the best straightening possible!
Subscribe to our newsletter!
Get the best of ModernRatio delivered right to your inbox!