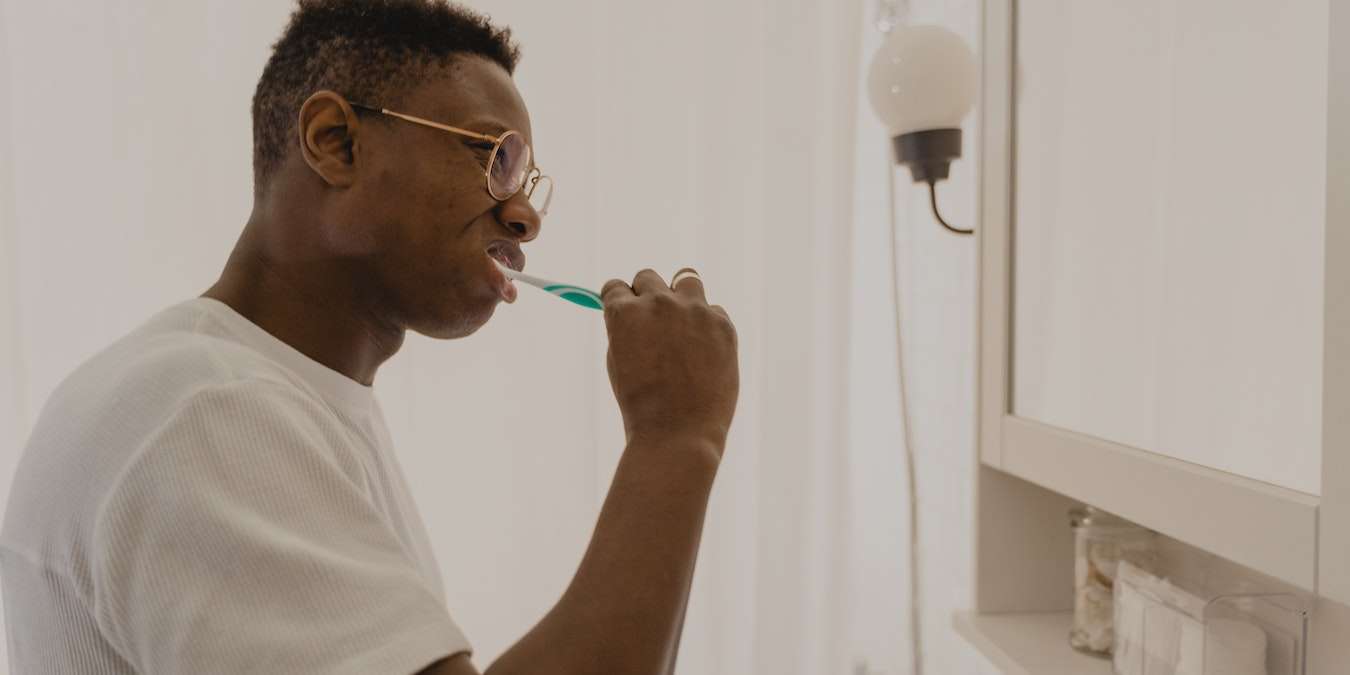 We spend a lot of time thinking about how well we dress. We also worry about skincare and ensuring we have the right products for our skin type. However, what we may not give enough thought to are our teeth. Not only is dental health important for staying healthy and happy, but having clean teeth and gums is an essential part of looking your best. A friendly smile is one of the first things people notice about us, after all!
We have you covered if you want to ensure your teeth look great and don't want to spend too much money. These are the best electronic toothbrushes for under $100 that will keep your teeth looking great without breaking the bank.
Tip: Regardless of which toothbrush you choose, make sure you're replacing the toothbrush head when needed.
1. Oral-B Pro 5000
Price: $96.34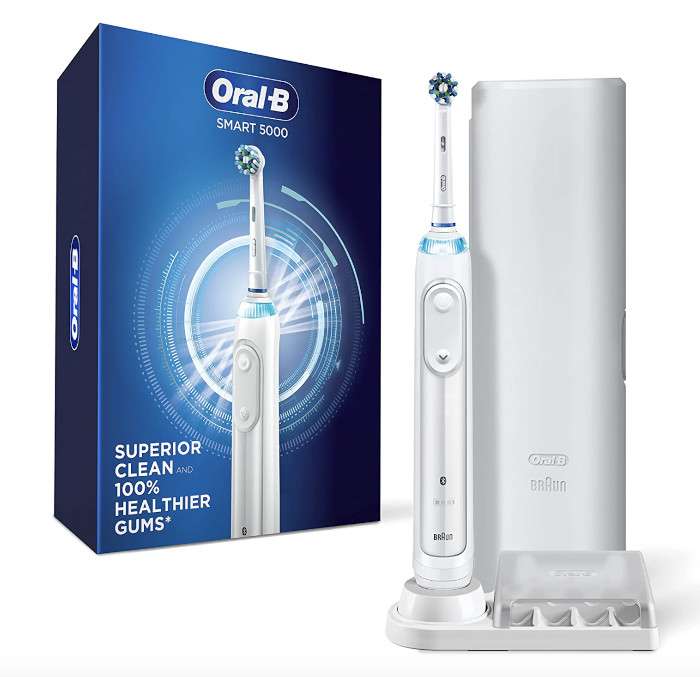 Coming in at right under $100, the Oral-B Pro 5000 is one of the best options for this price point. This toothbrush provides users with five unique brushing modes, including a sensitive mode for those who need it. You can also purchase four different types of brush heads and take advantage of the accompanying mobile app to completely customize your brushing experience based on your needs.
2. Philips Sonicare ProtectiveClean 5300
Price: $99.96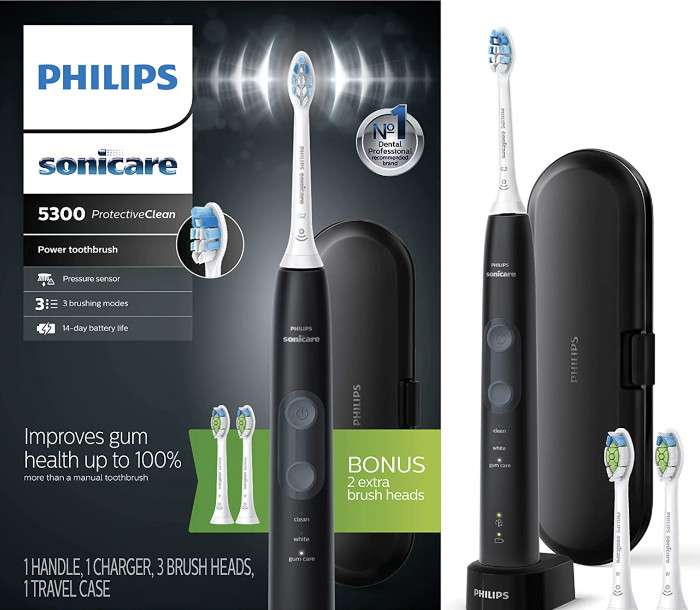 When it comes to electric toothbrushes, Phillips is one of the first brands that most people think of. Although the Sonicare line can run upwards of $300, the Philips Sonicare ProtectiveClean 5300 is quite reasonable. It offers three different modes, an automatic two-minute timer, and a BrushSync reminder system that lets you know when it's time to replace the head.
3. Burst Sonic Toothbrush
Price: $89.98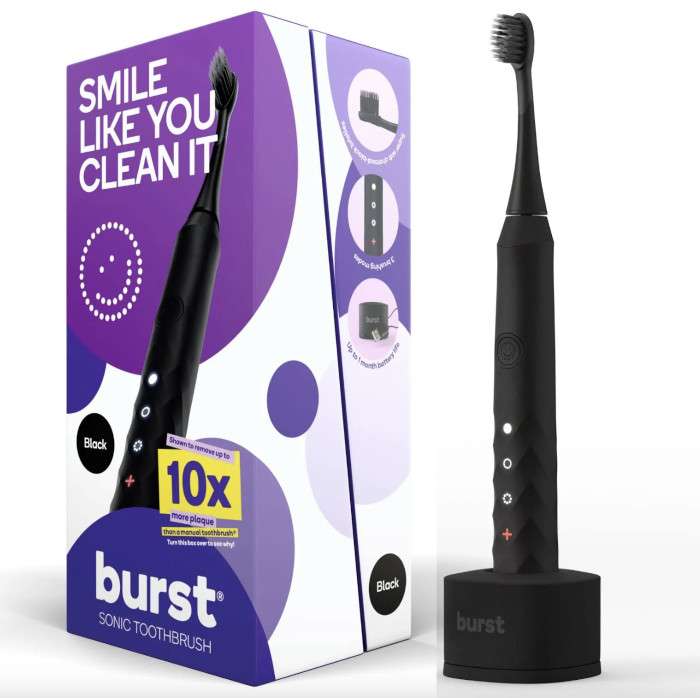 Although most people haven't heard of Burst, the Burst Sonic Toothbrush is definitely an excellent option for an affordable electric toothbrush. It promises to reduce gum bleeding, and its 33,000 sonic vibrations per minute will get rid of all the junk off your teeth quickly. The Burst also offers multiple brushing modes, a timer, and even reminders to move around your mouth while you brush. Finally, the lifetime warranty means you won't need to worry about buying another toothbrush for a long time.
4. PRO-SYS VarioSonic Electric Toothbrush
Price: $89.99
The PRO-SYS VarioSonic is quite a nice toothbrush. For the price, it comes with a bunch of different brush heads, which gives it a leg up on most of the competition. And they aren't just replacement brushes but different types of brushes. It also features a bunch of different brushing intensities, which means you can customize it to your smile. There's a timer that'll help you brush your teeth for the right amount of time.
5. Philips Sonicare ProtectiveClean 5100
Price: $89.96
If you are looking for something a bit cheaper, the Philips Sonicare ProtectiveClean 5100 is quite reasonable for an electric toothbrush, but still feature-filled. The toothbrush will alert you when it's time to replace the head, and the built-in pressure sensor will alert you when you brush too hard. The toothbrush can also operate in three modes, giving you options for regular cleaning, teeth whitening, and gum care.
6. Quip Smart Electric Toothbrush
Price: $49.99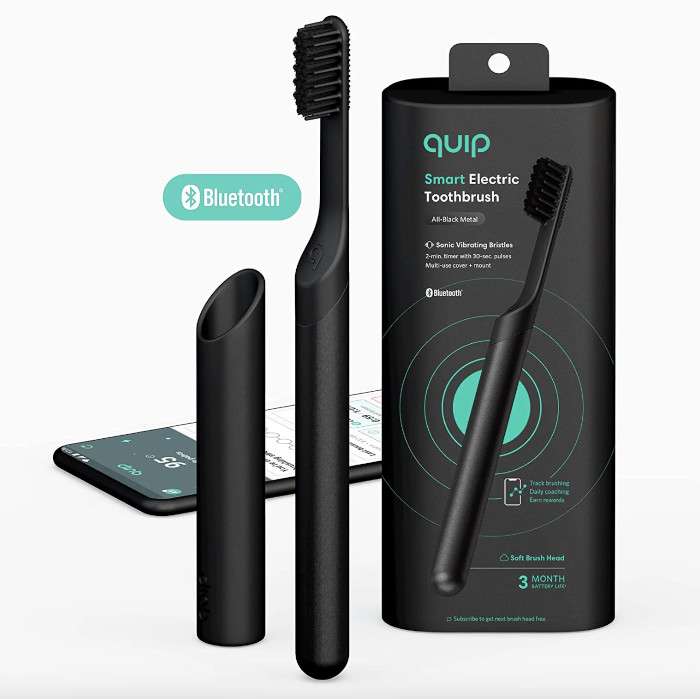 Like Burst, Quip is making a name for itself in the electric toothbrush world with its Smart Electric Toothbrush. The company claims that its affordable toothbrushes will improve oral health and make brushing enjoyable with expert dental advice. It meets all the criteria of the American Dental Association and can sync with your smartphone app to track your brushing habits while offering advice from dental experts. Although it's not rechargeable, it will run for three months off AAA batteries, and the heads can easily be replaced.
7. Moon Sonic Electric Toothbrush
Price: $59.99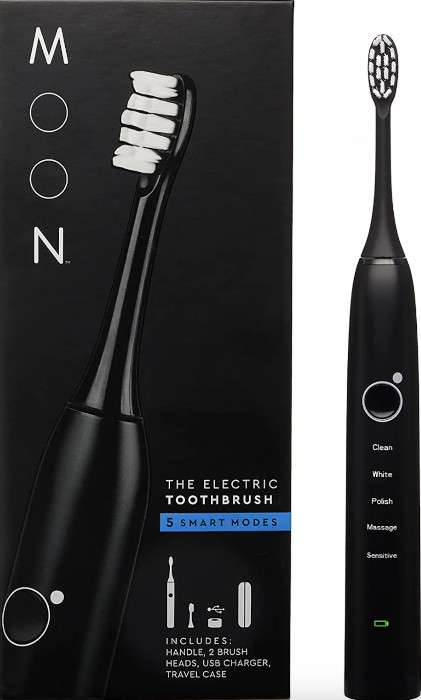 The Moon Sonic Electric Toothbrush offers a lot for a fraction of the price compared to other electric toothbrushes. The brush can operate in five different modes and has a built-in timer. Also, unlike most other options on this list, the Moon toothbrush charges via USB, making it a great option for someone who travels a lot.
8. Oral-B Pro 1000
Price: $49.94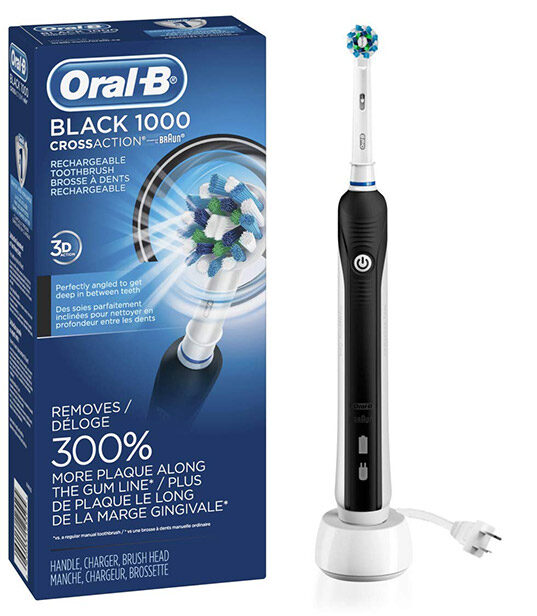 Oral-B offers electric toothbrushes at every price point, and the Oral-B Pro 1000 is one of their more affordable options. This brush features a round head, which helps dig in and get rid of plaque on the gum line. And most importantly, it's pretty affordable for what it offers. It even has a timer that'll help you make sure you brush your teeth for two minutes. Like most toothbrushes, it only comes with one brush head, so you will need to stock up on more, but thankfully, replacements are pretty cheap.
Frequently Asked Questions
How electric toothbrushes work?
Electric toothbrushes are designed to vibrate in a way that replicates hand motions. However, many electric toothbrushes can now vibrate as such quick rates that they yield better results than manual toothbrushes.
Are electric toothbrushes waterproof?
In most cases, electric toothbrushes are designed to be waterproof. However, you should always read the manual that comes with your toothbrush first to verify your model is, in fact, waterproof.
How long does it take to charge an electric toothbrush?
Although exact charging times vary, most electric toothbrushes can charge overnight and last anywhere from two to six weeks on a single charge.
Image credit: Pexels
Subscribe to our newsletter!
Get the best of ModernRatio delivered right to your inbox!