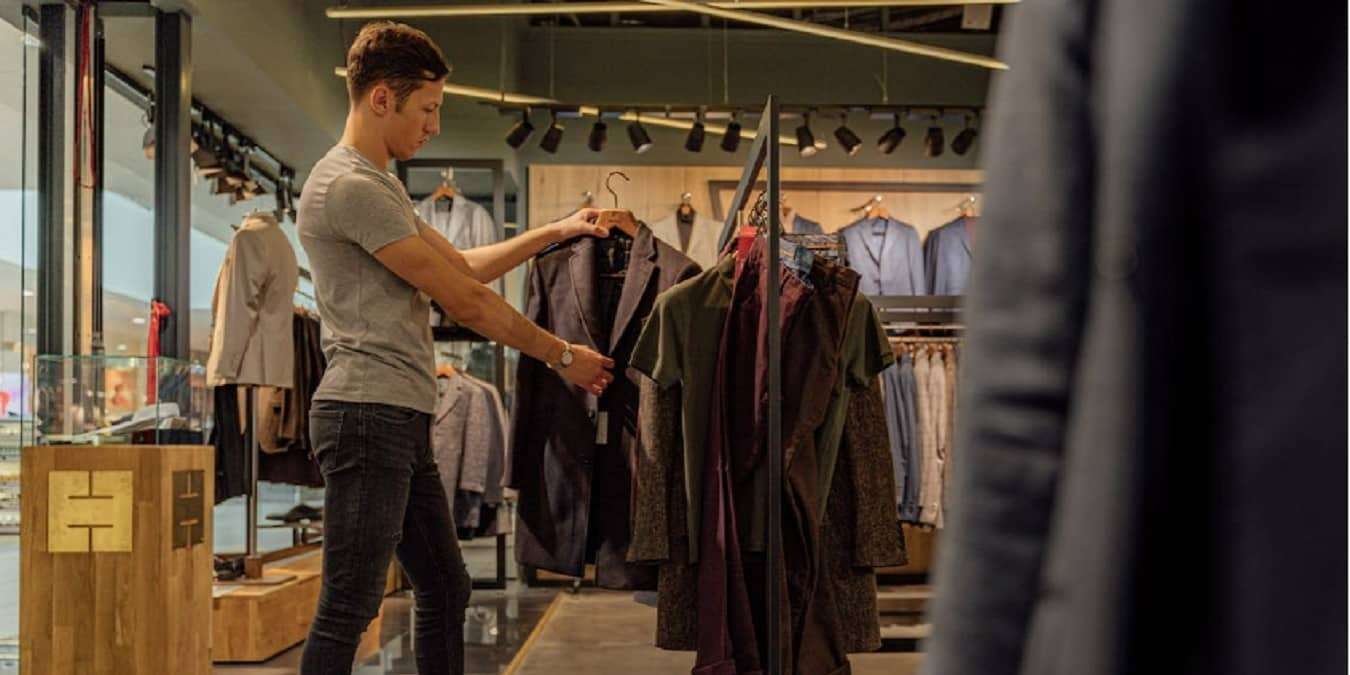 A slim physique doesn't mean you can't look incredibly stylish. Sure, some guys might tell you to just put on some weight or workout and build some muscle, but that's not always possible. So, forget trying to change your body and focus on style instead. Use these style tips for skinny men to accentuate your best features.
Wear the Right Pants
A big style mistake skinny men often make is heading for either super skinny or relaxed/baggy jeans. Neither are your friend. You're either going to look even slimmer or like a toddler got swallowed by his father's clothing.
Instead, opt for a slim straight-leg or a standard skinny. Both of these fit the skinny body type well, but fit loose enough to give the illusion of slightly more muscle or bulk. This applies to jeans, chinos, dress pants, etc. A great brand to experiment with is Levi and our guide to Levi's jeans will help you better understand the way pants fit.
Avoid Anything Too Tight or Too Baggy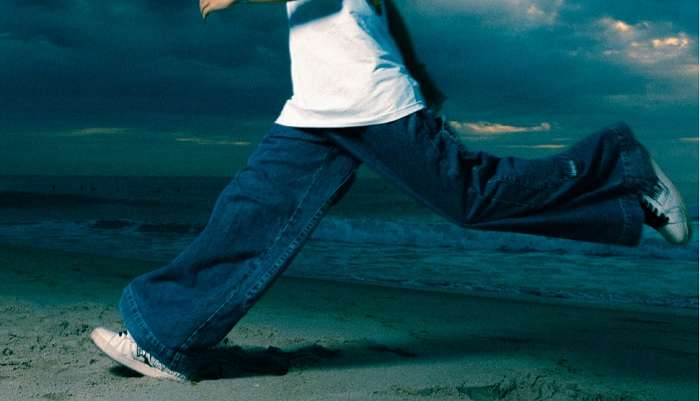 One of the absolute best style tips for skinny men to remember is buy clothing that fits well, but avoid anything that's too tight or too baggy. Both actually make you look even more slender. Guys often think baggy clothes will add bulk. While they are bulky, the clothes just hang on your slim frame, making you look tiny inside them.
Pay Attention to Your Shoulder Seam
It's a small detail that you've probably never thought about before. But, that simple shoulder seam helps your arms look their best. Plus, it makes you look like you're standing taller.
Always buy shirts where the shoulder seam sits right at the edge of your shoulder. If it sits higher or lower, you'll look like you're slouching and your arms will seem oddly out of proportion with the rest of your body.
Embrace Sports Coats and Blazers
Okay guys, I want you to meet your new best style friend – the sport coat or blazer. Yes, these are made for you. They're the skinny's guys secret weapon to looking more muscular instantly. The cut is made to accentuate the male body.
For skinny men, it broadens your shoulders, adds a little bulk, and gives you more overall definition. Ideally, opt for sports coats, blazers, and suit jackets that have light shoulder padding for a little more oomph. Double-breasted jackets work best.
Thanks to the way the jacket opens at the top, people are drawn more to your chest versus your waist. This gives you the appearance of looking a little larger. Plus, these jackets and coats work well for casual, business, and formal events.
Opt for Thicker Fabrics
Most style tips for skinny men involve ways to add some bulk to a skinny frame without going overboard. An easy way to do this is to choose the right fabrics. Naturally thicker fabrics make you look larger without seeming awkward. Of course, don't go overboard with this one. If the fabric is too thick, you get the same result as if you were wearing baggy clothing.
Usually, the following fabrics work well for skinny bodies:
Tweed
Corduroy
Denim
Flannel
Wool
Also, thicker knit sweaters work well.
This doesn't mean you can't still wear your favorite cotton t-shirts. But, make sure they fit you well without hanging on you or being too tight.
Add More Clothes
Sometimes, the easiest way to add the illusion of muscle and bulk is to simply add more clothes, aka layers. This is another reason blazers and sports coats work well.
Start with a thinner shirt and add a jacket or other shirt. This could be a blazer, denim jacket, or even a flannel button-up shirt. Many skinny guys love pairing a turtle-neck with a jacket since it helps their neck look larger at the same time. Another option is a turtle neck or other shirt under a sweatshirt.
Limit yourself to three layers. Anything else and you're risking looking too top heavy. Also, if you're not great at matching colors, stick with neutral colors, such as black, brown, navy, and gray.
Invest in Henleys
One of the easiest ways to give the illusion of broader shoulders while accentuating the natural masculine V-shape is to wear a well-fitted henley shirt. Remember, fitted means slightly loose without being baggy. Plus, this versatile shirt style works well on its own or layered under a denim jacket, motorcycle jacket, or even a blazer.
Getting a two-tone variety also adds even more definition if you're wearing it on its own. Try unbuttoning a few of the buttons to create even more of a V-shape.
Consider Patterns and Colors
Patterns and colors are well-known for their stylish illusions. After all, we all know black makes you look slimmer. For skinny men, you'll want to remember the following:
Horizontal stripes work well for making your upper body seem broader
Checkered patterns add more depth to your style, making you seem larger
Smaller patterns work best
Stick with lighter colors to make you seem bulkier
Play around with different colors and patterns to see what makes you look best. Check out our guide to men's shirt patterns to better understand what each looks like.
Frequently Asked Questions
What other style tips should I follow?
Are there any things I should avoid to look slim?
Image credit: Pexels
Subscribe to our newsletter!
Get the best of ModernRatio delivered right to your inbox!