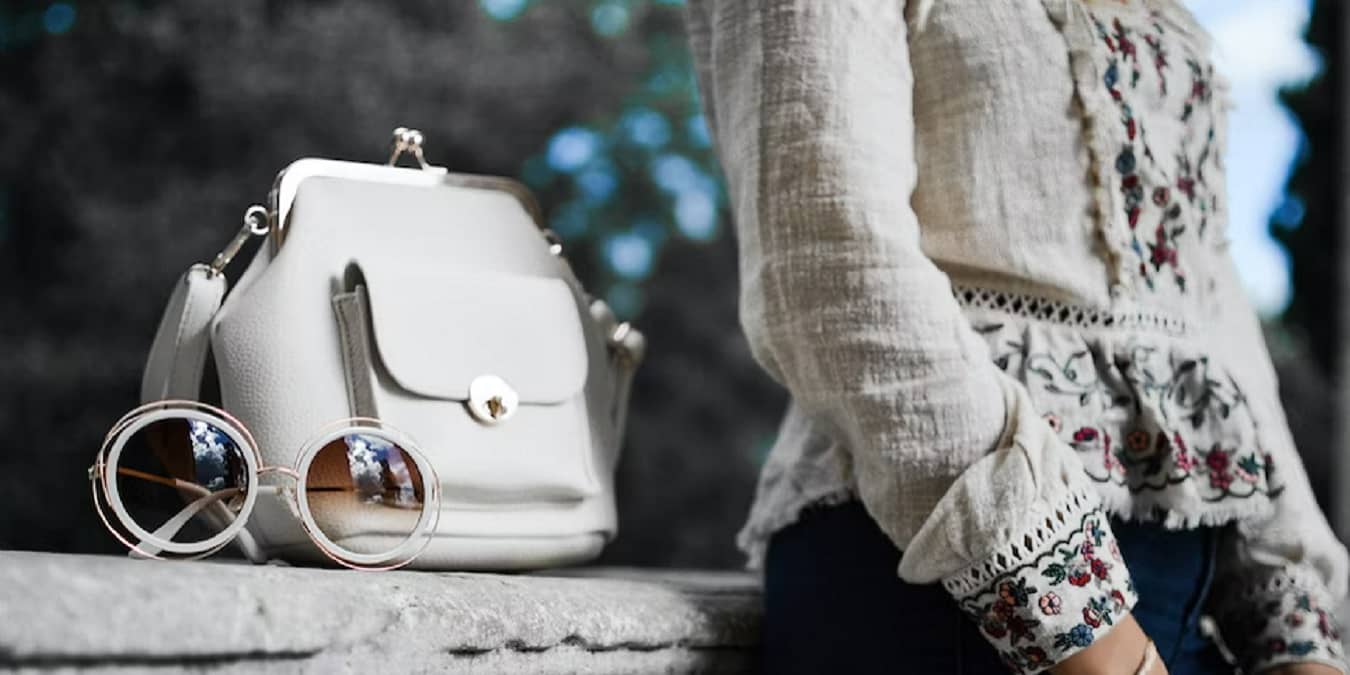 Trying to figure out the best brands, trends, and fashion choices for you isn't always easy. While we try to help, it's also a great idea to subscribe to some of the best women's fashion YouTube channels. Check out the latest trends, see unique outfits, and uncover your own personal style.
1. Asia Jackson – Best for Fashion and Self-Care
Sometimes looking your best also means taking time for self-care and your mental health. Asia Jackson is an actress who uses her YouTube channel to talk about women's fashion, beauty, skincare, and physical/mental health. If you love a mixture of fashion and lifestyle, you'll love Jackson.
She does a great job at making you feel good about who you are and inspires you to find your personal style no matter your size or shape. She's all about body positivity and eliminating unrealistic standards for good.
2. Song of Style – Best for Outfit Inspiration
Aimee Song, the fashionista behind Song of Style, has one of the top women's fashion YouTube channels. Song offers a variety of fashion, style, and lifestyle videos to help you live your best life. Her "outfits" videos are a go-to source for finding trendy outfits for any occasion.
What I love is she also realizes most women need fashion that's also affordable. So, she offers some budget videos as well. If you've ever wondered what a stunning LA closet is filled with and get some inspiration for your own, subscribe to her channel now.
3. Alyssa Beltempo – Best for Slow Fashion
Tired of fashion waste? So is Alyssa Beltempo. Her YouTube fashion channel embraces the slow fashion trend of being more creative with your style versus just buying more stuff. It's ideal if you want to look great, while also prioritizing the environment.
Her personality instantly draws you in and makes you feel like you're discussing fashion with your best friend. Plus, her tips and tricks are easy to follow. Learn how to make new outfits from old clothes, make the most of seasonal basics, and even how to pack light.
4. What to Wear – Best for Classy Fashion for All Ages
Not a fan of super tight or revealing fashion? Just check out What to Wear. It's all about how to look classy, no matter what your age. Embrace classic, elegant fashion that's perfect for most any situation. Gemma encourages to go against the grain and stick to outfits that are always in style versus jumping on trends.
Her clothing choices are ideal for the office, casual outings, shopping, and more. They also work well with minimalist wardrobes thanks to her use of more neutral colors. If you're into the latest runway styles, you'll want to skip this one, but otherwise, she's well worth watching.
5. Lydia Tomlinson – Best for Maximizing What You Have
Do you have a closet filled with clothes, but always feel like you have nothing to wear? Let Lydia Tomlinson help you maximize what you have by finding new and fun ways to style it. She does an incredible job at helping you pick out seasonal staples, learning how to mix and match core pieces and accessories, and uncovering common fashion mistakes you didn't even know you were making.
Tomlinson's fashion sense is always spot on for making you look your best. If you want to look elegant and sophisticated without trying too hard, start with her women's fashion YouTube channel.
6. Shea Whitney – Best for Avoiding Fashion Mistakes
Shea Whitney doesn't hold back when it comes to letting you know what is and isn't fashionable. Don't want to make a major fashion faux pas? Check her channel first. Her videos are a mix of fashion, beauty, lifestyle, and style content. You'll find everything from top trends and must-have accessories to Amazon product reviews to help you score great deals.
I love her style tips and tricks for ensure you pick the right clothes for your body type. They're incredibly simple and once you try them, you'll wonder why you haven't been dressing this way all along.
7. The Style Insider – Best for Looking Fashionable at Any Age
The Style Insider is run by Leonie, a former magazine editor for several women's magazines. Now, she's giving you her best fashion, style, and beauty tips for free on YouTube. Thanks to her decades of experience, she really knows how to explain the latest trends and help you discover the right fashion for your body, occasion, and season.
She has quite a few videos on how to look more stylish and expensively dressed without breaking the bank. Plus, she also focuses on hair and beauty tips to help you look even better. Her tips are perfect for all ages, which makes her a go-to for fashion advice.
Frequently Asked Questions
How can I save money while still trying various trends and styles?
Your best bet is to shop at local and online thrift shops. You'll find all types of brands, including luxury brands, at extremely discounted prices. Plus, you get the benefit of saving old clothes from heading to a landfill.
When should I start cleaning out my closet to make room for new fashion?
Image credit: Unsplash
Subscribe to our newsletter!
Get the best of ModernRatio delivered right to your inbox!