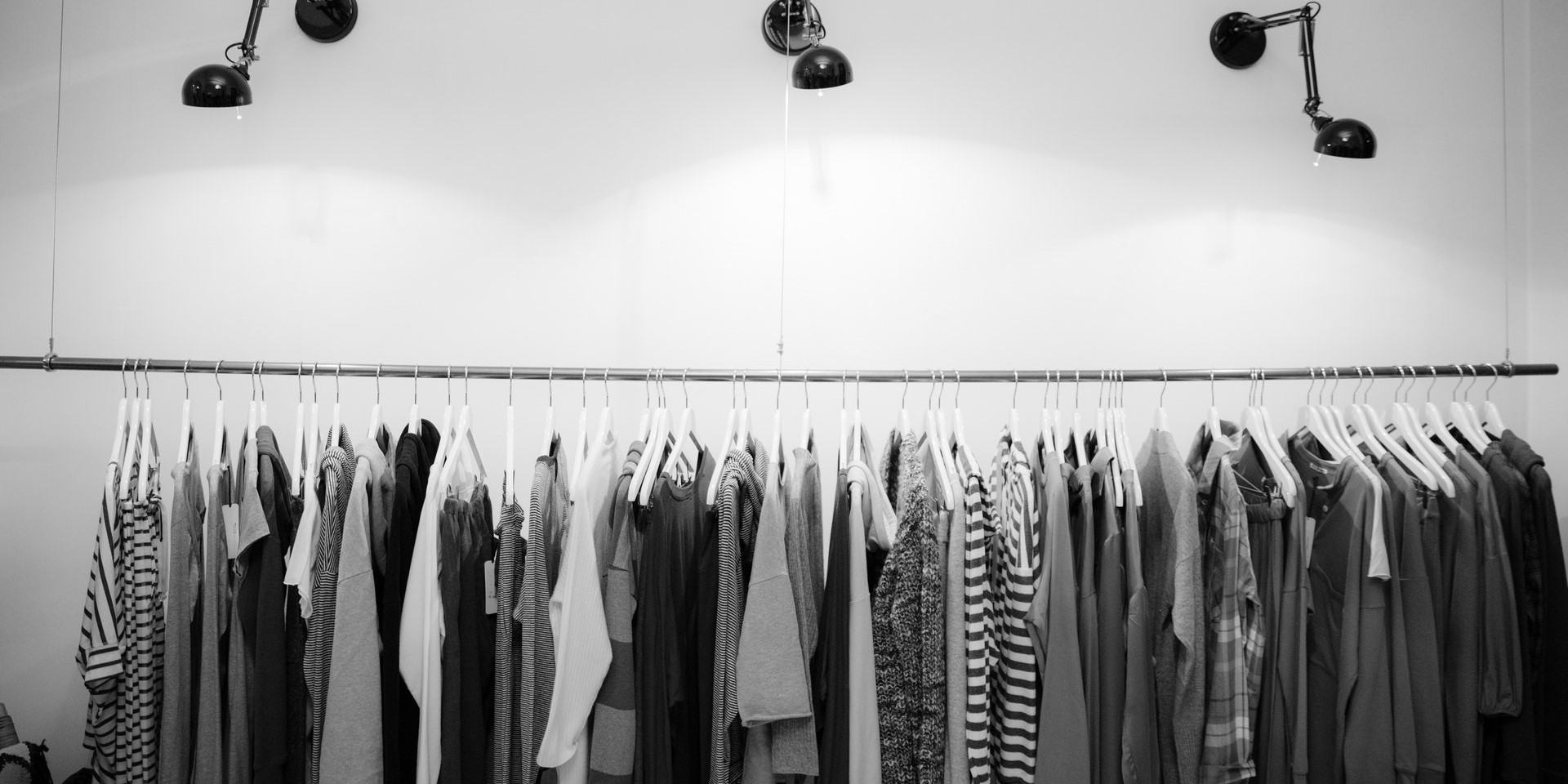 Having a minimalist wardrobe comes with many advantages—not only does a minimalist wardrobe save you money, but it also encourages you to buy long-lasting clothes that you really love. Applying minimalism to your clothes also saves space and makes getting ready in the morning so much easier.
Are you ready to simplify your life? Start embracing a minimalist wardrobe by following these steps.
1. Clean Out Your Closet
You can't start embracing a minimalist wardrobe without clearing the clutter out of your closet first. Eliminate any clothes that you don't need or wear, as well as any garments that are in poor shape or don't fit. Paying attention to the signs that it's time to get rid of old clothes can free up a ton of extra space in your closet.
2. Stick to a Color Scheme
Learn to love neutral colors—black, white, grays, tans, and browns will become the glue that holds your minimalist wardrobe together. That said, you don't only need to invest in solid, neutral colors, as these shades pair well with other vibrant colors and patterns.
Just ensure that your neutral clothes match your accent shades. This lets you mix-and-match all of your clothes to maximize wearability.
3. Spend More for Better Quality
You might think you're saving money by purchasing a $10 pair of jeans or a $5 shirt, but this only costs you more in the long-run. Cheap garments are prone to loose threads, rips, and shrinking in the dryer. After only a short period of use, you already have to buy a replacement.
When you buy clothes on the pricier side, you'll instantly notice the higher-quality fabric. Expensive clothes can last for years, making them a worthwhile investment. Remember: it's better to have a wardrobe made up of a modest amount of expensive, durable pieces, than a wardrobe overflowing with flimsy clothes.
4. Stop Impulse-Buying
Don't act on every sale you see in stores. Sales are designed to tempt you into buying more clothes you probably won't even wear. Plus, most of the clothes on the clearance rack don't have the quality you're looking for. Instead of purchasing a ton of new clothes on a whim, remind yourself that you already have a solid set of clothes in your wardrobe.
5. Buy Only What You Need
The key to a minimalist wardrobe is owning clothes that you actually need. Think about what you wear on a daily basis, and then factor in any occasions where you might need a wardrobe change. For example, if your go-to outfit consists of a t-shirt and jeans, you'll still have to think about the clothes you need for work, the gym, or for formal events. Don't forget about outerwear and boots for colder months as well.
Ideally, you should have a set of basic clothes that you can intermingle with your clothes for work and other occasions. You also shouldn't feel self-conscious about owning only one piece of a certain type of clothing that you don't wear as often—this means owning only one winter coat, one pair of sneakers, one vest, etc.
6. Consider Learning How to Mend Your Own Clothes
In this day and age, it might seem unnatural to patch up your clothes. After all, you could just replace them when they break. But what if you already spent a decent amount of money on a garment that you love? In this case, learning simple sewing techniques can really come in handy.
Transform Your Closet and Save Space
Embracing minimalism can transform your closet and your daily life. By donating old clothes, and cracking down on your standards for buying clothes, you can finally have a wardrobe full of clothes that you actually wear.
If you're looking for more ways to clean up your closet, check out these tips on how to organize your wardrobe and maximize space.
Subscribe to our newsletter!
Get the best of ModernRatio delivered right to your inbox!