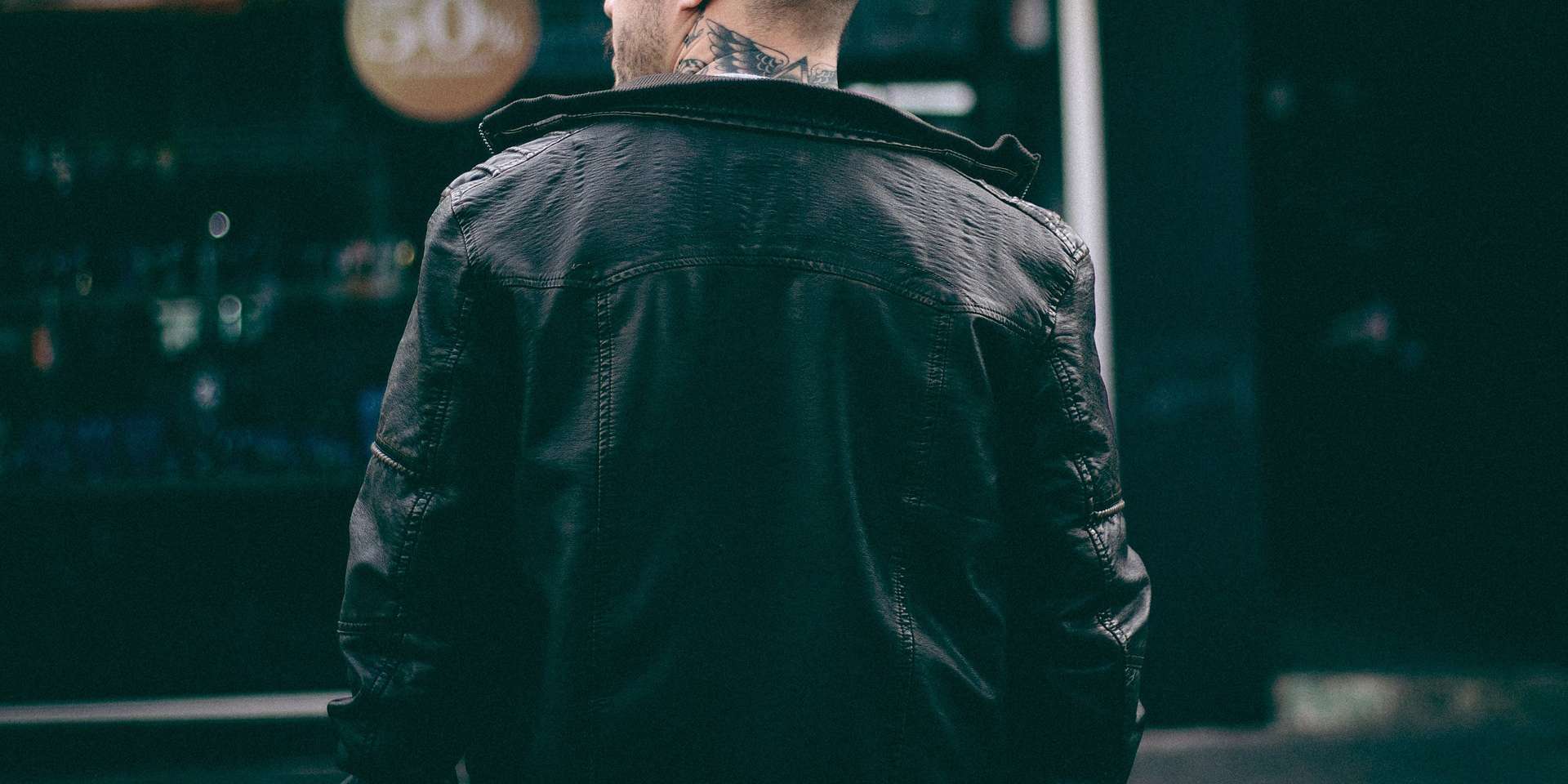 If you're looking for a timeless jacket, you really can't go wrong with a nice leather one. Leather (and faux leather) have stood the test of time—even as fashion has evolved, a leather jacket remains stylish.
But buying a leather jacket isn't as simple as just walking into your local store and asking the staff for a jacket in your size. There are quite a few different styles of leather jackets available, and if you don't know which one you're looking for, you might just be left out in the cold!
1. Biker Jacket
When most people picture a leather jacket, a biker jacket is probably the first style that comes to mind. It usually has metal accents, asymmetric zippers, and a snug fit. It usually features a large collar, which is one of the features that make it distinct. Biker jackets are typically black, though you can find them in other colors if you look hard enough. If you're looking for a jacket that's a little bust, this is definitely the one to go with.
2. Racer Jacket
A racer jacket is a little more subdued than a biker jacket, but it still has a certain amount of visual flair to it. The main things that define a racer jacket are the lack of collar, the strap across the neck, and symmetrical zippers. It's a timeless style that can be paired with just about anything, so it's definitely worth having one in your wardrobe. You'll typically see racer jackets worn in black or brown, but red is another appealing option to look into.
3. Bomber Jacket
The bomber jacket is a staple of just about every guy's wardrobe. The style features a very no-frills look and feel, with a zipper that runs right down the middle, a low collar, and a slim cut. What makes a bomber jacket so great, and this applies outside of leather jackets as well, is the versatility. Because it doesn't feature any bells and whistles, it can be paired with just about anything. Rather than defining an outfit, it accents the other clothing.
4. Aviator Jacket
The aviator leather jacket, or flight jacket, is definitely a little on the busy side, so it's not for all outfits. However, when worn correctly, the large accented collar will draw attention and create a bold look. They're also quite practical, as they typically feature large pockets and a thicket cut, which means that they can be insulted for those extra cold days. Often, the collars of aviator jackets will feature sheepskin collars, which add to the warmth even more.
5. Field Jacket
A field jacket, or a barn coat as it's often called, is a style that was originally designed for people working outside. The style has since been adopted by the fashion world, and it's become a fantastic look for anyone looking for a more casual jacket with large, functional pockets. Most field jackets are sold with cloth material, but the style has since moved into the world of leather. If you're into longer coats, the field jacket will be perfect for you, as it typically sits below the waist, while most of the other jackets sit at the waist.
6. Fencing Jacket
The fencing jacket is a rather interesting look that's certainly not going to appeal to everyone. As the name implies, they're designed to look like the protective jackets worn by fencers. They usually feature a lot of accents, buttons, asymmetrical zippers, and other bells and whistles that are sure to draw attention. If you want a jacket that breaks the mold and looks different from the jackets everyone else is wearing, a fencing jacket might just be what you need. Additionally, fencing jackets aren't usually easy to find, as they're typically made by high-end designers, which tend to be limited in nature.
And There's Faux Leather, Too!
Not everyone is down with real leather. Whether it's for ethical reasons or because leather is expensive, faux leather is a great way to get the leather look without the actual leather. All of the styles outlined above are available without actual leather, and unless someone looks really close, they probably won't even be able to tell the difference!
Learn more about key jacket styles for stylish men.
Subscribe to our newsletter!
Get the best of ModernRatio delivered right to your inbox!