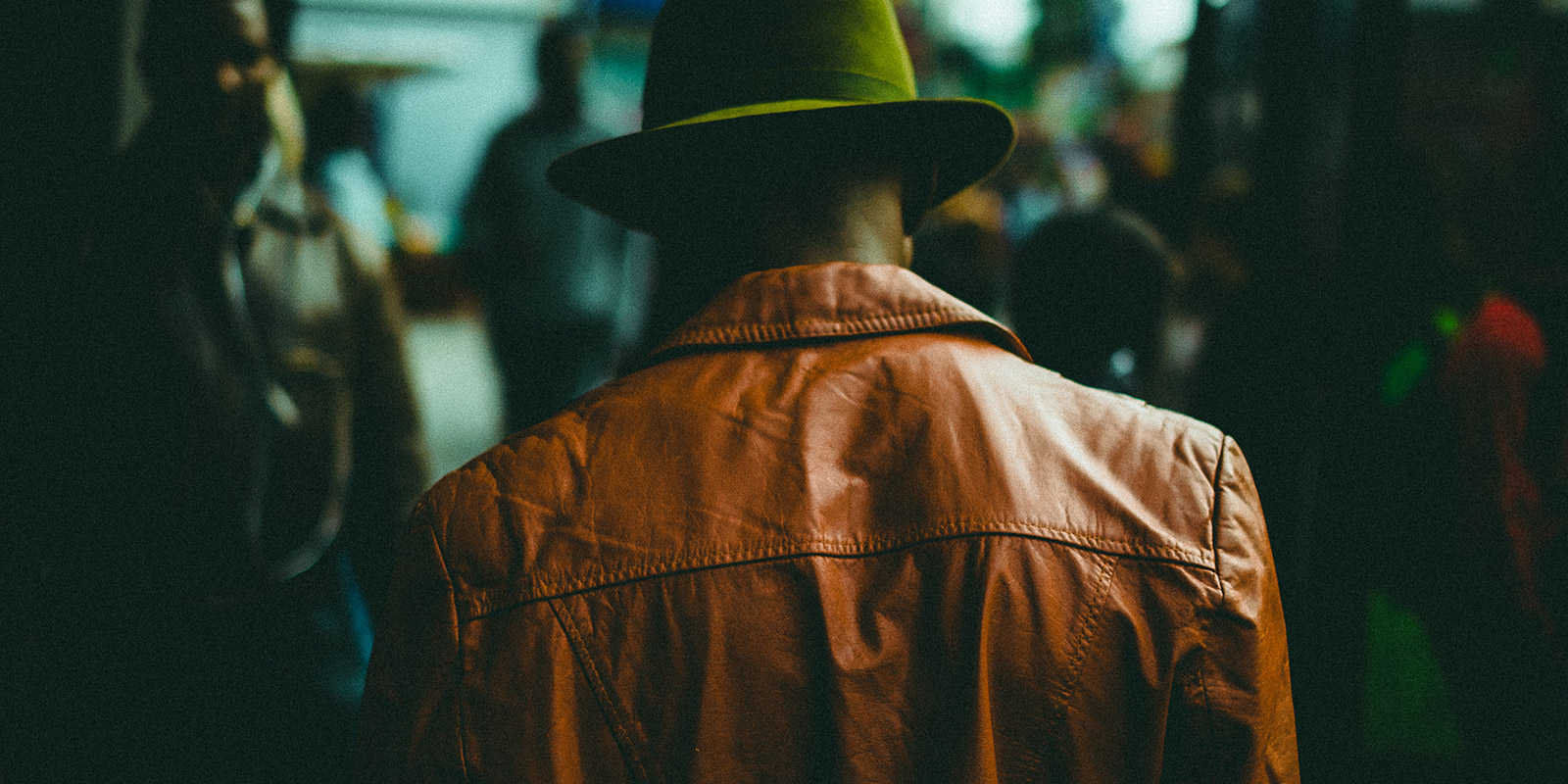 One of my favorite pieces of outerwear is a brown leather jacket. This piece has a certain classic look to it, but it isn't quite as common as black leather. You get a good mix of classic style with a bit of individuality that stands out from the crowd.
The thing with brown leather jackets is that they require a little more work to wear properly than their black counterparts. No, it's not like trying to pull off a red leather jacket, but it does take a little thought to make sure you look your best. Fear not, though, because we're here to show you exactly what you need to know to wear a brown leather jacket while looking incredible.
Types of Brown Leather Jackets
We've gone into great depth about the different styles of leather jackets, and the information there is applicable regardless of the jacket's color.
Basically, there are biker jackets, racer jackets, bomber jackets, aviator jackets, field jackets, and extremely bold fencing jackets.
Biker jackets tend to have metal accents, asymmetric zippers, a snug fit, and large collars.
Racer jackets tend to lack collars, have a strap across the neck, and feature symmetrical zippers.
Bomber jackets have a zipper that runs right down the middle, a low collar, and a slim cut.
Aviator jackets tend to have a large accented collar, thicker cuts, and pockets.
A field jacket has large functional pockets, often on both the side and breast area, a longer cut that sits below the waist, and an overall casual look and feel.
Fencing jackets are the busiest of the leather jackets. They're designed to look like the protective jackets worn by fencers, and they usually have accents, buttons, asymmetrical zippers, and other bells and whistles.
Brown Leather Jacket Outfits
A brown leather jacket is quite versatile. You can wear them with all sorts of different tops, pants, and shoes, but you do need to put some thought into matching properly.
Brown Leather Jacket Casual Outfit
One of the classic brown leather jacket looks is with a simple, solid-colored t-shirt. Personally, I'm a big fan of a brown leather jacket with a plain white t-shirt, as the contrast between the darker jacket and the t-shirt looks incredible together. Of course, you're not limited to white shirts, and you can get creative. You can even go with a graphic t-shirt if you want to stand out a bit more, just make sure you know how to wear one like an adult.
As far as pants go, you'll want to pair your basic t-shirt with jeans. The nice thing about a brown leather jacket is that you can wear just about any pair of jeans with one and have it look good. Of course, you want to make sure your jeans are fitted, but otherwise, you have options. Distressed, indigo, black—if there's a pair of jeans you own, you can probably pair it with brown leather.
As for footwear, almost any casual sneaker or shoe will work. Just don't throw on a pair of dress shoes, as they'll look out of place with the rest of this particular outfit.
Brown Leather Jacket Less Casual Outfit
You can take the exact same brown leather jacket you wore with jeans and a t-shirt and adapt it to situations where you don't want to look dressed up, but you want to look slightly less casual.
To do so, simply swap the t-shirt for a casual button-down shirt. The only real keys you need to look out for here are avoiding brown shirts (brown on brown is never a good look) and making sure that it's actually a casual button-down and not a dress shirt.
You can play around with the pants depending on how casual you want to look to be. Stick with the jeans if you want to keep it more casual or swap the jeans for chinos to up the formality a tad.
The same applies to shoes, though you still want to avoid proper dress shoes with this look.
Brown Leather Jacket Formal Outfit
While a brown leather jacket will never replace a formal coat, if you pair it with the right items, you can create a fairly formal outfit.
Basically, you just need to wear a shirt and tie underneath the leather jacket. You'll want to stick with a light-colored shirt and contrasting tie to keep the look cohesive. If it's cold, you can also add a sweater over the dress shirt and under the jacket to create a sleek, layered look.
For shoes, you can alter the feel of the outfit greatly depending on what shoes you wear. Dress shoes will maximize the formality of the outfit while boots will bring it down a couple of notches. Just don't wear sneakers with this outfit, as they'll look out of place.
Subscribe to our newsletter!
Get the best of ModernRatio delivered right to your inbox!