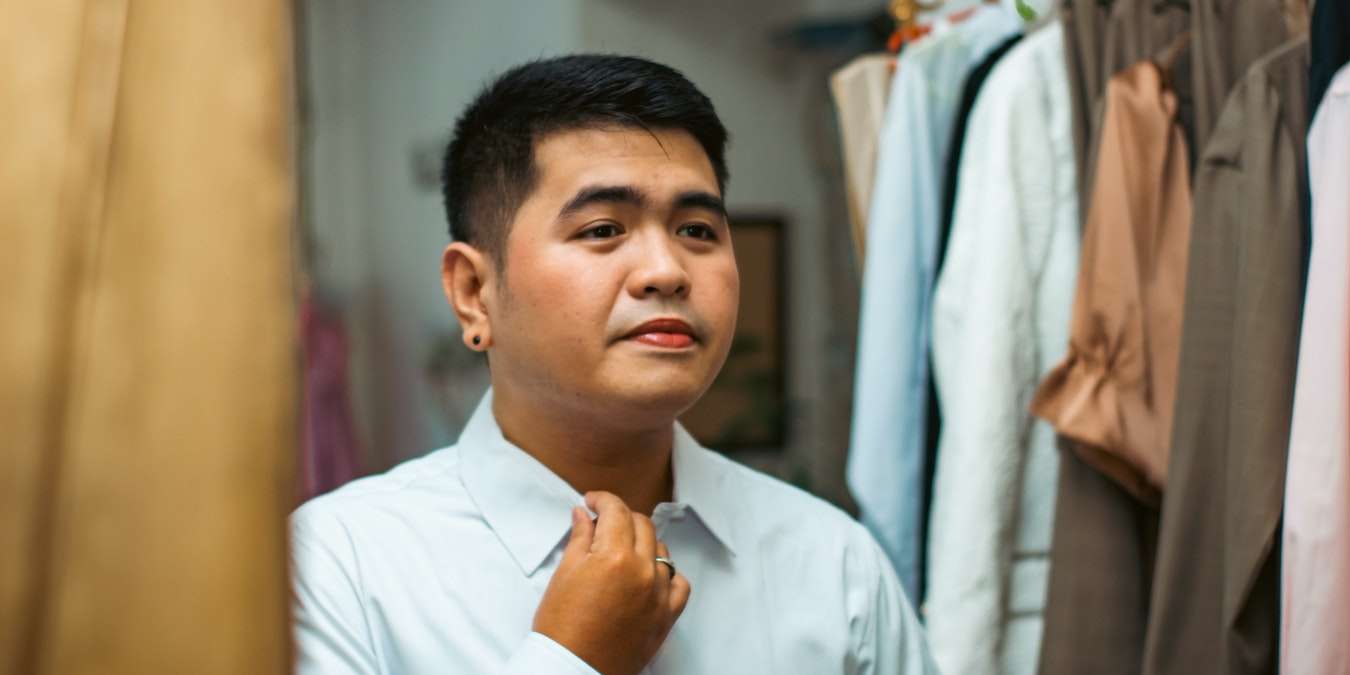 Minimalist wardrobes have become all the rage in recent years for people looking for a way to clean out their closets and simplify their lives. Building one of these capsule wardrobes for men involves selecting versatile, high-quality pieces that can be mixed and matched to create a variety of outfits. Here's a list of essential items to consider.
1. T-Shirts
Basic t-shirts can serve as the center of virtually any outfit. If you stick to neutral colors like white, gray, and black, you can easily mix them with your other wardrobe items without clashing. Also, select well-fitted, high-quality cotton or blend fabrics so your shirts are comfortable and easy to wash.
2. Polos
Polos are the perfect secret weapon for any capsule wardrobe because they're perfect for any occasion that calls for a business casual look. The collar makes them dressier than a plain t-shirt, but they aren't as stuffy as a button-up. They also pair well with khakis or jeans, so you can mix and match your polos with other items to set the tone of your outfit. Add a few into your closet, each a different color, so there's some diversity.
3. Button-Down Shirts
Even the most casual men need to dress up every once in a while. Therefore, a few button-down shirts are essential for a men's minimalist wardrobe.
Even though these tops are typically dressy on their own, you can dress them up even more with a tie or blazer. You can also dress them down by wearing them with a pair of jeans. Just remember to stick to neutral shades such as white, light blue, and gray.
4. Sweaters
A good capsule wardrobe should span all seasons. So, you need a few quality sweaters as part of your winter month clothing essentials. You can include a mix of crewneck and V-neck styles in neutral tones like navy, charcoal, or beige.
5. Blazer or Suit
Having at least one blazer or suit in your closet is always a good idea. These work well for job interviews and special occasions like weddings. Choose a neutral color like gray or navy, and you're all set.
6. Pants
A minimalist wardrobe should a versatile array of pants, such as dark-wash jeans and chinos in neutral colors like black, gray, or khaki. These can be dressed up or down based on the top and accessories you pair with them.
When selecting pants, here's a recommended breakdown:
1-2 pairs of denim jeans
2-3 pairs of chinos, at least one light and one dark colored
1 pair of gray wool trousers to go with a blazer
7. Shorts
The summer months often call for something lighter than pants. When you build your minimalist wardrobe, you'll want to include a pair or two of tailored shorts in neutral shades for those warmer months. Choosing tailored shorts makes it easy to pair them with any top so they fit the occasion (assuming you buy the correct length of shorts). Besides, the gym shorts should only come out when it's time for a workout.
8. Outerwear
A minimalist wardrobe should have a few jackets or coats for different seasons. You also need to make sure you have at least one casual option and one that works for more formal affairs.
Some good options include:
1 overcoat in navy or black
1 bomber jacket or similar casual coat
1 denim jacket for mild conditions
1 waterproof option for rainy days
9. Shoes
You can only leave the house with shoes, so you also need a couple of pairs of these even if you want a bare-bones capsule wardrobe. You don't need one of everything, either: a few pairs of high-quality shoes that can be worn with multiple outfits will work fine.
Essentials include a pair of versatile sneakers (either white or black), a pair of dress shoes (like Oxfords or loafers), and a pair of casual boots (such as Chelsea boots).
10. Socks and Underwear
Just like shoes, socks and underwear are necessary for most people. Unless you want to do laundry multiple times per week, keep 8 pairs of each on hand. Also, sticking to neutral colors makes it easier to pair your socks and is often cheaper.
11. Accessories
Keep accessories minimal but functional. Invest in a quality leather belt, a simple wristwatch, and a versatile backpack or messenger bag. You may also want a pair of sunglasses that work for any occasion. Remember a tie or two in colors that will match your blazer or button-down tops.
It's Time To Downsize
Remember, the key to a minimalist wardrobe is focusing on quality over quantity and selecting pieces that can be mixed and matched easily. This reduces clutter and makes it easier to pick out your clothes in the morning. Just ensure you know how to wash and dry your clothes so everything lasts a long time, and you'll be in good shape.
Frequently Asked Questions
How many pieces of clothes are in a minimalist wardrobe?
Capsule wardrobe sizes can vary based on a person's needs. However, most commonly include between 30 and 50 pieces, including accessories and necessities.
What are the disadvantages of a minimalist wardrobe?
As the name implies, a minimalist wardrobe contains a limited number of essential items and nothing more. Many people who express themselves through their clothing struggle with this. Another disadvantage is that this clothing approach limits you if you suddenly change jobs or move somewhere with a different climate, which can mean you have to shell out some additional money for clothing items.
Image credit: Pexels
Subscribe to our newsletter!
Get the best of ModernRatio delivered right to your inbox!