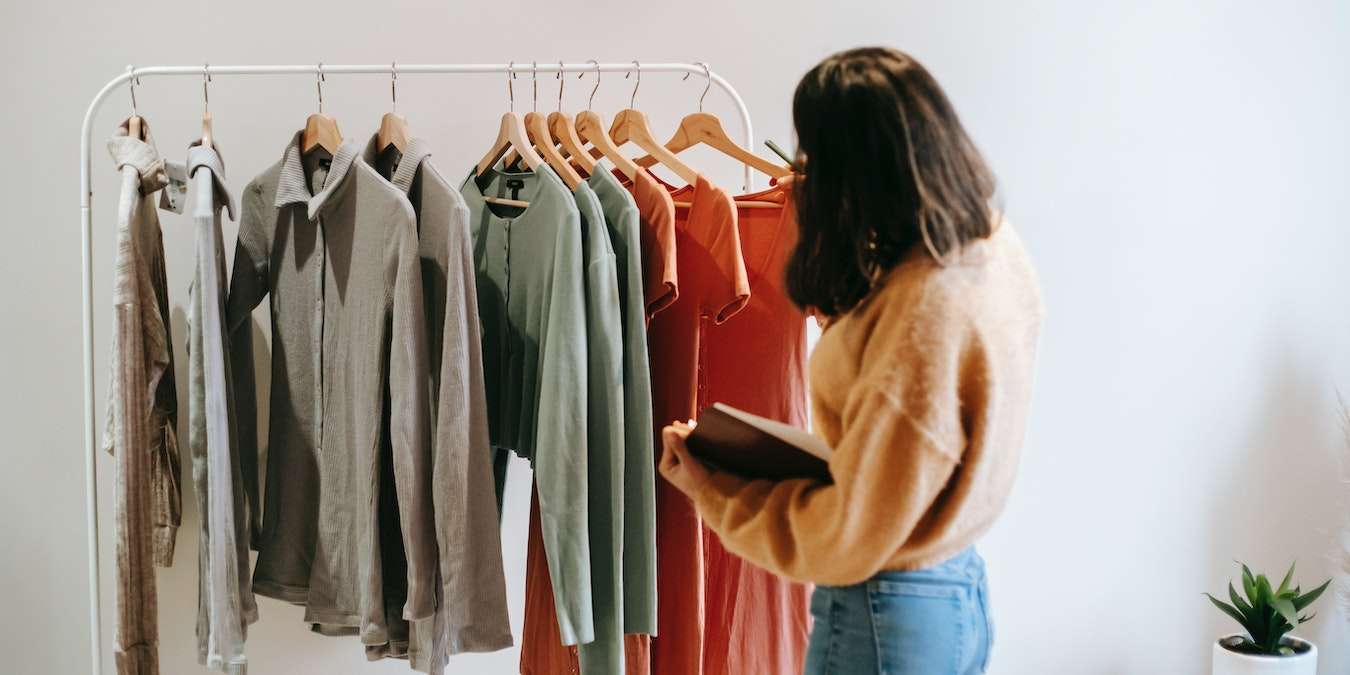 Have you wanted to clean out your closet and simplify your life? Many people have adopted a capsule wardrobe for this very reason. Not only does it declutter your home, but it also makes it easier to decide what to wear daily. To build a minimalist wardrobe, you must procure various items to mix and match to create outfits based on the day and your plans without overstuffing your closet. This list of essential items for a capsule wardrobe will help you learn how to make more with less.
1. T-Shirts
No matter what else you wear, you'll want a few basic t-shirts in your closet. These tops go with pretty much anything and are versatile enough to wear alone or layered with other items from your wardrobe. However, you don't need too many of these — three to five will do.
To maximize the use of t-shirts, consider buying:
1-2 basic white tees
1-2 classic black tees
1-3 other tees in colors like taupe, tan, or gray
2. Tank Tops or Bodysuits
T-shirts go with everything, but tank tops and bodysuits are the ultimate items under button-down tops, cardigans, blazers, or jackets. During warmer months, they also make a great stand-alone top that you can pair with shorts or a skirt so you don't overheat.
We recommend getting two or three of these in the following color combinations:
White
Black
Cream or beige
3. Button-Down Shirts
Sometimes you just need a classic button-down shirt with some nice slacks or a dressy pair of jeans. So, make sure you include a few classic button-down shirts in neutral shades such as white, light blue, and pastels in your minimalist wardrobe.
4. Blouses
Although button-down tops work great for more formal occasions, blouses are also a great option for both casual and formal affairs. Therefore, you should select a couple of versatile blouses that can be worn for casual and formal occasions.
We recommend adding the following to your capsule wardrobe:
1 neutral-colored slim-fit knit top
1 white long-sleeve blouse
1 other blouse in either black, white or an earth tone color
5. Pants
Pants are a staple in any wardrobe, whether it's a minimalist one or not. You need various options for casual and formal events but don't want to overdo it. Also, we recommend you read the labels on your pants carefully and select easy ones to follow the washing instructions.
Here's a decent breakdown:
2-3 pairs of denim jeans
1-2 linen trousers in neutral colors
1 pair of black pants or wide-leg trousers
6. Leggings
Leggings aren't just for working out at home – they're a great casual staple for any capsule wardrobe. You don't need patterns or bright colors, and you don't need many pairs of them. Just two or three pairs of basic black leggings will be a great addition to your closet.
7. Skirts
Sometimes pants aren't a woman's best friend, but the right skirt can be. Therefore, you should include a couple of skirts in neutral colors and classic silhouettes within your minimalist wardrobe. Select skirts that can be dressed up or down based on what you pair them with.
8. Shorts
Just like you need tank tops for summer months, you'll also want some shorts. So, you should include at least two pairs (but no more than four) of tailored shorts in neutral shades.
We recommend getting:
1 pair in khaki or tan
1 pair in black
1-2 other pairs in shades like navy or brown
9. Dresses
Even if you aren't a "girly girl," you'll want to invest in a few well-fitting dresses that can be worn for various occasions. Opt for classic cuts, neutral colors, or timeless patterns that can easily be paired with shoes and accessories in your capsule wardrobe.
10. Sweaters and Cardigans
During the cooler months, you'll want a selection of sweaters and cardigans in neutral tones like black, gray, navy, or beige. Sweaters and cardigans are great because they can be layered or worn alone depending on the event and your needs.
Here's what we recommend:
1-2 cardigans in neutral, basic colors (white, black, gray)
1-2 lightweight knit sweaters
1 slim-fitting, knit turtleneck sweater
1-2 other sweaters in material of your choosing
11. Basic Blazer
You don't have to be a politician to wear a basic blazer. In fact, having one blazer in a neutral color is a must-have for any woman's closet. Just make sure you select one that fits well and goes with your pair of pants.
12. Outerwear
Sweaters aren't always enough when the weather turns cold. So, you'll also want to invest in some outerwear for cold and wet weather conditions.
Here's what you should get:
1 versatile coat that suits your climate, such as a classic trench coat or a tailored wool coat.
1 denim jacket or similar light jacket for spring and fall evenings
1 waterproof jacket for rainy days
13. Shoes
You'll obviously need a few pairs of high-quality shoes that can be worn with multiple outfits. Essentials include comfortable flats, versatile sneakers, ankle boots, and a pair of dressier heels or sandals.
14. Accessories
Every woman needs accessories, but not as many as you'd think. You'll want to make sure that the items you select are functional and also match the rest of your capsule wardrobe.
Here's what we recommend:
1 quality leather belt
1 simple wristwatch
1-2 versatile handbags or purses
2-4 timeless jewelry pieces that can be mixed and matched with any outfit
1-3 scarves (which you can style in many ways)
15. Socks, Bras, Underwear, and Pantyhose
Finally, no woman's wardrobe is complete without appropriate undergarments. You'll want enough socks and underwear to get through the entire week (we recommend 8 pairs), plus you'll need a few bras in neutral colors and at least one pair of pantyhose for occasions that call for them.
It's Time To Reclaim Your Closet
This may sound like a lot, but once you invest in these recommended items, you'll probably still have less in your closet than before you minimalized your wardrobe. Remember, the key to a minimalist wardrobe is focusing on quality over quantity and selecting pieces that can be mixed and matched easily.
Frequently Asked Questions
How many items should a woman have in a minimalist wardrobe?
Capsule wardrobes should be as minimal as possible based on your needs. Most people typically include between 30 and 50 pieces in their entire minimalist wardrobe.
What's the best way to create a minimalist wardrobe?
If you're ready to commit to a capsule wardrobe, you'll want to follow these steps in order:
Remove everything from your closet.
Sort into "yes" and "no" piles based on what you like and this list of recommendations.
Get rid of everything that falls into the "no."
Image credit: Pexels
Subscribe to our newsletter!
Get the best of ModernRatio delivered right to your inbox!