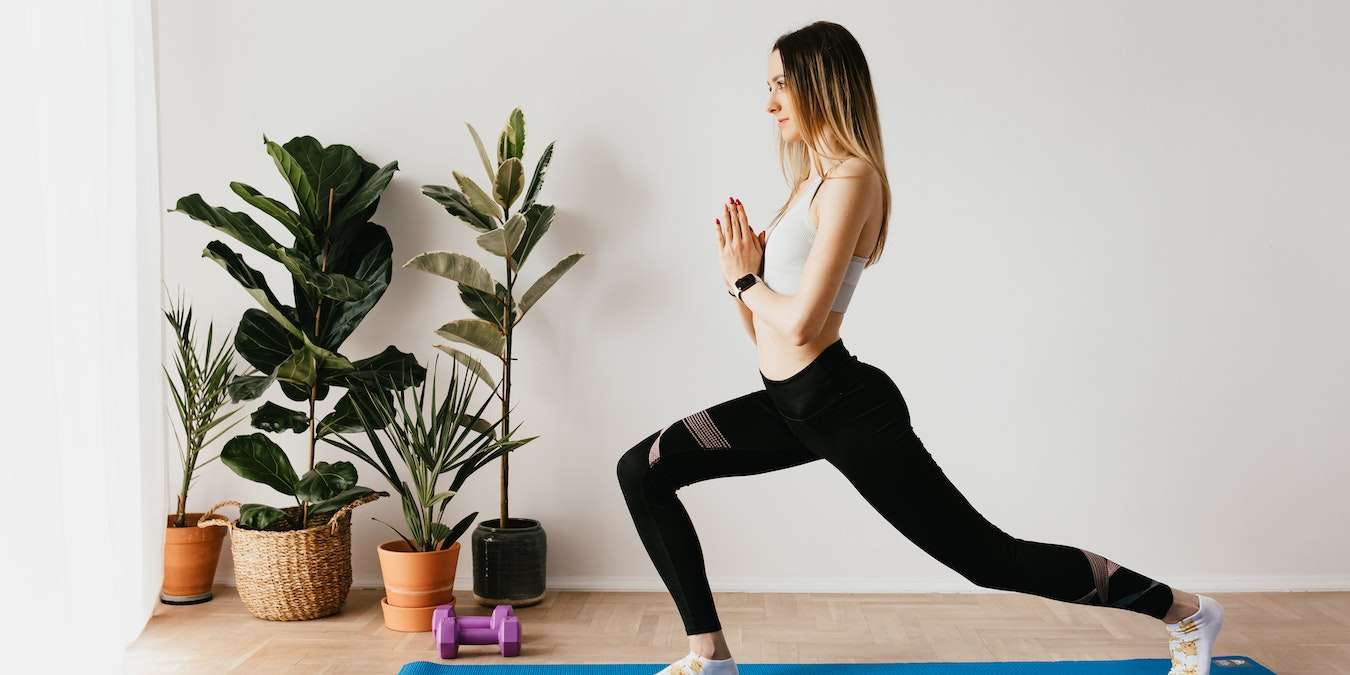 When winter comes, many people try to still fit in outdoor workouts when they can. However, if you walk outside on a wintry day with everyday leggings, your legs will freeze because the bone-chilling air goes straight through the fabric. This is why you need cold-weather workout clothes, including fleece-lined leggings.
Fleece-lined leggings are built for winter. They work to trap heat so your legs don't feel like two icicles. Whether you wear leggings during outdoor workouts or on your cozy night-ins, we've curated this list of the best fleece-lined leggings on the web.
1. Best Overall: Baleaf Fleece-Lined Leggings
Price: $35.99
With over 27,000 positive reviews on Amazon, it's easy to see why numerous experts say the Baleaf Women's Fleece-Lined Leggings are the best choice for any woman. These leggings are made from breathable, soft-brushed fabric that is also moisture-wicking so you can stay warm, dry, and comfortable regardless of what activities you get into. The high waistband keeps your tummy tucked in, while the gusseted crotch provides better movement.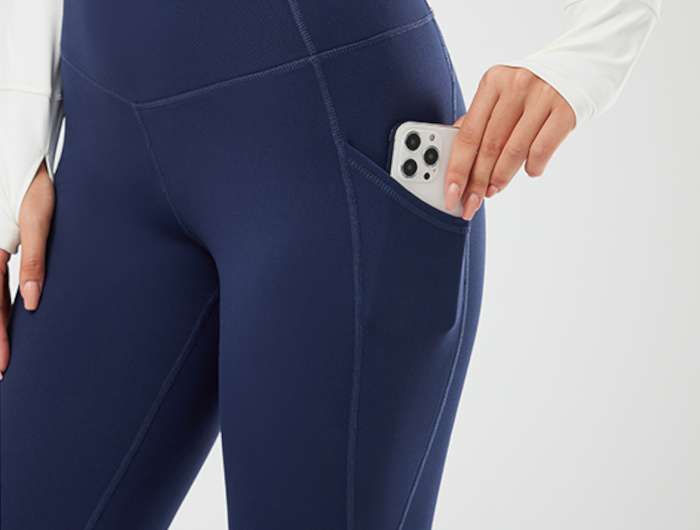 These leggings are also great for any woman because of the numerous options available. With sizes from extra small to 3XL and over 20 color options, you'll find the right fit and aesthetic. Finally, the side pockets are handy for tucking away mobile phones or keys while you're out on a run.
2. Best for Workouts: Under Armour ColdGear Leggings
Price: $54.99
Under Armour's ColdGear Compression Leggings are an outstanding option for women who need great fleece-lined leggings during winter jogs or home workouts. The compression style provides an ultra-tight fit, so you feel like you're wearing a "second skin" instead of pants during your exercise. Also, the welded seams prevent chafing, even if you're doing intense workouts.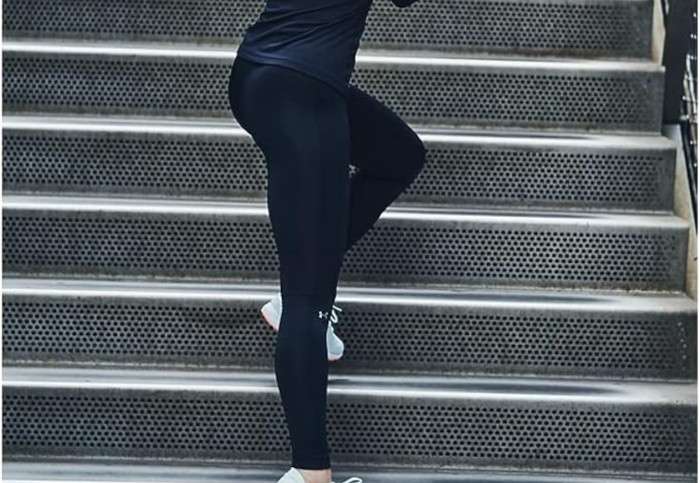 Under Armor offers these compression leggings in sizes ranging from extra small to 2XL. Unfortunately, the color options are limited, but Amazon does let you "try before you buy" for seven days.
3. Best High-Waisted: 90 Degree By Reflex
Price: $27.99
Many women turn to high-waisted leggings because of their slimming look. Luckily, these 90 Degree By Reflex High Waist Fleece Lined Leggings are a great choice. The 4.5-inch rise on the waist covers the naval and is made with a stretchy, comfortable waistband. The brushed fleece interior provides warmth, while the poly-spandex fabric blend ensures comfort and breathability.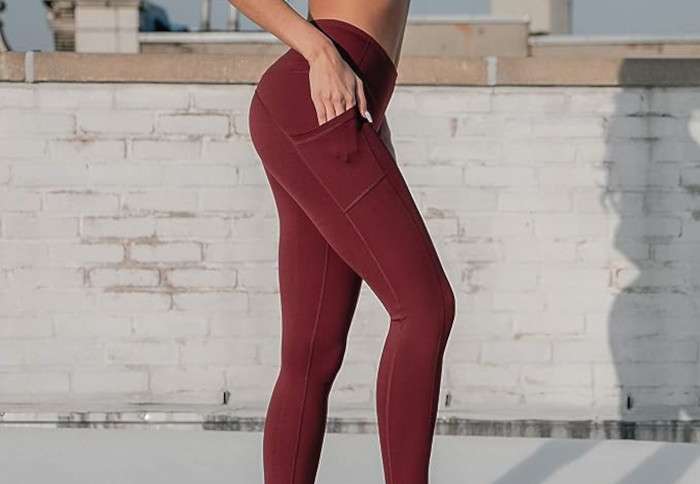 90 Degree By Reflex leggings come in nearly 40 different color options. Sizes range from extra small to 3XL, and many of them are available either with or without pockets based on your preference.
4. Best for Yoga: CRZ Yoga Fleece Lined Leggings
Price: $30
Yoga requires flexibility, which means you need leggings that support that. These Thermal Fleece Lined Leggings from CRZ Yoga are the perfect option. Although they are thick, the buttery soft feel is more than worth it.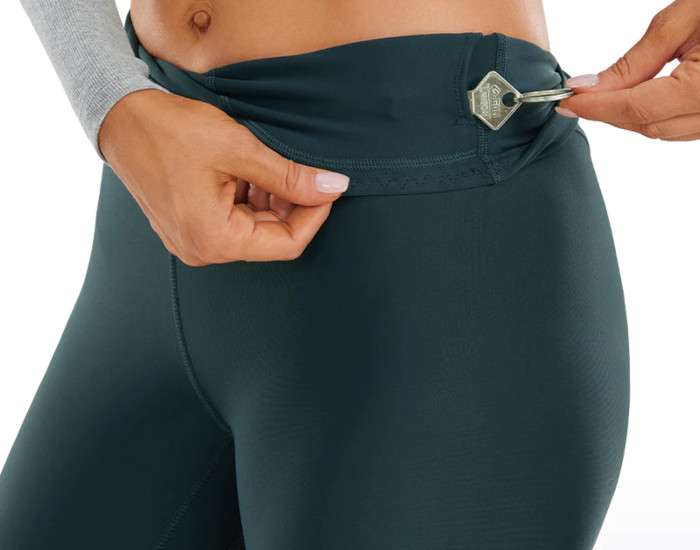 CRZ Yoga's fleece-lined leggings are available in sizes ranging from extra small to extra large and 24″ or 28″ in length. You can also choose from 15 different color options.
5. Best for Lounging: Lands' End Serious Sweats
Price: $59.95
If you just want a comfy pair of fleece-lined leggings to lounge around the house in, check out the Lands' End Women's High Rise Serious Sweats Fleece Lined Pocket Leggings. They are comfortable, well-insulated, and perfect for lounging around the house. Unlike many other leggings, they are made with all body types in mind, meaning even curvy women will feel comfortable and confident in them.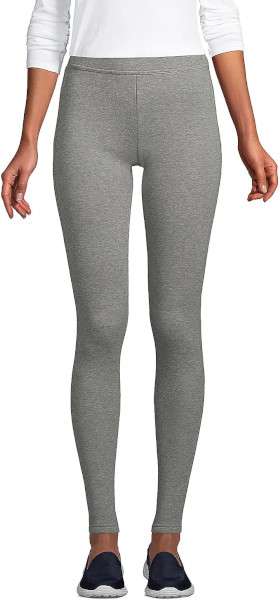 You can choose from six unique color options. You also get size options between extra small and 3XL, plus petite and tall options for each waist size.
6. Best Budget Option: RBX Fleece-Lined Leggings
Price: $24.90
Leggings are pretty affordable pants, but the RBX Fleece-Lined Leggings for Women is by far a steal of a deal. But don't let the price point deceive you: these leggings have everything the more expensive options offer. RBX fleece-lined leggings feature a four-way stretch design and quick-drying fabric. They also have two side zippered pockets so you can securely store your valuables while you are on the move.
The RBX fleece-lined leggings come in six unique color options. Sizes range from extra small and 2XL.
Stay Warm This Winter
Jeans don't have to be your go-to pants this winter. Fleece-lined leggings are just as warm as denim jeans and are much more comfortable. The versatility of fleece-lined leggings makes them a fantastic choice for winter workouts or snow days.
Why not pair your leggings with a warm cardigan this winter? These beautiful and stylish ways to wear a cardigan will give you some outfit inspiration. If you'll be outside, a cardigan may not be enough, so you should also invest in a great winter coat.
Image credit: Pexels
Subscribe to our newsletter!
Get the best of ModernRatio delivered right to your inbox!