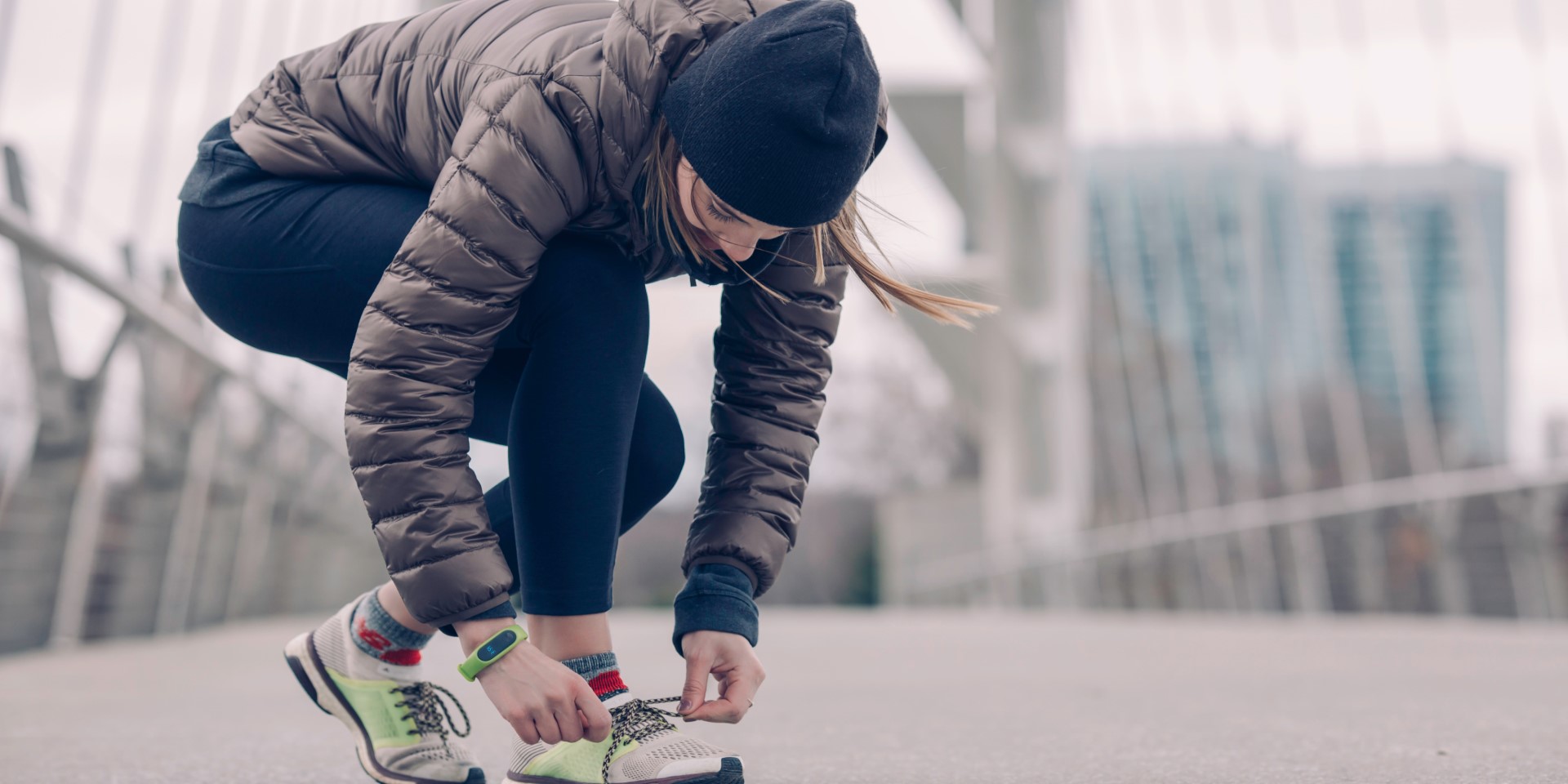 Cold weather can make you unmotivated to work out. You obviously can't walk out the door with a t-shirt and shorts, and if you put on a heavy jacket, you'll start overheating. It's an awful catch-22 that puts a stop to any outdoor winter workouts.
With the right gear, you can avoid this conundrum entirely. When you wear these cold-weather workout clothes, you won't feel too hot or too cold during your exercise routine.
A comfortable winter workout starts with the right jacket. The North Face's Tamburello 2 Jacket is heavy enough to shield you from the initial briskness as you walk outside, but it's also light enough that it won't make you feel too hot. This jacket's insulation and water-repellent properties will protect you from icy winter elements.
On days when the winter weather seems to subside a bit, you'll want to have this Coco Hybrid Vest on hand. You can wear this vest on chilly days as well—simply put an insulated long-sleeve shirt underneath.
Either way, this stylish, slimming vest will leave you feeling comfortable during a winter walk. It also comes with two convenient zipper pockets, so you can hold onto any personal items during your workout.
The Tech Terry Zip Hoodie by Under Armour is incredibly versatile. Its lightweight, stretchy fabric can keep you warm underneath a jacket, but you can also wear it alone when winter begins transitioning to spring. This moisture-wicking hoodie keeps sweat off your skin—that way, you won't feel chilly once you start breaking a sweat!
Need a top to wear underneath your vest? ACG's Long-Sleeve Thermal Top is designed to keep you warm. The top comes equipped with a waffle-knit thermal fabric, as well as thumbholes in each sleeve. It makes a great base layer for a winter workout.
The Glisten Long-Sleeve Tee by Sweaty Betty offers a simplistic base layer of clothing. Not only will it wick away any moisture, but it's also made with antimicrobial fabric that prevents the growth of any odor-causing bacteria.
These Adidas sweatpants are super cozy thanks to their warm fleece lining. A tapered fit gives these pants a fitted look, while the elastic waistband and drawstring add some serious comfort.
If you're tired of having cold air seep right through your leggings, it's time to invest in some warm winter leggings instead. These Cozy Winter High Waist Leggings by Zella will undoubtedly keep your legs warm during any outdoor activity. You can also feel comfortable wearing these leggings at night, as they come with a reflective logo.
Cold hands are a huge distraction during your workout—after all, it's hard to finish your jog when stuffing your hands into your coat pockets. These touchscreen gloves from Adidas provide both comfort and warmth. Plus, the reflective logo comes in handy at night.
You don't want a hat that constantly slides off your head while working out. Under Armour's Around Town Beanie is a fitted cap that'll warm your head and ears. The fleece-lining provides comfort and warmth, while the knit design keeps you looking stylish.
Most people underestimate the importance of a great neck warmer during cold-weather workouts. This neckwarmer from Smartwool is made with Merino wool that manages to keep you warm and eliminate sweat. You can wear this neck gaiter in several different ways—use it as a headband, a hat, a scarf that covers your face, or opt to wear it as a muffler around your neck.
Don't Miss Out on Winter Workouts
Don't let the cold weather stop you from getting outside. Having the best winter workout clothes will encourage you to meet your fitness goals all year round.
Want to stay even warmer during your workouts? Make sure you know the warmest fabrics for cold weather and how to layer them.
Subscribe to our newsletter!
Get the best of ModernRatio delivered right to your inbox!