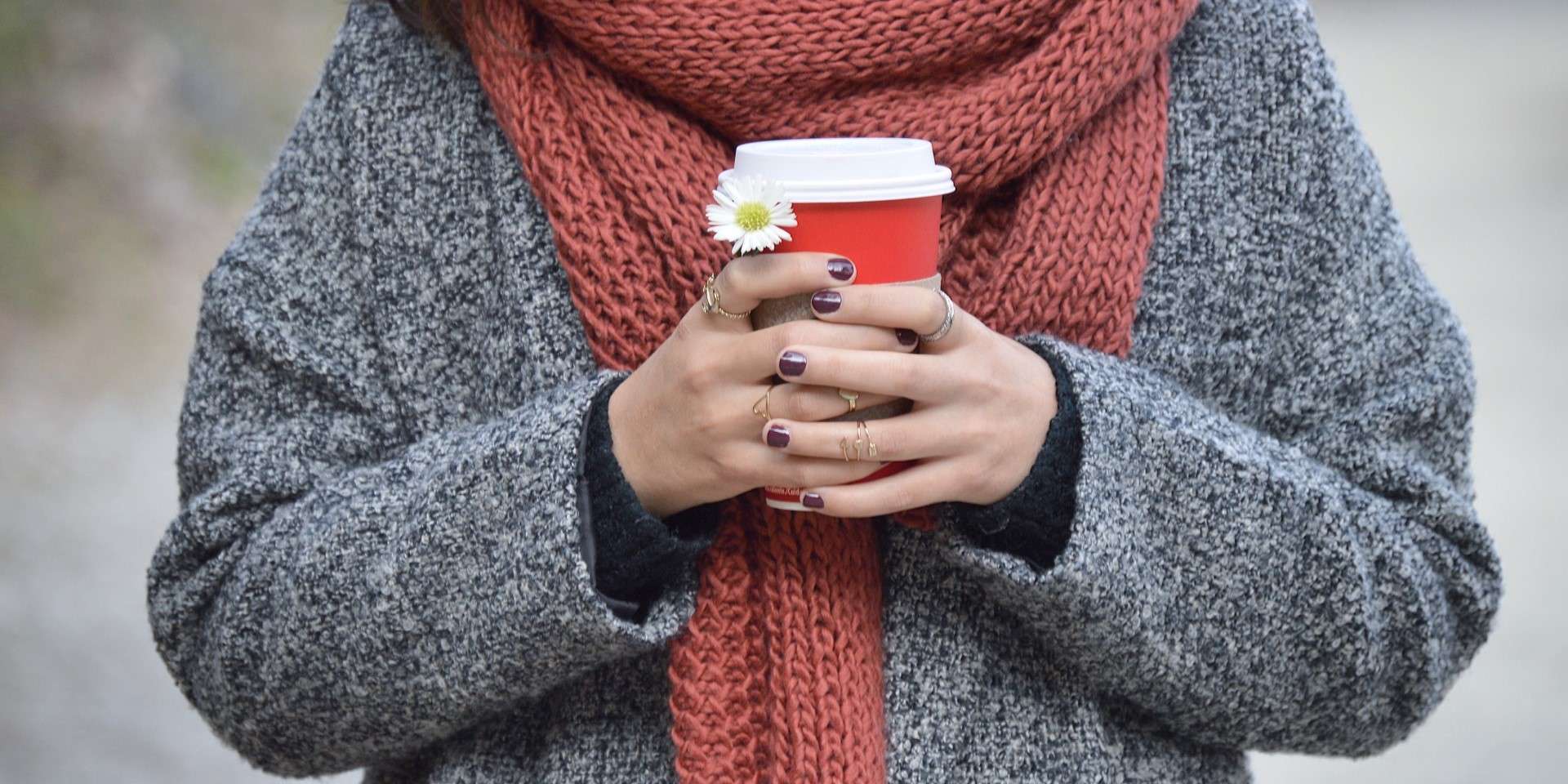 As the temperature outside gets colder, you'll soon be reaching for your cardigan. This fall essential is incredibly versatile, and while that's great for flexibility, it can make it even more difficult to come up with an outfit that doesn't look drab.
Instead of wearing your cardigan the same way over and over, switch it up! Try styling your cardigan in all of these different ways.
1. Wear a Tucked-In Shirt Underneath
When you wear a long cardigan with an untucked shirt, it can make you look bigger than your actual size. Pair a cardigan with high-waisted skinny jeans, and a tucked-in blouse or t-shirt.
The looseness of your cardigan will contrast the rest of your form-fitting outfit, which lets you show off your figure. If the cardigan still looks a bit baggy, try wearing a cardigan that's one size smaller than your normal size.
2. Add a Scarf
What better way to wear a cardigan than with a scarf? Wrapping a scarf over your cardigan gives you that cute and cozy look, and it will definitely keep you warm.
Patterned scarves look best with solid-colored cardigans and vice versa. Either way, a scarf can add some fall flair to your outfit.
3. Use a Belt
If you're afraid of looking frumpy in your cardigan, get one that comes with a tie belt attached. Simply tie the belt at your waist to get a more defined hourglass figure.
You can also purchase a separate high-waist belt for a cardigan that you already own. Grab a belt that compliments your outfit, and wear it at the highest part of your waist.
4. Wear a Dress or Skirt
Wearing a dress or a skirt with a simple cardigan gives you an elegant business casual look that you can wear to work or formal events. A solid-colored, boyfriend cardigan works best for a more sophisticated style.
To get a boho vibe, pair a flowing dress with a loose cardigan. Some cardigans come with flowery patterns, unique knit patterns, and tassels—these are the best kinds for a boho outfit.
5. Sport a Graphic Tee Underneath
On your casual days, you can pair a bright-colored cardigan with a graphic t-shirt and some jeans. This gives you a fun and quirky tomboyish style. Your graphic t-shirt can have just about anything on it—just make sure that your cardigan matches!
6. Button Up Your Cardigan
You don't always have to wear your cardigans completely open. Cardigans with buttons can look just as stylish when they're fully buttoned up. Wear this style with your favorite pair of distressed jeans to achieve a half-formal, half-casual look.
Depending on the style of your cardigan, you can also opt to button only one button. Fastening just the top or middle button can also look nice in more dressy settings.
7. Try a Crop Top
Wearing a crop top and a cardigan might seem contradictory, but this outfit is perfect to wear when summer's just about to end. At those end-of-summer fairs or festivals, wear a pair of high-rise shorts, a crop top, and a cardigan. It'll make you look stylish and feel comfortable in the early fall temperatures.
8. Wear a Turtleneck
When it's especially cold outside, you'll want to bundle up without looking like a marshmallow. Pairing a sleek cardigan with a snug turtleneck can make you look your best and stay warm at the same time. Like most tops, turtlenecks look best with a cardigan when tucked in.
Staying Warm in Style
Don't get stuck in the rut of wearing your cardigan in the same style every time. If you have a belt or a scarf laying around, definitely try it with your cardigan. The same goes for those shirts in your closet that you haven't touched in years—they might just happen to look amazing underneath your cardigan!
When you wear a cardigan, you'll need some boots to go with your outfit. If you're itching to buy new boots, check out these must-have boots for the fall season.
Subscribe to our newsletter!
Get the best of ModernRatio delivered right to your inbox!