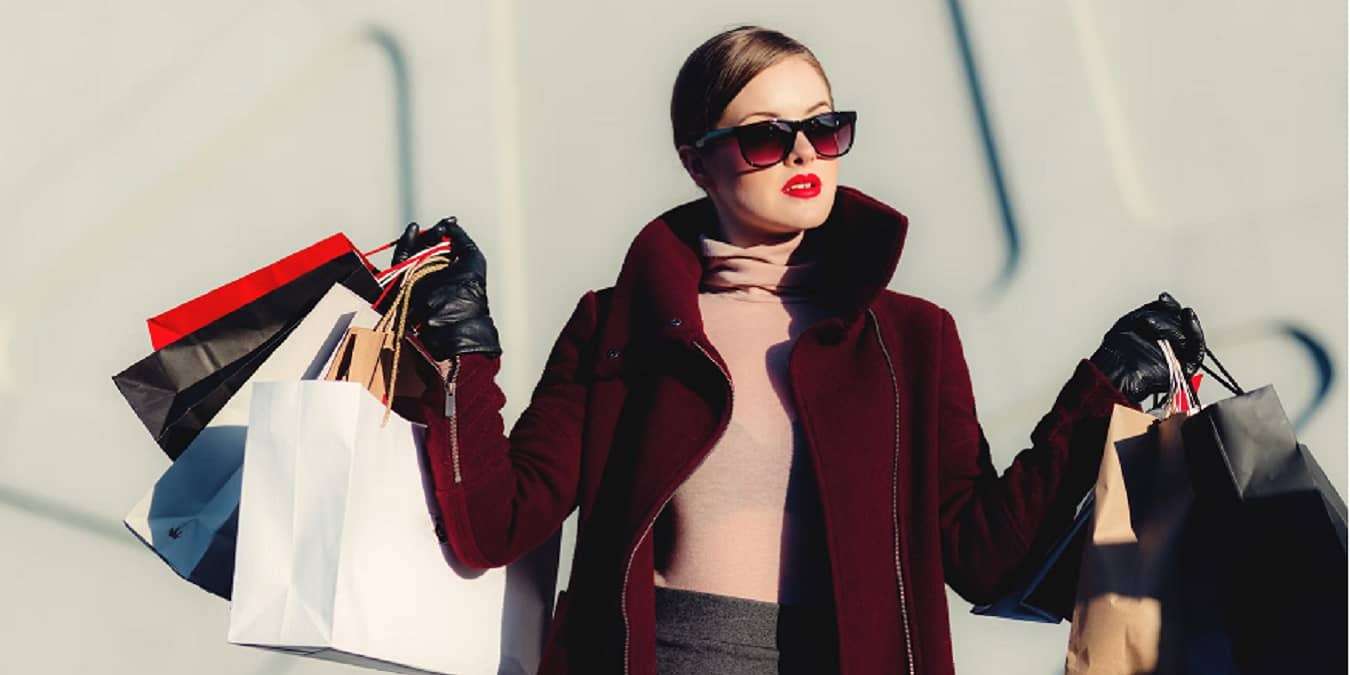 Women's styles and trends change so fast that it's hard to keep up. When you buy clothes, you might not even pay attention to whether it fits into a specific category.
Experimenting with each style can help you determine what looks best on you. Take a look at these styles, and maybe you'll find the trend you want to try next!
1. Bohemian (Boho)
Bohemian (or "boho") style dates back to just after the French Revolution – it actually started as a counterculture rather than an actual term for fashion. Artists during this time became poor, forcing them to wear old and raggedy clothing. People began to embrace this look, and the trend continued into the 19th century.
The hippies revived the trend in the 60s, so they didn't exactly invent the boho style like most people think. The style is most known for loose clothing, along with paisley, floral, or exotic prints. It's also not uncommon to see boho clothes that have mix-matched prints, tassels, and lace accents.
When you want to go boho, pick up a peasant blouse (like the one above), a long and flowing floral dress, or some harem pants.
2. Chic
Chic clothing never goes out of fashion. It's a truly classic look that gives you an air of sophistication and confidence.
To dress chic, you'll need to pick out clothes with a more minimalist look. Think about timeless pieces such as black slacks, black skirts, black dresses, white blouses, and pearl necklaces.
This wardrobe might sound a bit plain, but it's all in how you accessorize. Wear some trendy pumps, a stylish handbag, or some jewelry to spice up your look.
3. Vintage
Many people get mixed up between boho and vintage, but they're not the same. While boho focuses more on the flowery look of the 60s, vintage incorporates all kinds of old-school clothing from the 20s to the 90s.
Vintage fashion is one of the hottest styles right now and it even encourages trendsetters to head to thrift shops to find stylish used clothing.
There's a huge variety of vintage clothes that you can wear – plaid, flannel shirts, flapper dresses, overalls, petticoats, jumpers, bellbottoms, and blazers with shoulder pads all fit into this trend. That means it's time to raid your grandmother's closet!
4. Tomboy
When you want to have a relaxing day, nothing's better than wearing tomboy-style clothing. T-shirts, baggy jeans, denim jackets, flannel shirts, hoodies, and typical sneakers will make you look like a true tomboy.
The graphic t-shirt section and even the men's department contain plenty of clothing options for you to choose from. This style revolves around an eternally relaxed and masculine look.
In case you want to inject some femininity into your outfit, you can do that too, as some women love embracing the girly tomboy type. Instead of wearing baggy clothing, you might wear form-fitting jeans or a tight t-shirt to add that girly touch.
5. Preppy
Preppy clothes make you look neat, clean, and well-put-together. Some preppy outfits give you a nautical or an academic vibe. Pastel colors, stripes, plaid, and navy blue are essentials to pull off this style.
To achieve this look, you have a lot of options – pair a white buttondown with a navy blue blazer and jeans, or even put on white pants with a brightly-colored blouse. Although preppy outfits can pass as business casual clothing, you don't always have to look super formal to be considered preppy.
6. Edgy
Edgy clothing, also known as rock or punk, gives you that rocker chick vibe. If you want to pull off this look, you'll need some punk staples. Black skinny jeans are a must with every edgy outfit, as they match with everything – the more ripped, the better.
Make sure to invest in a black leather jacket and some black combat boots as well. When you're going out for the night, wear a flattering, velvet or silk minidress. This look never fails to make you feel bold and carefree!
7. Grunge
Grunge is sometimes considered a little edgy, but it's not quite the same thing. Just watch a Nirvana or Smashing Pumpkins video and you'll see the grunge look in action. Grab a tee or tank, preferably with some sort of logo or band on it, a flannel shirt, baggy jeans, and some sneakers and you're all set. Low-ride jeans, cargo pants, or even a short flared skirt work with grunge.
It's a comfortable look that's surprisingly easy to pull off. Plus, the classic 90s look is making a comeback at the moment, so it's even easier to find everything you need to embrace the look.
8. Hipster
Want a look that's put together, but says you don't really care? Try hipster. It's a women's style that gets too much undeserved negative flack. This casual look pulls elements from various decades and trends. Vintage clothing, ripped jeans, 90's grunge, jumpsuits, overalls, baggy clothes, and most other comfy items are all game with this trend.
Add in some oversized glasses, a cute beanie, and your favorite boots or sneakers and you're all set. Remember, the idea is to look like you're not trying for any particular trend, while combining multiple trends in one.
9. Athletic/Sporty
Love your gym wear, yoga pants, and running shoes? Then make that your style. The Athletic, or sporty, style trend is a fun, laid back style featuring sweats, leggings, joggers, sneakers, and cute tees and tanks. Add a baggy button up shirt and you're all set for a night out.
If you're wearing sweats and joggers, learn how to wear them right, so you don't look like a bum.
Finding the Right Style
Your style doesn't have to fit perfectly into one category. That's just unrealistic and pretty hard to accomplish. It's perfectly fine to have a style that incorporates several different looks – that makes you all the more unique!
For more style advice, check out our guide on the different types of shorts for women.
Frequently Asked Questions
Should I wait until a trend is popular again?
No. Even if a trend isn't the big thing right now, make it your own. The idea is to embrace the trendy styles that fit your personality. After all, fashion is all about making you feel more confident and showing off the real you.
Can I combine women's styles to create my own?
Absolutely! That's one reason hipster is so popular. It combines elements from numerous trends.
What if I just want a classic, timeless look?
Grab a pair of fitted jeans, not too baggy or tight, and a t-shirt. It's a classic look that never goes out of style.
Image credit: freestocks via Unsplash
Subscribe to our newsletter!
Get the best of ModernRatio delivered right to your inbox!