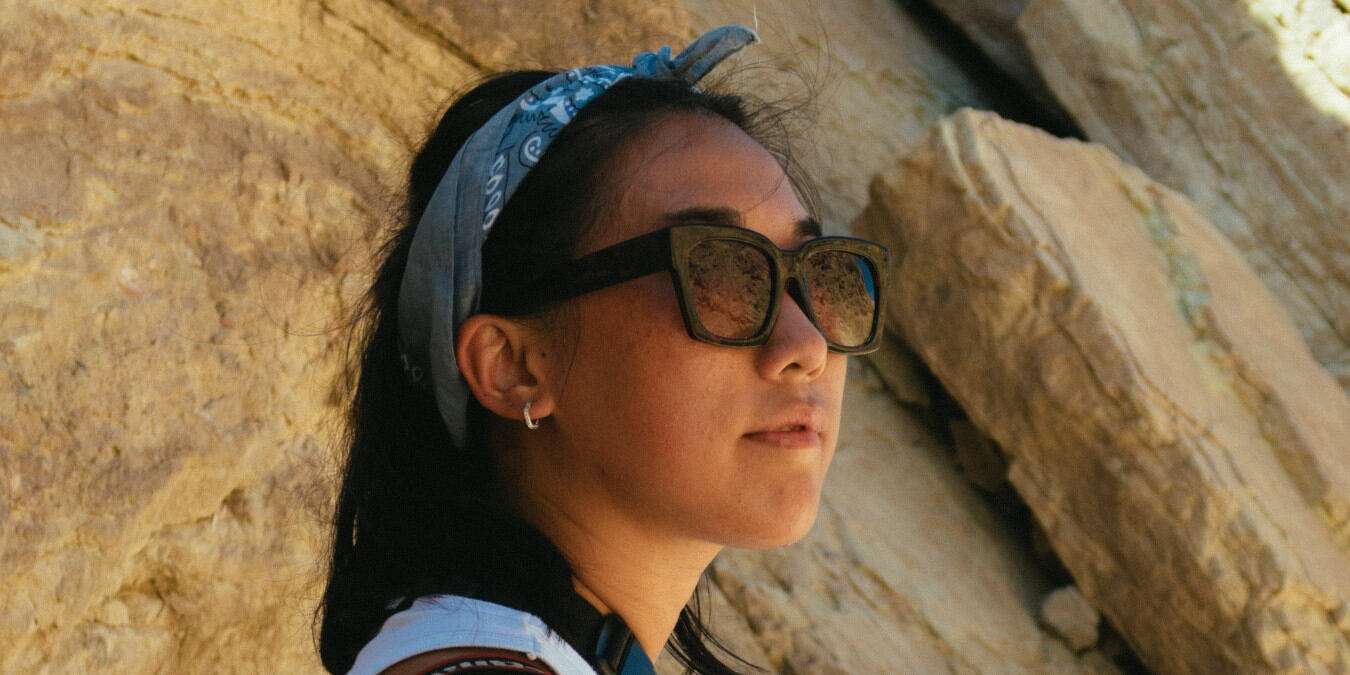 Even with a freshly organized closet, it can be hard to decide what to wear sometimes. However, you can overcome this uncertainty with the right accessories. If you want a single item that can be worn around your neck, head, or waist, look no further than the bandana.
Although this fashion accessory has been around for a long time, not everyone knows how to wear a bandana. Luckily, these 13 trendy options can help you master the versatility of this fun fashion item.
Wearing Bandanas Around The Neck
1. Neck Scarf
A simple neck scarf is the easiest and most popular way to wear a bandana. This works for guys and girls and doesn't require fancy maneuvers.
To wear a bandana as a neck scarf, fold the bandana into a triangle and tie it around your neck, letting the triangle hang down in the front. This adds a stylish touch to your outfit. It also works with bandanas of any size.
2. Side Knot
You can try this side knot necktie if you want to wear a bandana but need a more glamorous option than the classic neck scarf. Simply roll your bandana into one long strand, then tie a knot into it while holding the bandana around your neck. Once it's tied, shift the knot to the side. Who knew a bandana could look so chic?
3. Choker Style
Bandanas make great chokers, too. It works well with dresses with a complimentary neckline or outfits that need a little extra touch. When you tie the bandana to make a choker, you need to make sure you fold the bandana tightly. Also, this method works best with smaller bandanas, so leave the large ones for other options on the list.
4. Front Knot
Similar to the side knot suggestion above, the front knot makes it easy to wear a bandana fashionably. To do this, roll the bandana, place it around your neck, and tie in the middle. You can leave the ends sticking out or try tucking them in, depending on what you want your final look to be.
5. Neckerchief
Ladies and men alike can pull off a simple neckerchief. The concept looks like an ascot tie, giving you an elegant look even with a moderately casual outfit. Much like an ascot tie, the neck scarf gives an elegant but not-so-formal look.
To create the neckerchief look, start by folding your bandana. Then, place the loose ends in front, but make sure one end is longer than the other. Next, fold the long end over the short end, then bring it around the back like you're making a simple knot. Tuck the ends of the bandana into your shirt, and fluff the top tail.
Wearing a Bandana on Your Head or Hair
6. Head Scarf
Head scarves can be stylish, and bandanas are an affordable alternative. This is also a great way to tuck away your hair so you don't have to worry about it. Simply tie the bandana around your head, and knot it under (or over) your hair.
7. Headband
If you are going for a hike or exercising, you can use a bandana to cover your forehead and keep your hair back. This makeshift headband keeps out sweat but also looks quite stylish. Roll the bandana into a strip to make a headband with your bandana, then tie it around your head.
The headband is another look that works for men and women, and the type of bandana you use can make your look more formal or casual.
8. Front Bow
If you like the headband idea, the front bow is a great iteration of this look. The only difference? Instead of tucking the knot under your hair or on the backside of your head, you tie it in a bow on the top front. It's a great way to look cute on the beach or at a picnic.
9. Ponytail Tie
If you want to add a pop of color to your hair, you can fold a bandana into a thin strip and tie it around your ponytail or bun. Once you tie it, you can either let the ends hang long or wrap the bandana multiple times to hide them.
Other Ways to Wear a Bandana
10. Bandana Belt
Believe it or not, bandanas make great belts. They can add color to an otherwise boring outfit and are easier to remove than some belts. All you have to do is run the material through your belt loops, then tie the ends together in a simple knot. Easy peasy!
11. Bandana Top
The concept of wearing bandanas and scarves as tops was popular back in the early 2000s. Luckily, it's making a comeback and the perfect way to wear your favorite bandanas all summer!
To achieve this look, fold a bandana into a triangle and tie it around your chest, creating a makeshift crop top. Remember that you'll likely need a fairly large bandana based on your physique. However, the right option can look cute and keep you cool.
12. Bandana Bracelet
Looking for a way to add just a bit of color to your outfit but don't want anything in your hair or around your neck? You can take your favorite bandana and wear it as a bracelet.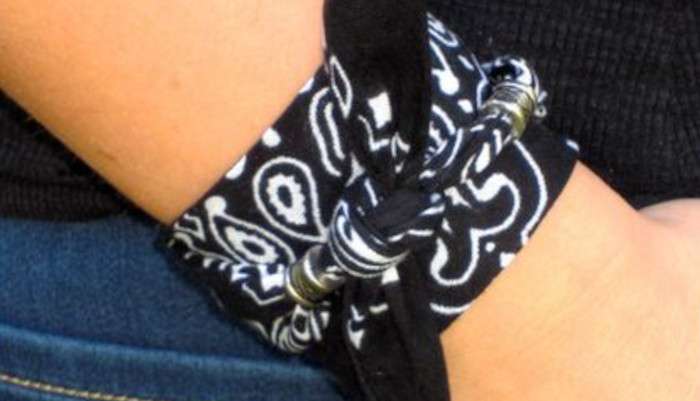 To do this, fold the bandana into a thin strip. Then, tie it around your wrist in any way you think looks best.
13. Bandana Handbag Accessory
Purses and handbags are accessories, but sometimes even they can use something extra. In this case, you can tie the bandana around the handle of your bag for a colorful accent.
Mix and Match Bandanas With Other Accessories
Bandanas have existed for decades, and there will always be a place for these items as an addition to your wardrobe. However, these are just one of many accessories to enhance an outfit.
If you like bandanas, you may also want to learn to accessorize with scarves. Or, if you'd rather have a classic staple, consider a vintage-style watch. Whatever you do, make sure you find ways to express yourself through the clothes you wear because it's more fun that way!
Image credit: Pexels
Subscribe to our newsletter!
Get the best of ModernRatio delivered right to your inbox!