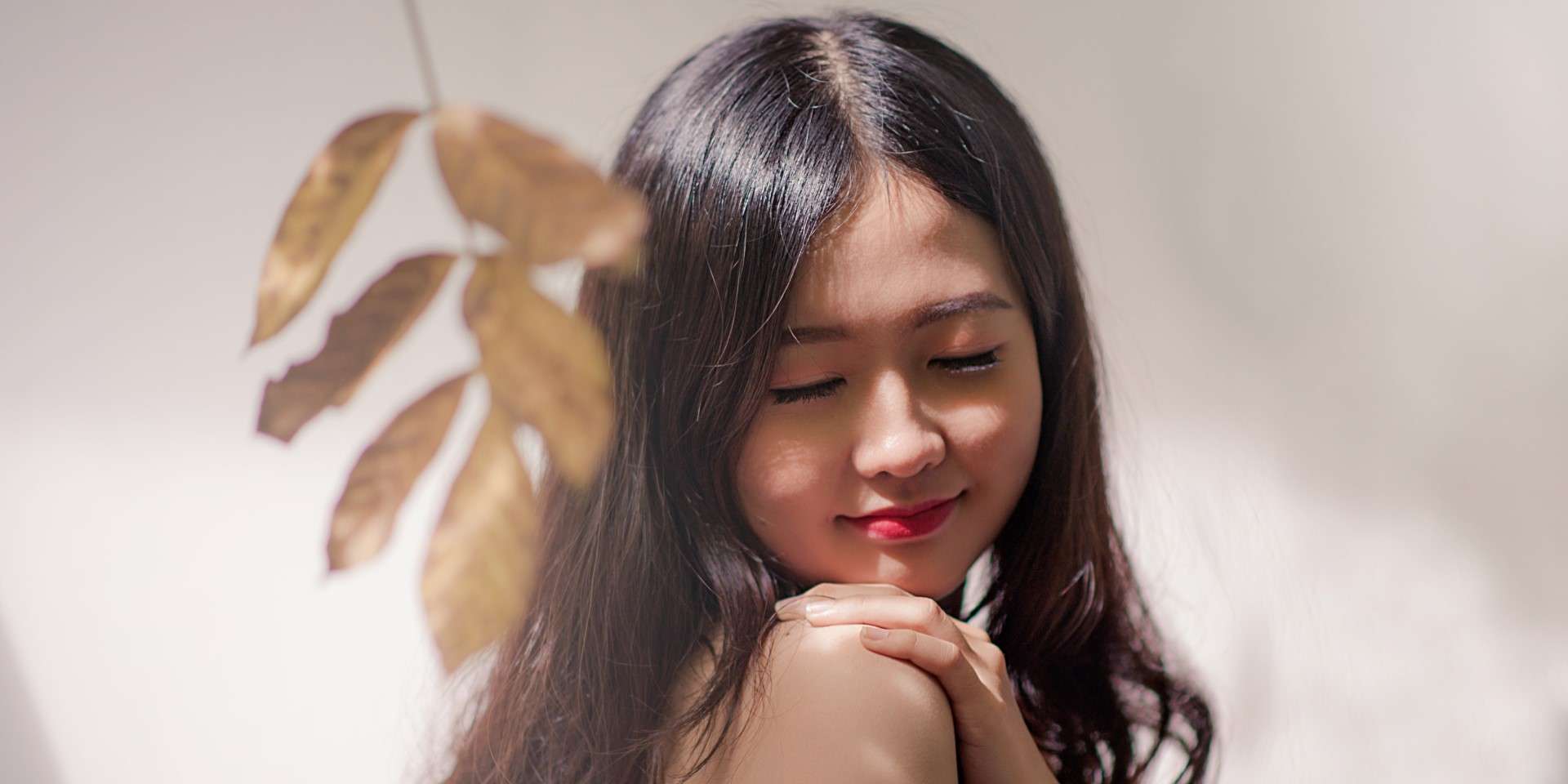 Korean beauty has been in the spotlight for a while now, as it touts amazing skin benefits. The Westerners adopting this famous multi-step routine notice more radiant and smooth skin after trying it just a few times.
Although some of us have just discovered this trend, a large population of Koreans has been using this routine for many years, and such a heavy cultural emphasis on skincare gives Koreans unprecedented access to some of the most innovative beauty products in the world.
You can now find Korean beauty products on the shelves of Sephora, Ulta, and even CVS. This 10-step Korean beauty routine encompasses all aspects of skincare, and allows you to pick and choose which steps you want to include in your own. Here's a rundown of how to perform each step, and which products you should use.
1. Oil Cleanser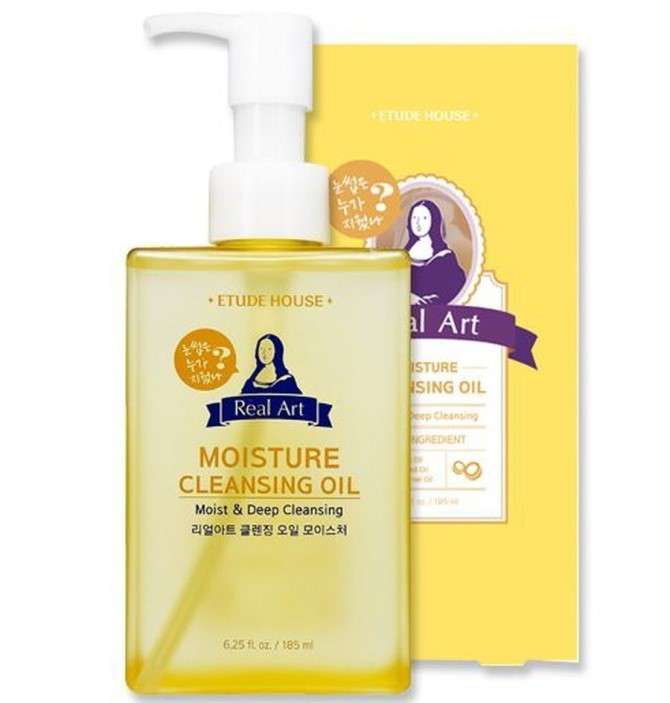 Slathering oil on your face might seem counterintuitive, but it's exactly the opposite. Oil cleanser acts like a magnet, grabbing all of the impurities, makeup, sunscreen, and dirt out of your skin. Slowly massage your skin with the oil every morning and night. Don't forget to rinse afterward!
Etude House's Real Art Cleansing Oil uses coconut oil to clean your skin and moisturize it at the same time.
2. Foam Cleanser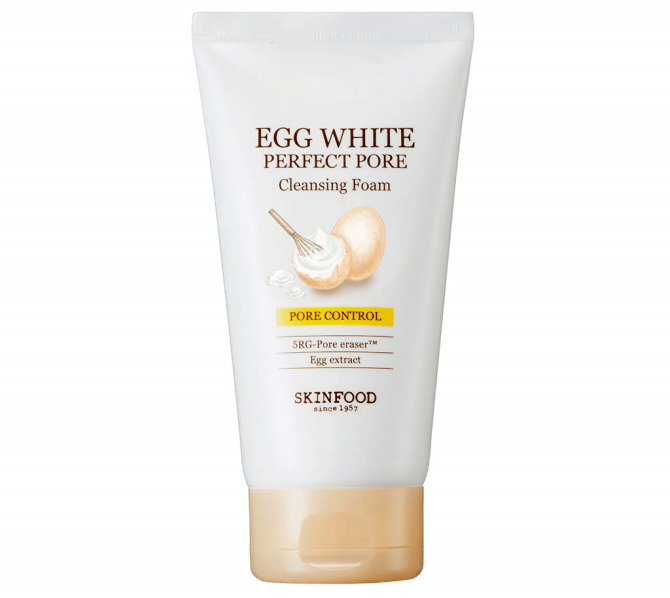 Korean skincare involves a thorough double cleanse with both an oil and foam cleanser. The foam cleanser helps clean up anything that the oil cleanser missed, resulting in a much deeper clean. Simply apply the foam cleanser in the morning and at night.
Skinfood's Egg White Perfect Pore Cleanser utilizes the benefits of egg yolk, hot spring water, and albumin to help you clean your face and achieve a poreless look.
3. Exfoliator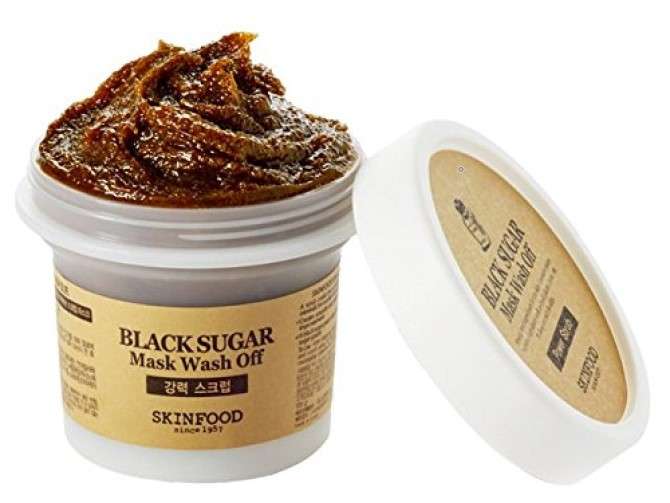 Exfoliators remove the dead skin cells from your face, making your skin feel silky smooth. Most exfoliators have a gritty texture that cleans your pores. It's best to exfoliate once or twice a week, paying the most attention your problem areas.
Skinfood's Black Sugar Mask contains tiny granules of black sugar to give your skin the nutrients it needs, while also getting rid of blackheads.
4. Toner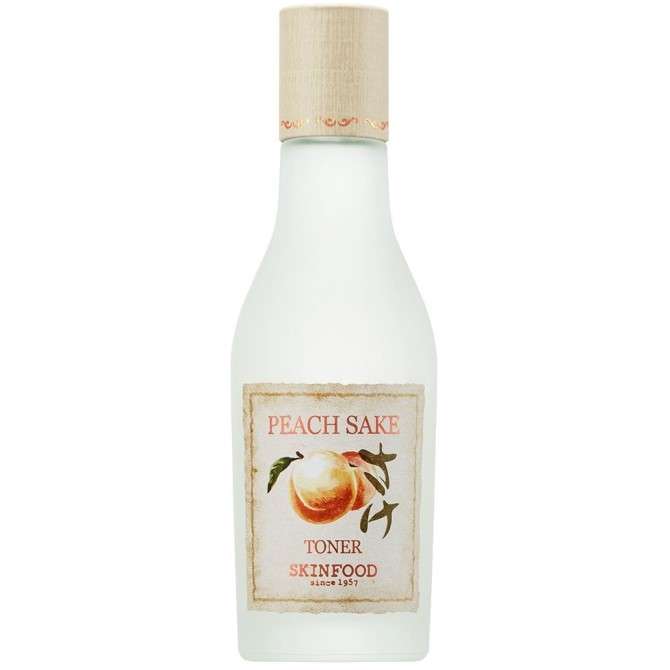 Toner gets your skin ready for the next steps in the routine. More specifically, it allows your skin to better absorb moisture, and also balances your skin's pH. You can either pour some toner on a cotton pad and dab it on your face, or you can choose to pat it into your skin using your hands. Your skin should soak the toner right up!
Skin Food's Peach Sake Toner contains sake, as well as peach extract. These ingredients shrink your pores and prevent oily skin.
5. Essence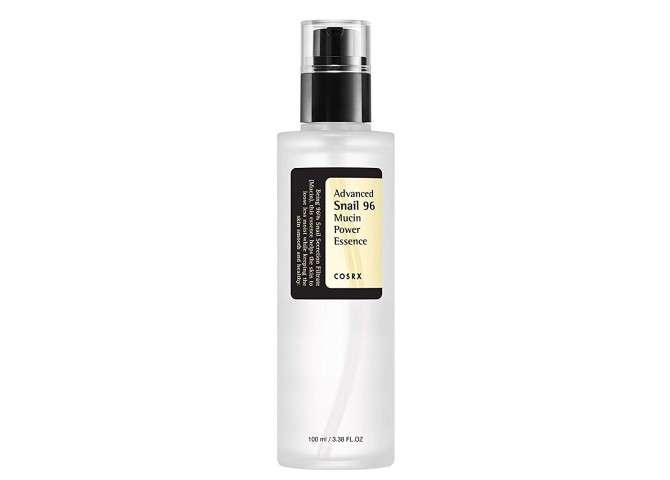 To give your skin a more youthful appearance, never skip the essence step. Essence sounds like a magical serum, and it sort of works like one too. Not only does essence brighten your skin, but it also helps your skin cells regenerate faster. Pour a small amount of essence into your hands, and softly pat it on your face.
Don't get too grossed out by the snail slime in COSRX's Advanced Snail 96 Power Essence, as it can help save your skin from damage and dehydration.
6. Ampoule or Serum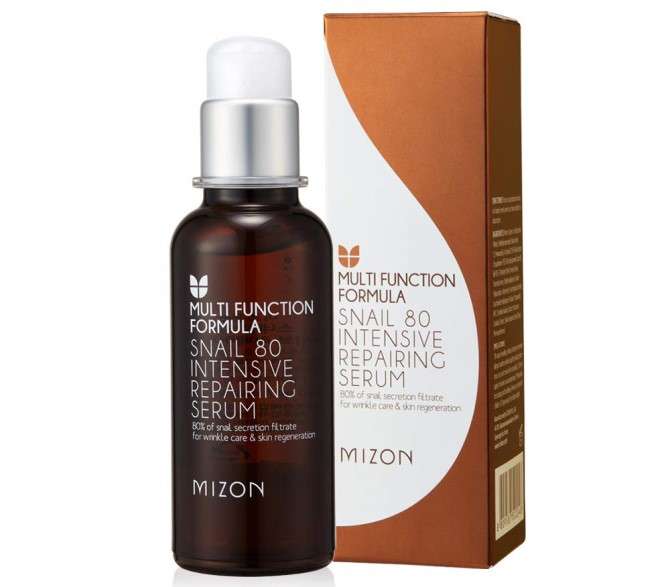 Before you choose an ampoule or serum, you have to pinpoint your skin's biggest problems. If you want to make your wrinkles disappear, moisturize your dry skin, or get rid of facial redness, you can always find a specific product to treat these needs. Since ampoules and serums usually come with an eyedropper, you'll only need a few drops for your entire face.
Mizon Snail 80 Intensive Repairing Serum also contains some snail slime, but it promises to plump your skin.
7. Face Mask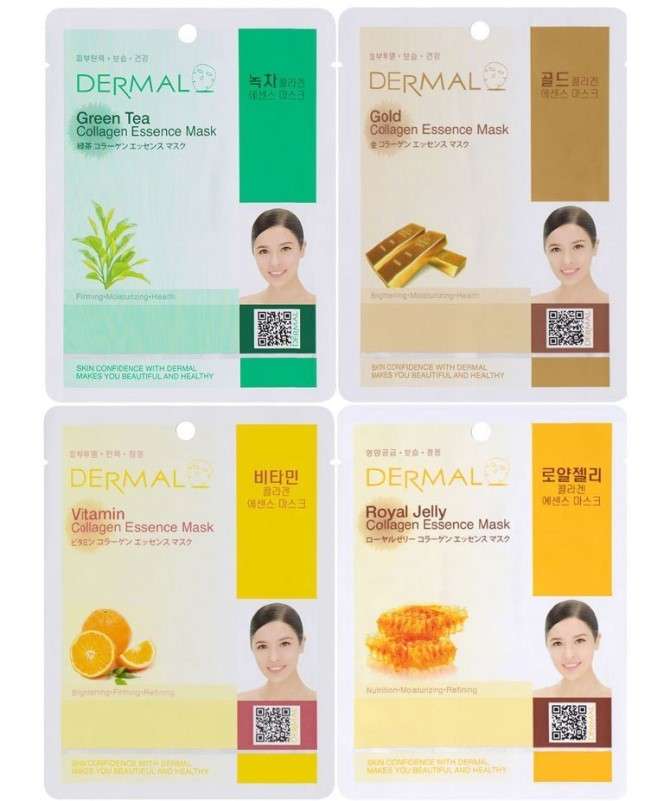 After all of those steps, you can finally relax with a sheet mask. Like serums and ampoules, sheet masks serve different purposes for different skin imperfections. While they all moisturize your skin, some focus on skin firming, others have anti-aging properties, and some even promise to lighten your skin. Slap the mask on for about 15 minutes, and your skin will feel and look beautiful.
The Dermal College Essence Face Mask Pack contains a variety of different face masks for you to choose from.
8. Eye Cream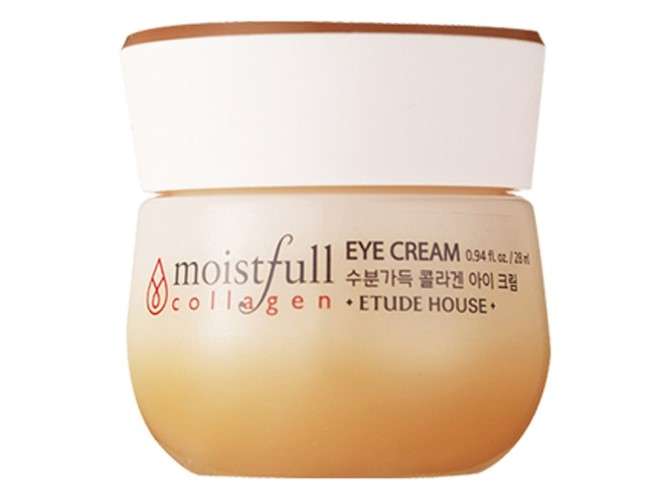 Want to avoid getting crows feet? You'll need to use some eye cream. Not only does eye cream prevent wrinkles, but it also gets rid of unsightly eye bags and dark circles. Delicately dab some moisturizer to get the results you want.
Moisturize the skin around your eyes with Etude House's Moistfull Collagen Eye Cream. It contains gentle ingredients to keep the skin around your eyes looking young.
9. Moisturizer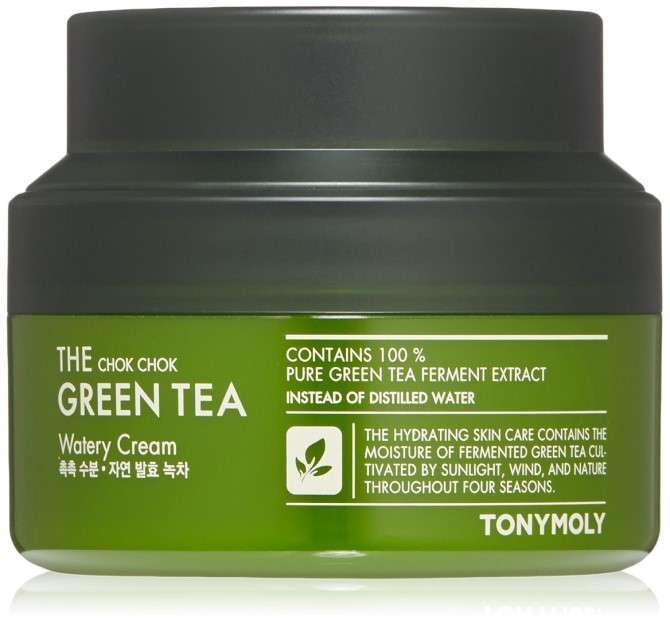 You probably already know what moisturizer does—it gives your skin the hydration it needs, while ironing out any fine lines. Pat moisturizer into your skin, and make sure not to rub it in too harshly. Dragging your skin when applying any skincare product can cause wrinkles.
Tonymoly's Chok Chok Green Tea Watery Cream contains green tea extract, lemon seed oil, and rosewood oil moisturize and soothe your skin.
10. Sunscreen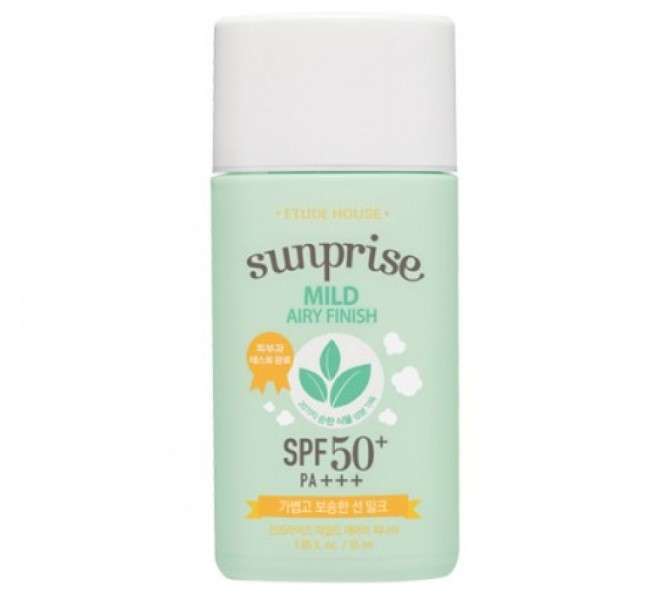 As much as you might like getting a tan for the summer, getting too much sunshine can age your skin and cause unwanted wrinkles. It's important to wear sunscreen to prevent sun spots, skin damage, and skin cancer. You should wear sunscreen at all times, even on cloudy days and in the winter.
Etude House Sunprise Mild Airy Finish Sun Milk contains SPF 50 sunscreen, and won't leave your skin feeling greasy.
Are You Glowing Yet?
Your skin will thank you once you start using the 10-step Korean skincare routine. Try to perform this routine every day for the best results. That way, you'll be one step closer to smooth, bright, and beautiful skin.
While you're updating your beauty routine, check out the best budget makeup brands for high-quality (but cheap) beauty products.
Subscribe to our newsletter!
Get the best of ModernRatio delivered right to your inbox!