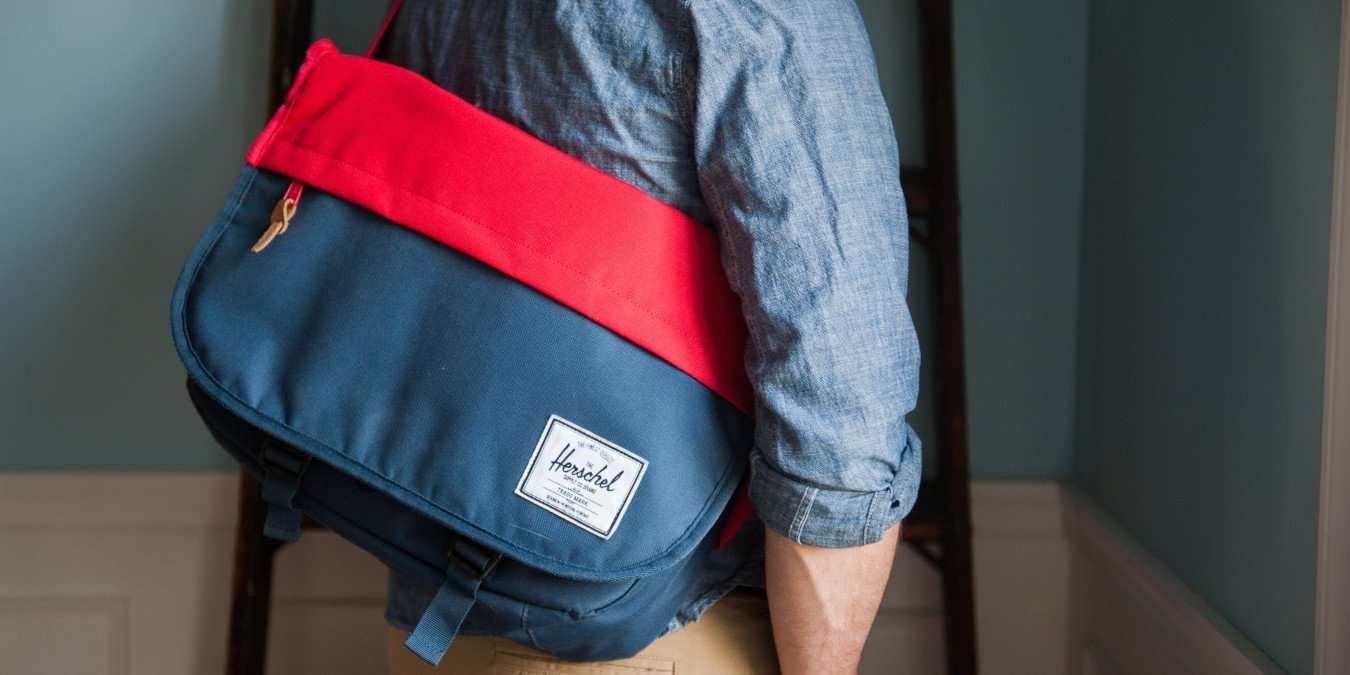 In the fast-paced world of contemporary men's fashion, one accessory has stood the test of time and maintained its timeless appeal: the messenger bag. These iconic bags have evolved into a symbol of sophistication and elegance for the modern man. They're one of the numerous essential items every man needs in his wardrobe.
Whether you're a seasoned professional navigating the bustling city streets or a trend-conscious individual looking to elevate your style game, these well-chosen messenger bags for men can be the defining touch to complete your ensemble.
1. Best Overall: Chrome Citizen Messenger Bag
Price: $150
The Chrome Citizen Messenger Bag is by far one of the most popular messenger bags for men. Its simplistic, yet durable design makes it a great option for anyone who needs a bag that will stand up during travel but still look stylish. It is made from military-grade nylon, features an easy-release buckle, and includes a pocket for a laptop up to 15 inches. You can also choose from eight different color options, meaning you can pick the one that best matches your personal aesthetic.
2. Best Leather Bag: VELEZ Leather Messenger Bag
Price: $250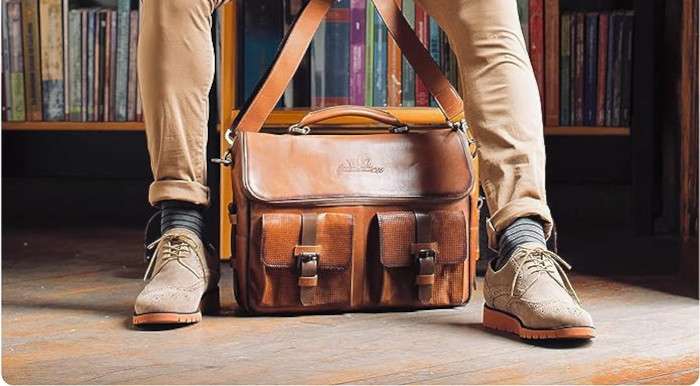 The Velez Full Grain Leather Messenger Bag provides a vintage look and multifunctional design to provide an incredible-looking bag that works for any purpose. It is handmade by Colombian craftsmen from the highest quality leather. However, the adjustable strap, trolley sleeve, and variety of pockets make this bag practical for everyday life. It's more expensive than other men's messenger bags on this list, but you are paying for quality.
3. Best Rugged Messenger: Filson Dryden
Price: $195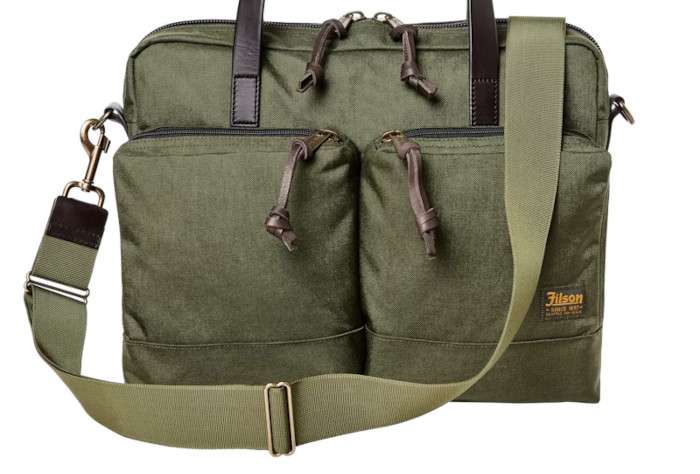 Not all men like leather or trendy options, they want something rugged and tough. Luckily, the Filson Dryden Briefcase fits that criteria while still looking stylish. The abrasion-resistant, water-repellent nylon is extra durable, and the variety of interior pockets helps you keep everything organized. It's the perfect commuter bag for men who want to feel manly.
4. Best Waterproof Option: Mission Workshop Monty
Price: $220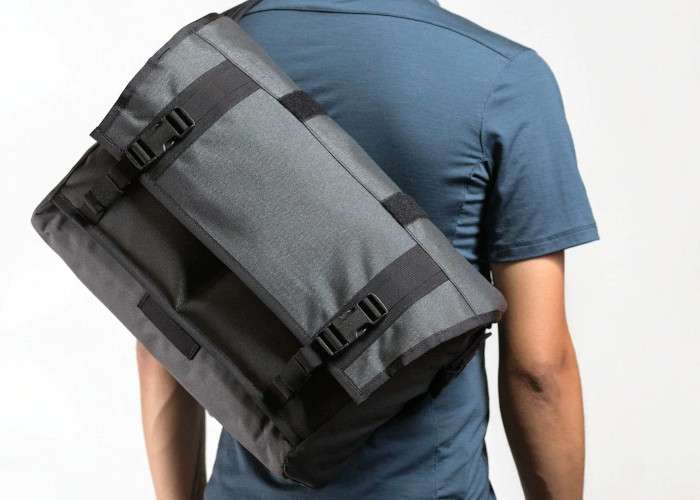 Mission Workshop's The Monty combines a sleek design with utilitarian construction to provide one of the best messenger bags for men who need a waterproof option for rainy days. The shoulder padding provides maximum comfort for commutes of any duration, while its design keeps it from looking overstuffed even when it is. Best of all, the numerous storage compartments make it easy to tuck away everything you could possibly want to carry at any time.
5. Best For Creators: Peak Design Everyday Sling
Price: $160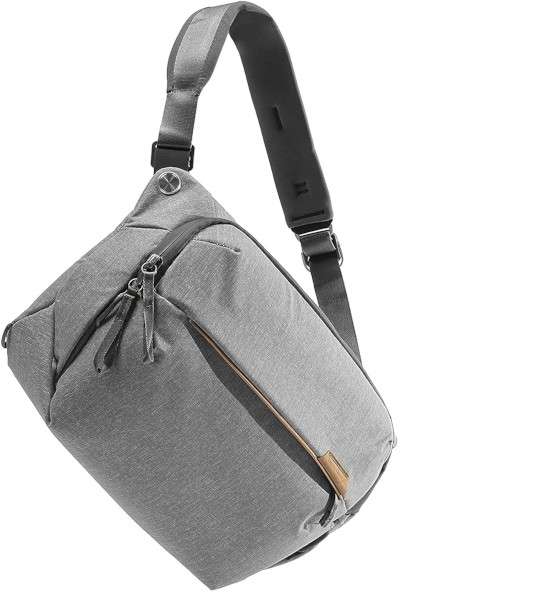 The Peak Design Everyday Sling is designed with versatility so creative types can carry what they need anytime. It includes two flex-fold dividers for camera lenses and other photo or video accessories, a spot for a tablet or 13″ MacBook, and zipper pockets on the interior and exterior for other items. It also includes nylon straps to attach additional items to the bag if needed.
6. Best for Travel: Bellroy Tokyo Work Bag
Price: $189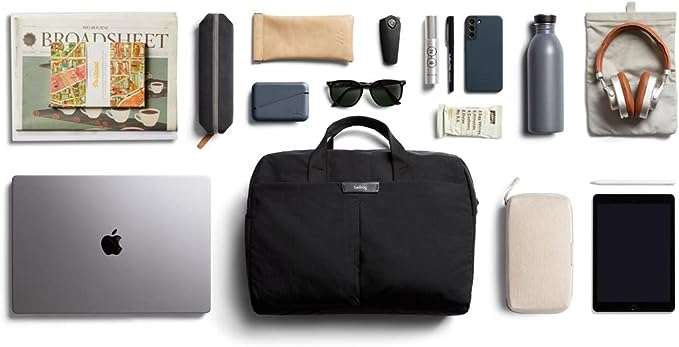 At first glance, the Bellroy Tokyo Work Bag looks like virtually every other men's messenger bag on the market. However, the bag's interior makes it the perfect fit for travelers and those who don't know how to pack lightly. It contains many dividers and pockets so you can pack everything you need and store it safely, including a laptop up to 16 inches. Also, as a further benefit to travelers, the bag includes a luggage strap to slide it onto a rolling suitcase handle.
7. Best Gym Bag: The North Face Base Camp Voyager
Price: $79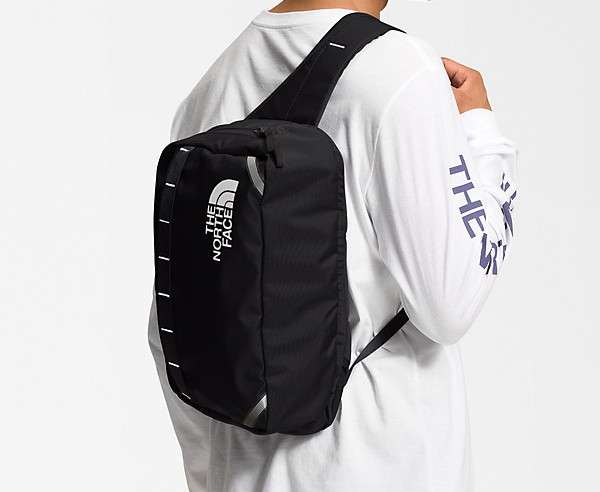 If you're looking for a messenger-style bag that doubles as a sling for the gym, check out The North Face's Base Camp Voyager Sling. Even though it looks compact, this bag has more than enough room for your sneakers, blender bottle, shorts, and laptop. The shoulder strap features a cell phone pocket, and the small external zipper pocket is perfect for your earbuds or other small items. It will fit in your locker at the gym, but won't weigh you down on the go.
8. Best Affordable Bag: Timbuk2 Classic Messenger
Price: $79 – $99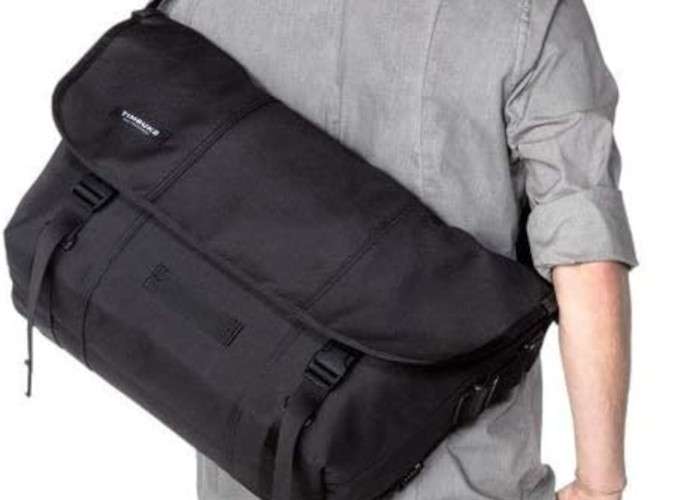 For those wanting a stylish men's messenger bag but don't want to shell out over $100, the Timbuk2 Classic Messenger Bag is an outstanding choice. You won't lose out on quality since this bag is constructed from highly-durable, water-resistant materials. The interior is fairly spacious, so you can easily fit a laptop and several other items. Also, since the canvas is made from recycled polyester, it's an eco-friendly option for environmentally-conscious guys. Price ranges online vary based on the color option you choose, but it still won't break the bank.
Messenger Bags: One Piece of the Style Game
These stylish messenger bags for men can elevate any wardrobe. However, you need to have several items in play before you can truly look your very best. In addition to buying a new bag, you will want to consider losing any items stylish guys shouldn't wear and fill your closet with components of a minimalist wardrobe.
Image credit: Unsplash
Subscribe to our newsletter!
Get the best of ModernRatio delivered right to your inbox!