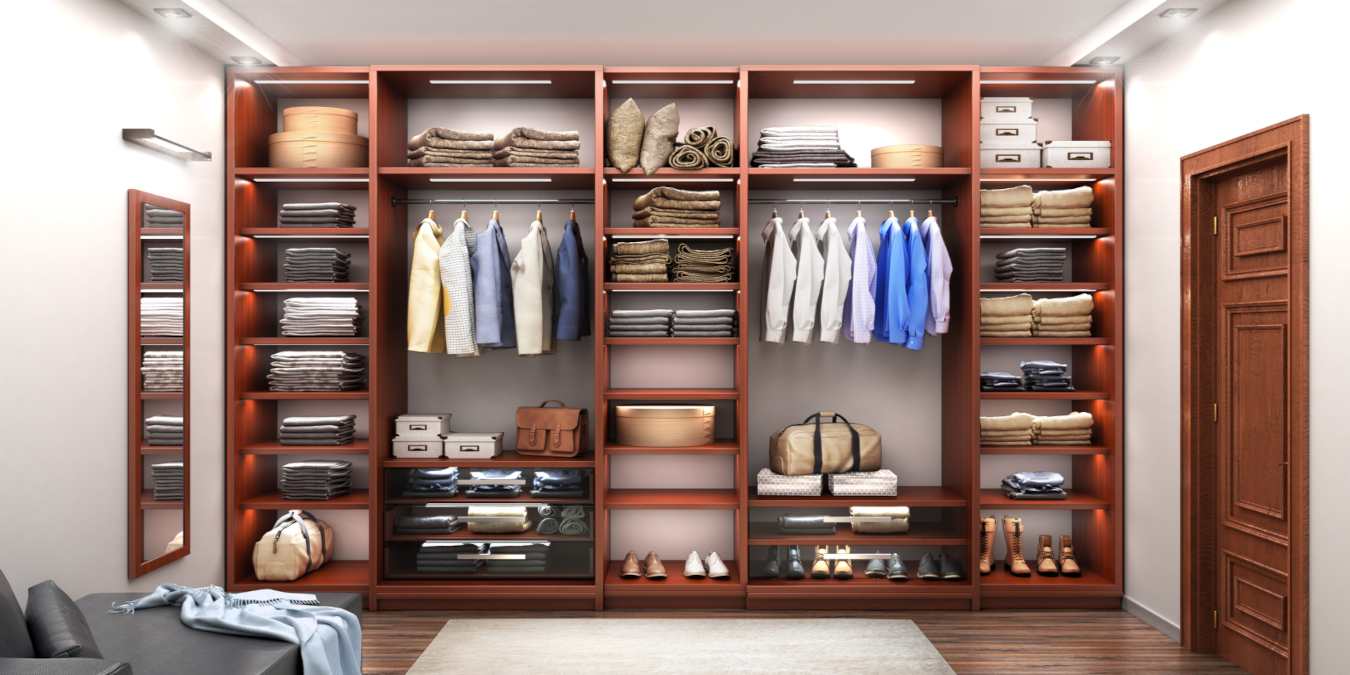 Clothing is expensive. Yeah, you already knew that, but if you're frugal at heart, the process of upgrading your sense of style can be extremely frustrating, and even painful to your bank balance – especially if you don't have a well-paying job.
If you're just starting off on your style journey, you should abstain from buying thousands of dollars worth of clothing that you may no longer be wearing in a year or two. It is better to start with the basics, establish a foundation, and build on top of it in a slow but intentional way.
Don't have much money to spend? Start with these affordable clothing brands for men.
1. Casual Sneakers
For day-to-day activities, eating out at restaurants, hanging out with friends, running errands. Don't confuse casual sneakers with athletic sneakers; these are the kind of sneakers you wouldn't want to play sports in. They're comfortable, stylish, and versatile enough to dress your outfit up or down depending on the situation.
I highly recommend a pair of navy Vans Authentic or white Chuck Taylors. Don't like either of those options? Check out our list of stylish and timeless sneakers under $100.
2. Stylish Boots
Boots are a little more formal than sneakers, but can be perfectly casual as long as you get the right type. Stay away from polished dress boots and stick to workman-style boots that are meant to get banged up and dirty. My preferred options are leather desert boots (also known as chukka boots) for warm weather and leather moc-toe boots for cold weather.
Clarks Original Desert Boots are the perfect gateway shoe for men who have worn sneakers all their lives. For more options, check out our list of recommended men's boots styles.
3. Dress Shoes
You may not wear these often, but it's important to have them for the occasional weddings, funerals, and formal business events. Rather than getting them in black, however, we recommend going for walnut or chestnut – a color that's more versatile than black and perfectly acceptable in pretty much all circumstances in which you'd wear black dress shoes anyway. Walnut or chestnut dress shoes also go great with navy suits, which is another essential we cover below.
4. Non-Athletic Socks
White athletic socks are fine for athletic activities. For everything else, you'll want either casual calf-high socks (to wear with casual sneakers and boots) or calf-high socks in navy or black (to wear with formal attire like suits). You may think your socks are hidden, but they peek out more often than expected, and when they do, non-athletic socks will show that you are a grown-up who knows how to dress.
5. Dark Jeans
Next to casual sneakers, there's no other item in a man's wardrobe more versatile than a pair of clean, dark jeans with no fades or patterns. And not just any shade of navy, but really dark navy – maybe even charcoal, if you can find them. But not black! A pair of dark jeans can be worn casually and semi-formally. All you have to do is dress them down with sneakers or dress them up with boots or dress shoes.
Learn more about proper fit for jeans in our Levi's jeans guide.
6. Chinos
Chinos are versatile like jeans, but in a more formal way. You'll want a pair that's dark beige or tan. Why not navy chinos? They're fine to have, but when you have such a limited wardrobe at the start of your style journey, you want to maximize your outfit options. Navy chinos serve the same purpose as dark jeans, whereas tan chinos open up your outfit possibilities. Remember, it's not an either-or here. Both jeans and chinos are essential items every man needs in his wardrobe.
7. Plain Brown Belt
Whether you tuck in your shirt or not, a well-fitted belt is essential – not for keeping your pants up, but simply to be there as visual interest. Indeed, if your pants are fitted properly, they'll stay on even without a belt. The belt is there to provide a visual line between shirt and pants (when the shirt is tucked) and to peek out and show you know how to dress well (when the shirt isn't tucked).
Why a plain brown belt? Because dark brown matches well with other earthen colors like navy, olive, tan, etc. That makes it the most versatile option. The plainness is important because you don't want the belt to distract from your outfit; it's there as a supporting character. Plus, keeping it plain lets you wear it both casually and semi-formally.
8. Button-Up Shirts
Even if you're 100% a t-shirt-only guy, you'll still want a plain white button-up shirt to wear with your suit during those rare-but-inevitable formal occasions. Otherwise, it's smart to have a few casual button-up shirts in your wardrobe for the fall, winter, and spring seasons. See our guide to learn more about button-up shirt patterns and which ones you should wear.
9. Undershirts
Any time you wear a button-up shirt, you'll want to protect it with an undershirt. Why? Because it'll absorb most of your sweat and allow you to wear your button-up shirts multiple times per wash, thus minimizing laundry wear-and-tear, preserving their colors, and extending their lifespans. Just make sure you wear a v-neck undershirt so the collar doesn't peek out from under your shirt.
10. T-Shirts
Some days, you just want to wear something easy and simple. As one of the most essential items every man needs in his wardrobe, T-shirts are perfectly fine in an adult man's wardrobe, as long as you know what makes a T-shirt look good. Fit is king! Learn more about choosing between v-necks or crew necks for t-shirts and how to wear a graphic t-shirt like an adult.
11. Polo Shirt
When you need something dressy, but not formal, polo shirts are perfect. They also work great for casual wear. Pair these with your jeans or chinos for almost any occasion. Plus, they come in a variety of colors and patterns, so they fit any style. Try to skip shiny or ultra-thin golf-style polos. They're harder to pair and don't always look great for everyday wear.
12. Henley
Much like a polo, a henley shirt is stylish and works for a variety of occasions. In colder climates, they also serve as a warm base layer under a sweater. For fall and winter, a henley is one of the most essential items every man needs in his wardrobe. They usually come in solid or two-tone colors. Get a nice casual, yet sophisticated look that looks great with a nice pair of dark jeans and casual sneakers or boots.
13. Sweaters
A "sweater" can mean anything from a wool-knit sweater all the way to a hooded sweatshirt. It all comes down to your sense of style. What's important here is that you have at least one sweater on hand to keep you warm during those transitional months when it's too cold for a lone shirt but still too warm to wear a proper jacket or coat.
Want to wear a hooded sweatshirt? Check out these stylish hoodies for men.
14. Jacket and/or Coat
If you live somewhere that never gets cold, feel free to skip this one. Otherwise, a versatile jacket will serve you well for six out of every twelve months, and a nice coat will keep you stylish yet comfortable during the winter blitz. Common options include peacoats, duffle coats, bomber jackets, down jackets, down parkas, and more. Stick to earthen colors and you'll be able to wear them on top of pretty much any outfit.
15. Blazer
When you need to quickly dress up an outfit without wearing a full suit, a blazer is the perfect choice. Put one over a well-fit button-up shirt, under shirts, and even well-fit long-sleeved t-shirts to go from casual to more formal instantly. Blazers work well with jeans and chinos. Ideally, stick with more earth-tone colors since they match most everything. Blazers also work well to keep you warmer in the winter, while looking extra stylish.
16. Navy or Charcoal Suit
Black suits are surprisingly not versatile, so skip them. What you want is a navy suit, which is most versatile, or a charcoal suit, which is slightly more formal and only slightly less versatile. Navy suits and charcoal suits can be worn to weddings, funerals, business meetings, and more. Go for wool if you think you'll mainly be wearing it in the colder months, otherwise cotton for maximum versatility. I only wear my suit once or twice a year, but it's nice to know I have it in case I need it.
Frequently Asked Questions
What are the best colors for my wardrobe?
For the most essential items every man needs in his wardrobe, stick with more neutral colors. Navy, beige, brown, tan, burgundy, olive, and gray work well. Of course, adding a little pop of color to your shirts is a nice touch.
How can I make my clothes last longer?
Now that you've put together the perfect essential wardrobe for men, make sure it lasts as long as possible. Use these washing and drying tips to keep your clothes looking new for longer.
Image credit: PMen's wardrobe room by DepositPhotos