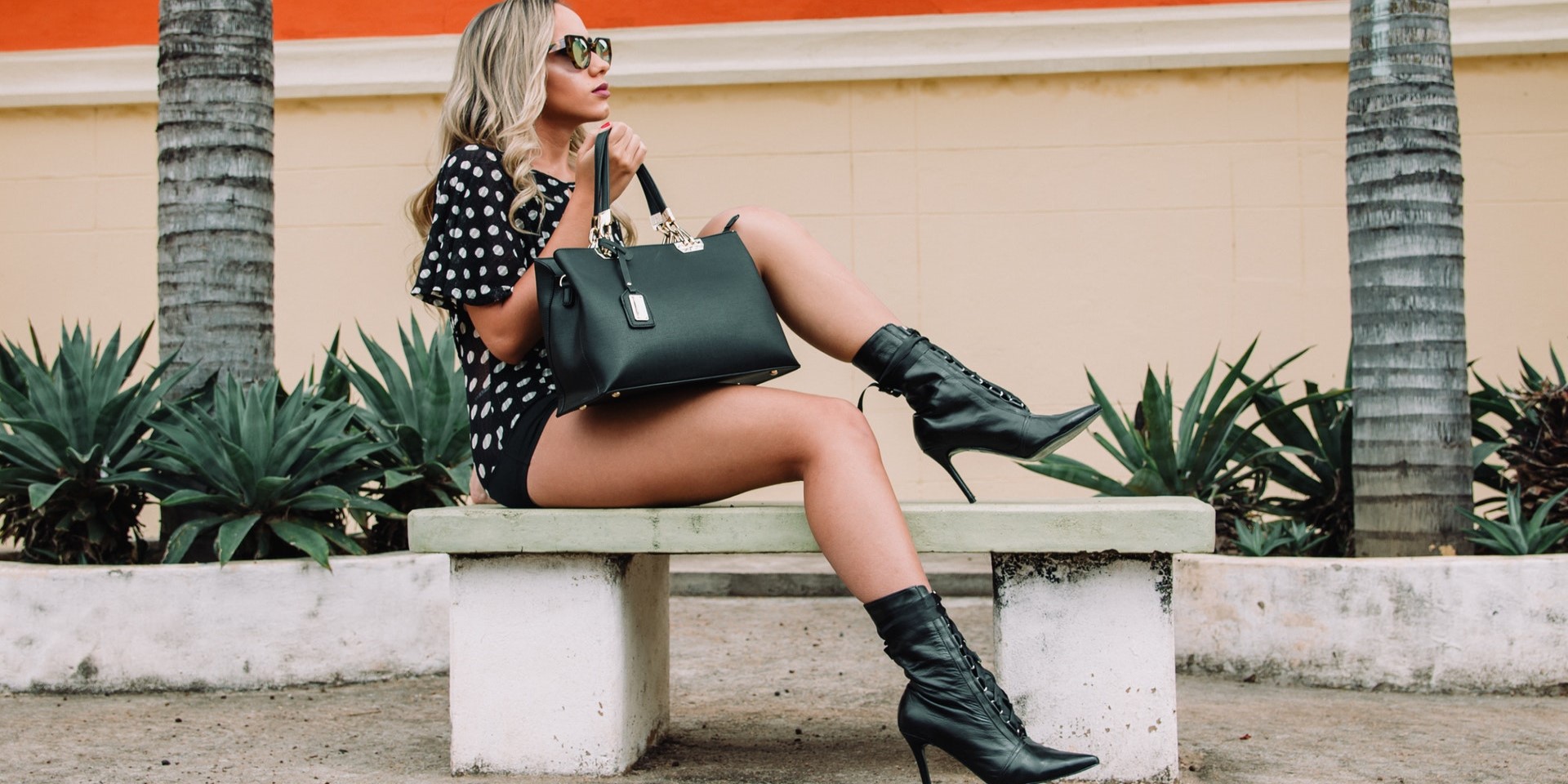 Trends in fashion can stick around for a while, or vanish within one season. When designers flaunt their latest creations on the runways of New York, Paris, London, Milan, these designs no doubt influence the trends to come.
Now that winter's coming to a close, it's time to start thinking about the biggest trends of spring 2020. Keep an eye out for these runway-inspired trends that you should add to your spring wardrobe.
1. Flared Jeans
Say goodbye skinny jeans, and hello to flared denim. Loose-fitting jeans are making a huge comeback whether you like it or not. Try out mom jeans, bootcut jeans, and flared jeans to stay on top of the trends. As much as you might feel repulsed by all the extra fabric around your legs, bootcut and flared jeans still pair well with both everyday and business casual outfits.
2. Polka Dots
Polka dots are no longer a print of the past. You'll soon see the spotted look popping up all over your favorite brand's dresses, blouses, skirts, and even trousers. For colder spring days, try pairing a black and white polka dot dress and a white knit cardigan.
3. Victorian-Style Tops
Victorian blouses will remind you of the trends from 200 years in the past. This style still proves itself worthy of making a statement on this century's runways. Victorian-style blouses typically include lace, ruffles, and have a high neckline. Although the most classic color is white, you'll often see blouses and dresses with floral prints and vibrant colors.
4. Puffy Sleeves
Puffy sleeves give off a royal vibe. These elegant sleeves can instantly spice up a plain dress or blouse. Wear a sultry blouse with puffy sleeves to wear while going out, or don a puffy-sleeved midi dress for more formal events.
5. Ruffles
2020's modern take on ruffles offers an airy and carefree look. It's best to keep it simple when wearing ruffles—dramatic ruffles are a statement on its own.
6. Shirtdresses
A shirtdress is a chic combination of a button-up shirt and a dress. If the shirtdress doesn't come with its own tie belt, it's best to wear one with it—that way, it'll define your waist. Shirtdresses can look great with a pair of casual canvas sneakers, but you can easily dress them up by wearing heels or sandals.
7. Leather
Just about everyone has a black leather jacket, but what about a leather top or dress? Spring 2020 ushers in an era of colorful leather in the form of blouses, dresses, and pants. You'll soon find mahogany, jade, cream, pink, and even mustard yellow leather hitting your favorite retailer.
8. Vintage Prints
Busy prints reminiscent of the 60s and 70s covering tops, dresses, and are set to be super popular this season. These fun, retro patterns come in the form of abstract, floral, or even tie-dye prints.
9. Bra Tops
Bra tops take crop tops to a new level—they resemble a mix between a shirt and a bra. While you'll probably have to save these skin-baring tops until late spring and summer, having one or two on hand can prepare you for warmer days.
10. Bermuda Shorts
Like flared jeans, Bermuda shorts are another surprising trend that has made a comeback. You might wish that Bermuda shorts stayed in the early 2000s where they belong, but they might be here to stay. Knee-length shorts recently dominated the runway, with models rocking the resurrected trend with dressy blazers.
Which Spring Trends Will You Adopt?
We know—all of these new trends are a lot to take in. Fortunately, you might have some trendy pieces laying around (like Bermuda shorts and flared jeans), that you can feel comfortable busting out again.
In addition to all of these trends, midi skirts are still going strong. If you're not sure how to wear these skirts, check out how you can wear a midi skirt with confidence.
Subscribe to our newsletter!
Get the best of ModernRatio delivered right to your inbox!