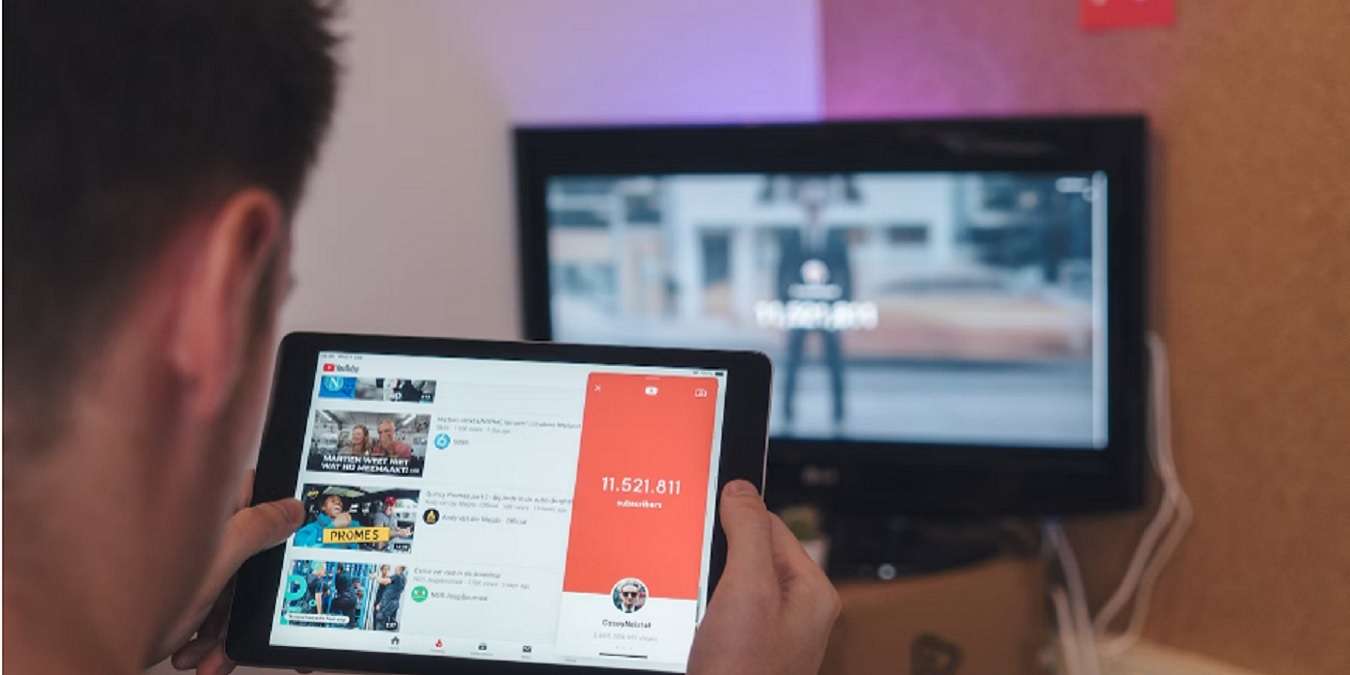 You've spent hours reading through the articles on Modern Ratio and you'd love some videos to give you more examples and style tips. Thankfully, there's a massive community of YouTubers who've created YouTube channels for men just to help you with your style game.
Whether you want to learn skincare, how to dress better, or just about anything else you can think of that's related to style, there's a YouTube channel for you.
1. Alpha M
When it comes to YouTube channels that are designed to teach guys how to look better, you'll have a hard time finding a more popular option than Alpha M. He has millions of subscribers, and his content is quite solid. He has a distinct personality that you'll either love or hate, but either way, he makes good content that you can learn a lot from. This channel has all of the expected topics, but also some more out-there ones like tattoos, flirting, and even smoking weed.
2. Real Men Real Style
While Alpha M is the biggest YouTube channel for style, Real Men Real Style isn't far behind. It has well over three million subscribers and it shows no signs of slowing down. This channel has a different vibe than Alpha M., which should help it appeal to a different audience. There are videos about luxury items, buying guides for clothes, personal development, grooming, and plenty more. If there's something you want to learn about, a quick search on Real Men Real Style will get you what you need.
3. Teaching Men's Fashion
In terms of subscribers, this is the second-largest channel on the list with over six million fans as of this writing. There's a reason Teaching Men's Fashion is so popular – the videos feature fantastic information with a truly professional presentation. They do more than just how-to videos too, which makes it stand out from the crowd. One particular video I found quite interesting is How To Look Better Than Other Guys.
4. AWxInc
There's a pretty obvious detail about AWxInc that makes it stand out – the content is created and hosted by a female. Ashley Weston is a professional celebrity stylist who specializes in men, so you know the advice she offers is reliable and applicable to any situation. Not only does she have experience with style beyond that of most YouTube personalities, but she's also a woman, which means she can offer perspective on what women are looking for, which is probably why most heterosexual guys are looking for fashion tips. AWxInc isn't as popular as some of the other channels on the list, but it deserves to be, as the content offered in incredible.
5. Jordan O'Brien (The Gentleman's Cove)
The Gentleman's Cove, or Jordan O'Brien as the channel is technically called, is a fantastic channel offering a wealth of content that's perfect for any guy looking to improve the way they dress, carry themselves, and look. There are videos focused on the hottest trends, seasonal outfits, hair and beard styles, glasses, and just about anything else you could want. The channel is rapidly approaching 500k subscribers, and Jordan, as he delivers useful videos with a grounded attitude that's a lot less "bro" than some other men's fashion channels out there.
6. Alex Costa
Alex Costa's channel is absolutely massive in terms of subscribers, and it's well-deserved. His content is packed with useful information and he's a very charismatic individual, which makes watching his content very entertaining. His channel has lots of style content, but there are also tips on fitness, self-development, and even sleeping. Everything you need to know to become a well-rounded guy is covered. There are even a lot of videos where women rate men to help you find better outfits and hairstyles.
7. Tim Dessaint
When it comes to YouTube channels for men, Tim Dessaint is a must-watch. He's not the usual "how to be the next irresistible James Bond" or "make every woman swoon" kind of guy. Instead, he's more like the average guy who just happens to be a fashion guru who grew up in Paris. With over a million followers, the guy's proven he knows what he's talking about when it comes to fashion, hairstyles, and trends. I personally loved his take on underrated clothing brands.
8. The Modest Man
The right style should make you look and feel more confident. The Modest Man is a fast growing YouTube channel for men's style that focuses on just that. Learn how to look both taller and slimmer (check out our slimming tips here), best watches to wear, best fashions in different brands, and much more. His approach is more about the fashion and style versus just being more masculine, which is always a nice change.
9. Gentleman's Gazette
For classic and vintage men's style, Gentleman's Gazette is hard to beat. As the name implies, this channel teaches you everything you need to know to be a classic gentleman. Learn more about shirt collar jewelry, whether sandals are ever appropriate beyond the beach, and which luxury items are worth splurging on. If suits and ties aren't really you thing, you probably don't need this channel. But, if you want to rock a suit like a true gentleman, start watching now.
If you've ever wondered why some collars have buttons, get all your questions answered here.
10. One Dapper Street
Don't let the name fool you. Marcel Floruss covers everything from bad boy motorcycle outfits to casual streetwear and everything in between. Of course, he's got the whole dapper thing down as well. It's his wide variety of style types that sets his channel apart from the rest. Plus, his cinematic shorts are not just informative, but surprisingly fun to watch as well.
Frequently Asked Questions
Why don't I look as good wearing the same outfits?
Every man's body is different. Just because some YouTuber looks amazing in some skinny jeans and a collared shirt doesn't mean you will too. Use the style advice as guidance to help you find your own style. Who knows, maybe the next time I update this post, you'll be the newest YouTuber for men's style.
What if I can't afford the brands mentioned?
Some of these YouTubers will tell you to look great you have to empty your wallet, take out a second mortgage, and sell a kidney. This is because they're either rich already or have sponsors giving them free or heavily discounted items. There are plenty of stylish brands for men that are more budget-friendly that look just as good if not better.
Image credit: CardMapr.nl via Unsplash
Subscribe to our newsletter!
Get the best of ModernRatio delivered right to your inbox!