As much as I hate to say it, but looks matter at job interviews. Job interviewers judge you based on appearance, as well as your character. Since your face is your first impression, it's important to have the right hair and makeup.
Don't hinder your chances of landing your dream job because of any beauty blunders. Make sure to keep these tips in mind as you prepare for your big day.
Makeup for Job Interviews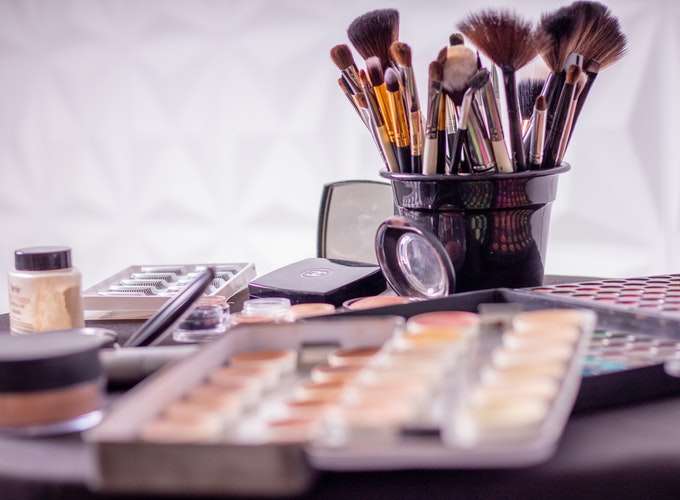 When you walk into the office for your interview, your interviewer will immediately look at your face. Your makeup and facial expressions both reflect on who you are as a person. Take note of the following suggestions—you might have to tweak your typical makeup routine, but it's worth it.
Choose the Right Foundation
There's nothing worse than walking into a job interview looking overly pale. Failing to choose the right foundation for your skin, or opting to cake too much on can make you look more like a clown than a professional.
You need just enough foundation or BB cream to cover any blemishes. Try to avoid over-applying foundation—you'll want to find the perfect balance between no coverage and too much coverage. This will help you achieve the most natural look.
After you apply liquid foundation or BB cream, make to set it with a thin coat of setting powder. A light dusting will soak up any oil or sweat that can fade your foundation.
If you're tempted to contour and highlight your face, refrain from doing so. Although you're probably an amazing contour artist, such a striking look just isn't appropriate for job interviews.
Don't Overdo the Eyes
You might wear a smokey eye or winged eyeliner on the daily, but now's not the time to sport such a dramatic look. You'll want your interviewer to focus more on your qualities, and less on your makeup skills.
That said, try to keep your eyeliner and eye shadow subtle. Neutral, non-sparkly shades of eyeshadow look the most professional.
You should also avoid a heavy application of eyeliner. This means doing a much thinner line on your top lid, and a less noticeable cat-eye. While you should put on some mascara, definitely leave the false eyelashes at home.
Shape Your Brows
Make sure to pluck or wax your eyebrows before the job interview. Perfect brows will reassure your job interviewer that you're detail-oriented and well put-together.
When it comes to filling in your brows, avoid making them unnaturally dark and thick. Don't forget to use some brow gel to make your brows stay in place.
Use Natural Lipstick Shades
Lipstick can be dangerous at interviews, as it can leave distracting smudges on your teeth. If you do decide to wear lipstick, stay away from glossy finishes and vibrant shades. Not only will this lessen the effects of smudges, but it will also help you look more business casual.
Nude and light pink shades look best. If you're not sure what color to go with, make sure to read up on the best lipstick shades for your skin tone.
Hair for Job Interviews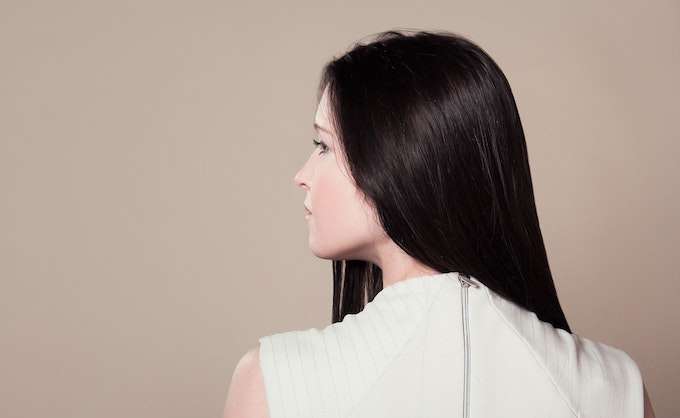 Now that your makeup's set, it's time to focus on your hair. Your hair frames your face, making it the second-most-important aspect of your look. Make sure you don't skip any of these steps.
Wash Your Hair the Night Before
To save time before your interview, wash and dry your hair the night before. This gives you plenty of extra time to style your hair and do your makeup in the morning. The last thing you want is to show up late for your interview!
Curl or Straighten Your Hair
After a night of sleeping, you won't wake up with perfect hair—it'll most likely look frizzy and wild. In that case, you need to do something with it, whether that means using a flat iron or curling wand.
Try your best to make your hair completely straight or totally wavy. Don't forget to spritz a bit of hairspray to keep your hair in place.
Try an Up-Do
If you're not too keen on taking the time to style your hair, you can't go wrong with a classic up-do. A tight bun or a ponytail will keep your hair entirely out of your face. Plus, an up-do helps you refrain from playing with your hair during the interview.
Nails for Job Interviews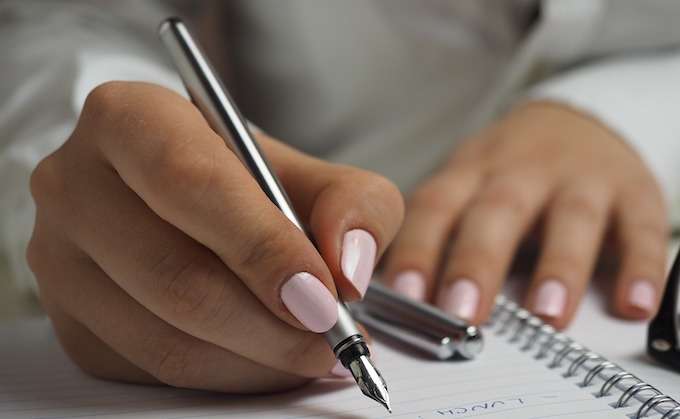 Many people forget about their fingernails during job interviews. Chipped nail polish and chewed-up fingernails just don't look professional. To avoid dry and rugged-looking hands, try a hand mask for dry skin the day before your interview.
You should either get your nails professionally done, or you should do them yourself. That way, you'll have clean and even fingernails. In terms of nail polish color, go with a clear polish or a nude pink.
Ace Your Job Interview
Not only will looking professional increase your chances of getting the job, but it'll also boost your confidence. You should practice your hair and makeup well before your interview—this gives you the time to make any changes to your routine.
Washing your face is just as important as doing your makeup. Make sure to keep up with a daily face washing regime as you prepare for your interview, and use these tips to wash your face without ruining your skin.
Subscribe to our newsletter!
Get the best of ModernRatio delivered right to your inbox!