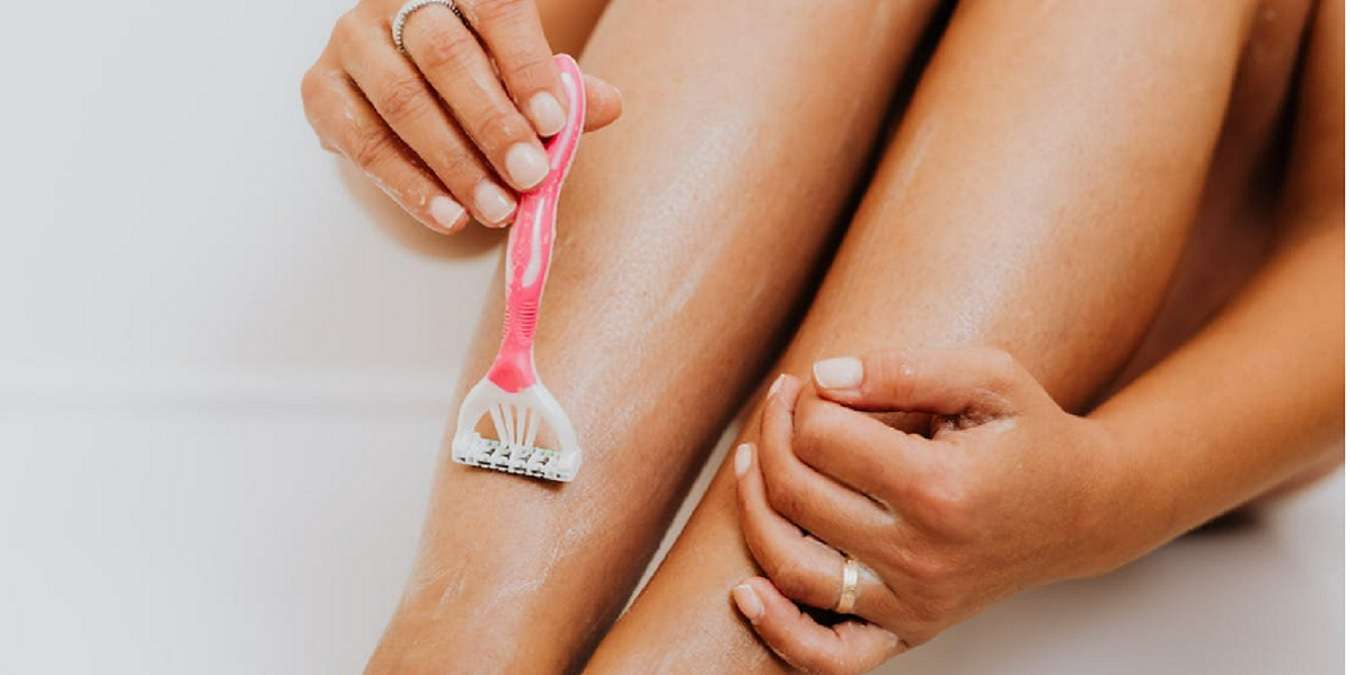 Shaving is a hassle to begin with, which is why you should only use the best women's razors. The wrong razor takes up a ton of your shower time, and you almost never get a perfect shave. Not only that, but a long shaving session may also leave you with an itchy razor burn no matter how much shaving gel you put on.
Skip these frustrating problems. Just pick the right razor from our list of razors that will leave you with delicately smooth skin and no hairs left over.
How to Choose the Right Women's Razor
When you go to the store, don't just pick up a pack of the cheapest one-blade razors. You should look for razors with three or more blades. Razors that have several blades are actually packed tighter together, making it less likely for your skin to get trapped between blades and become irritated.
You'll also notice that razors with multiple blades remove more hair than single or double blades. A larger shaving area means that you won't have to keep shaving the same area over and over – this saves you from razor burn as well.
If you're prone to razor burn, you should swap out your razor after 10 shaves or so. It might seem like a waste, but the blade can dull out fast. A dull blade forces you to apply more pressure to your skin, resulting in cuts and irritation. You should also look out for a rusty or gunk-filled blade, which is a sign that it's due for a replacement.
Ready for a change? Use these handpicked women's razors instead!
1. Best Razor for an Accurate Shave: Venus Extra Smooth Swirl Razor
You might have trouble reaching all the areas on your body with your razor. A typical razor isn't very flexible – you have to become a contortionist in order for it to snag every hair on your body's natural curves.
The Venus Extra Smooth Swirl Razor comes with a head that swivels as you shave. You can slide this razor over the curve of your knees and underarms with ease. This flexibility allows you to get the most accurate shave, as you're less likely to miss hard-to-reach areas. It also has two ribbons of lotion above and below the blades for extra moisture.
2. Best Razor for Sensitive Skin: Venus Sensitive Extra Smooth Razor
Sensitive skin makes shaving very unpleasant. You're left with dry, itchy, irritated skin that lasts for days at a time. If you notice your skin acting up after shaving, you might have the wrong type of razor.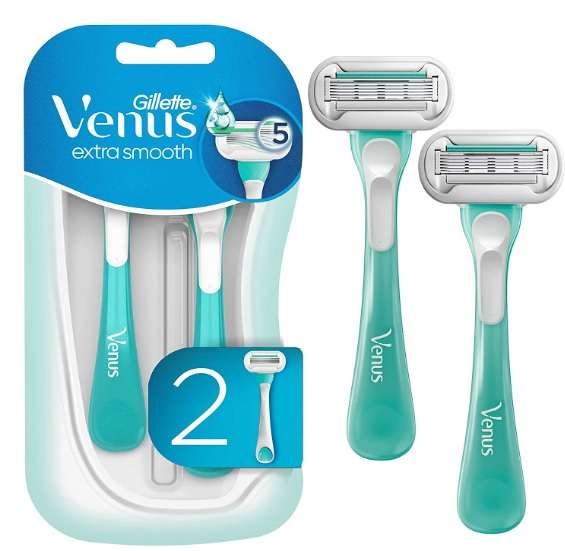 The Venus Sensitive Extra Smooth Razor has a SkinElixir Lubrastrip right above the blade. When you put the razor in water, the strip activates, providing a layer of protection against any small cuts and irritation from shaving. The blades themselves are super thin and coated with a diamond-like material that's designed to comfortably slide over your skin.
3. Best Hydrating Razor: Schick Intuition Pure Nourishment Razor
Dry skin is hard to avoid, especially in the winter. Your skin still may crack after showers despite your hydrating bar of soap. Instead of relying on soap or shaving cream for moisture, use a hydrating razor to get smooth and soft skin.
The Schick Pure Nouurishmemt Razor comes with shaving gel on the head of the razor. The cream is infused with coconut milk and almond oil to promote velvety skin. Although you technically don't need shaving cream when using this razor, I'd recommend it – the extra cream will protect your skin and make it even softer.
4. Best Razor for Your Bikini Line: Schick Hydro Silk TrimStyle Moisturizing Razor
The skin on your bikini line is one of the most sensitive areas of your body. If you're not careful, you could wind up with an uncomfortable razor burn. Don't use just any old razor to get the job done, you need a specialized razor like the Schick HydroSilk TrimStyle.
This razor sports two types of blades. On one end are five versatile blades surrounded by shea butter. The other side of the razor has a waterproof, battery-powered trimmer for your bikini area. While the trimmer can take down any coarse hair, the razor smoothes out and hydrates your delicate skin.
5. Best Electric Razor: Brori Electric Razor
Not a fan of disposable razors? Men aren't the only ones with options for electric razors, you know. The Brori Electric Razor is suitable for any part of your body, including your legs, arms, underarms, back, and bikini line. This razor is also waterproof, so you can use it in or out of the shower.
Take advantage of this razor's hour-long battery life and quick charging capabilities. It even comes with LEDs that help you see every hair for a clean shave each time.
6. Best Disposable Razor: BIC Soleil Bella Disposable Razor
Need some quick disposable razors for travel? Try out the BIC Soleil Bella Disposable Razor. They come in a pack of 10, so you've always got an extra to toss in your bag for a weekend getaway. Thanks to four blades, you get a close, smooth shave without razor burn.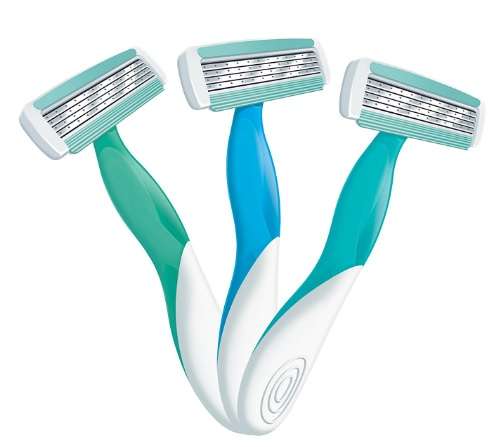 The moisture strip contains coconut milk to help hydrate your skin as you shave. The rubber grip prevents slipping and it's easy to reach everywhere thanks to the pivoting head.
7. Best Razor Overall: Venus Platinum Extra Smooth Metal Handle Razor
For a razor that you can always count on, go with the Venus Platinum Extra Smooth Razor. Unlike most razors, this one comes with a metal handle that won't let you lose your grip.
This no-nonsense razor has five blades with a diamond-like coating, as well as two layers of moisture. It offers a simple and reliable approach to shaving that you just can't go wrong with.
8. Best Subscription Razor: Athena Club Razor Kit
Love having your razors delivered to your door regularly? Athena Club offers some of the best women's razors in a convenient subscription. A cushioned skin guard along with five close blades give you a flawless shave. The starter kit comes with the razor, two blade cartridges, and a magnetic hook for your shower. Afterwards, you just set your frequency to get new blade cartridges.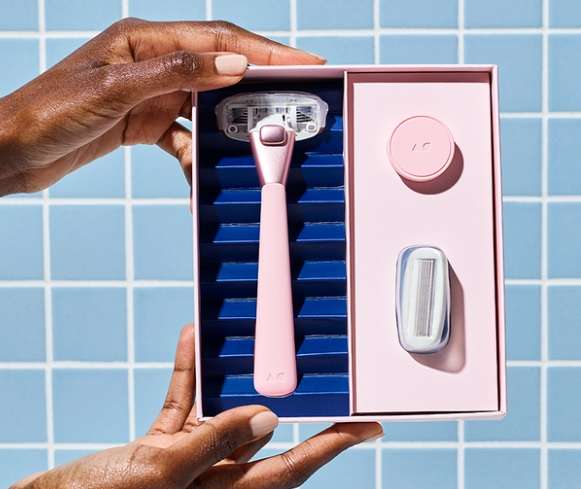 The non-slip silicone handle is made of aluminum to make it more durable. The blades are also nickel-free, which is ideal for even the most sensitive skin. The hydrating hyaluronic acid strip helps prevent razor burn for smooth skin.
9. Most Affordable Women's Razor Set: Joy Razors
While Joy razors might like simple, they're anything but. In fact, the brand is one of the most affordable, usually giving you double the cartridges of more expensive brands. However, you still get five blades for close, comfortable shave.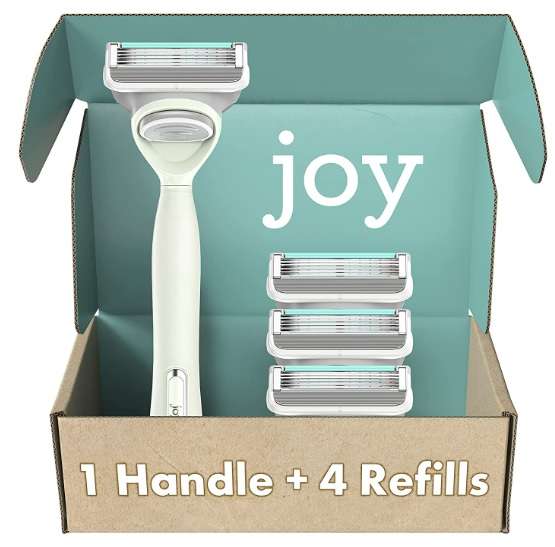 The silicone handle prevents it from slipping easily. You also don't have to worry about unsightly razor burn thanks to the hydrating Lubrastrip. While the one pictured is teal and comes with four cartridges, you can also grab a pink version with eight cartridges.
10. Best Safety Razor: Bambaw Rose Gold Double Edge Safety Razor
Hate having to change blades so frequently? Try a safety razor instead. These have a single blade with a safety guard to give you a super smooth, nick-free shave. The Bambaw Rose Gold Double Edge Safety Razor has a solid metal handle that's designed to last for years.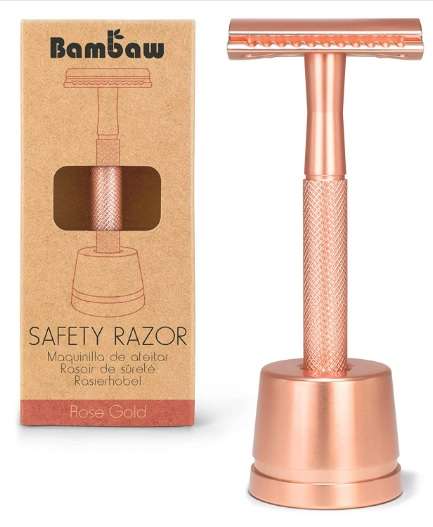 You can easily replace the blade itself whenever you need to. However, the blades last far longer than your typical disposable razor. These types of razors are usually more eco-friendly because they last longer and reduce waste.
Get a Flawless Shave With the Right Razor
If your razor irritates your skin, it's time to toss it. Use our handy guide to learn how often you should replace your razor. Use one of the above razors as your replacement – they all come with several blades that won't nick or burn your skin. No matter which razor you use, make sure to lather your skin with soap to get even smoother skin.
Don't forget to give your hands some attention as well! These nourishing hand masks will hydrate and soften your hands after one use.
Frequently Asked Questions
Why do I always cut myself when shaving?
This could be a sign that your razor blades are damaged. If it's a new razor with no issues, try using less pressure when shaving and take extra care around ankles, knees, and other areas that tend to get cut most often.
Also, always use soap or a shave cream/gel to make it easier for the razor to slide on your skin. Too much friction can the razor to dig in versus gliding.
How can I make my razors last longer?
The best women's razors aren't always cheap, so you'll want them to last as long as possible. Start by fulling prepping your skin with some light exfoliation and clean it well. Always rinse your razor fully after every single use. Finally, dry your razor and store it in a clean, dry area. Leaving them wet or with residue on them makes them dull and rust faster.
Image credit: Karolina Grabowska via Pexels
Subscribe to our newsletter!
Get the best of ModernRatio delivered right to your inbox!