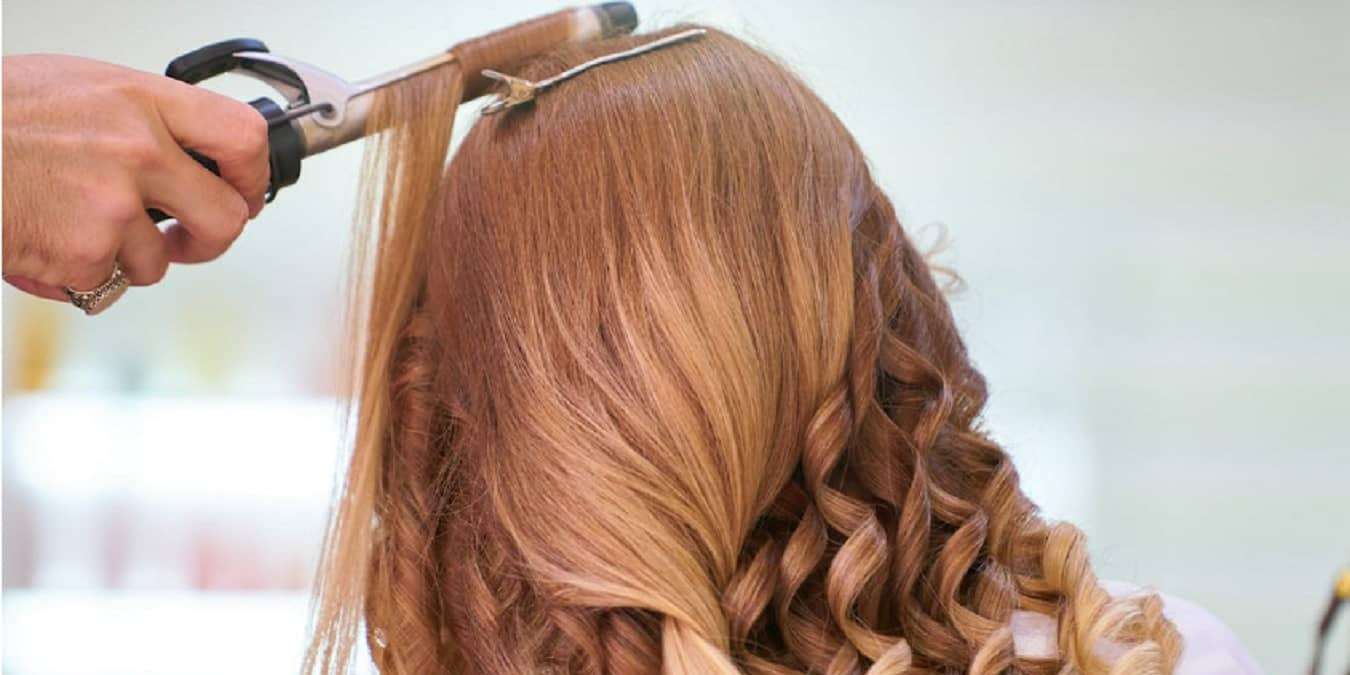 At first, you might think a curling iron and curling wand are the same thing, but they're surprisingly different. While both will give you luxurious curls, each works best for different types of styles. Plus, some people have their own personal preference on which is easier to use.
The Main Difference
There is one notable difference when you look at a curling iron and curling wand. A curling iron has a clamp to hold the hair in place. A curling wand, on the other hand, doesn't have a clamp. Instead, you'll have to wrap the hair yourself.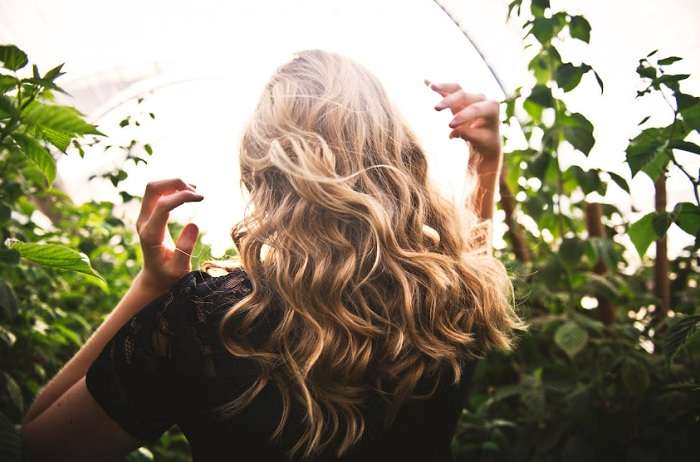 For those looking for an all-in-one tool, a curling iron can actually be used as a wand. All you have to do is close the clamp and wrap your hair around the outside, just like you would with a wand.
Curling Iron Pros and Cons
Curling irons are best for those who want a more precise style. If you're looking for perfect, tight curls that are more uniform, you can't beat a curling iron. Thanks to the clamp, your hair is held tightly in place, which lets you get bouncy, spiral curls.
Another benefit is these curls tend to last longer than those you get with a wand. Since your hair's wrapped tighter against the heated barrel, the curl stays in place longer. So, it's good if you need a longer lasting hairstyle.
Also, curling irons are often seen as a more versatile tool in many ways. It can double as a wand and straightener. For straightening, you'll need a curling iron with a clamp that's the same length as the barrel. Then, just use it like you would a normal straightening iron.
Curling irons work great on all hair lengths. However, you'll want to stick to a smaller barrel if you have short hair.
Of course, curling irons aren't perfect. While they can double as wands, they don't always work quite as well to give you loose, bouncy curls or waves. Plus, your hair can get caught in the clamp. Even though your curls may last longer, your hair's more exposed to heat, which can lead to worse heat damage.
Until you learn it use it just right, you could also end up with dents from the clamp. Obviously, this can put an unwanted kink in your curls. Use these tips to learn how to use a curling iron.
Curling Wand Pros and Cons
While some people have both a curling iron and curling wand, many prefer a curling wand. Instead of the pageant-perfect curls, wands give you effortless looking beach waves and more natural looking curls. Use these tips to get perfect beach waves.
Without the extra tension that comes from the clamp, your hair maintains a more natural look and texture instead of being pressed flat. It's also easier to start curling around mid-shaft or even lower to create a bigger variety of styles.
Those with curly hair love curling wands as they're perfect for taming those random wild curls while still blending in with your natural curls.
Another benefit is you usually end up with less heat damage since the hair isn't pulled so tightly. While you can wrap it tightly, it's difficult to get the same tension as a clamp.
While those beach waves look great, curling wands tend to be a little more difficult to use. You have to manually wrap your hair, which means your fingers spend more time next to the hot barrel, increasing your burn risk. You can buy a pair of heat resistant styling gloves, like these gloves from Kiloline, to prevent burning your fingers. They're also not ideal for short hair as it's more difficult to manually wrap the hair.
Overall, curling wands are just for loose curls and waves. You can't really do much else with them.
Curling Iron or Curling Wand: Which is Best?
This all depends on the style you want. Overall, curling irons are the most versatile, but may not give you the most natural looking curls. With curling wands, you get the coveted messy waves, but it's hard to get a more polished style.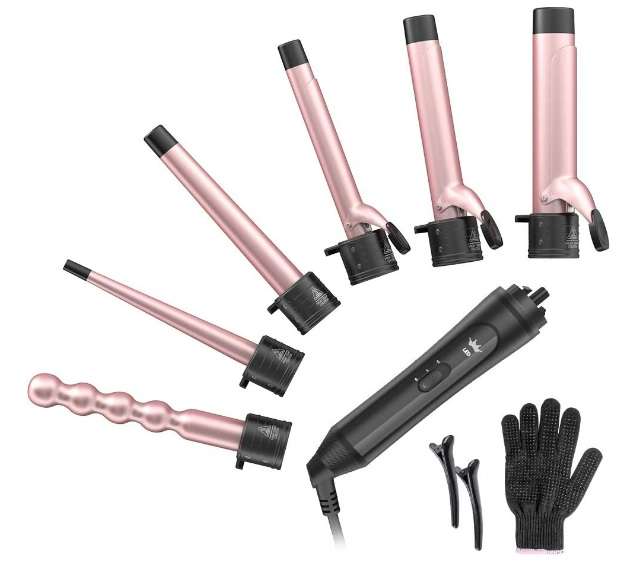 If you're having trouble choosing, opt for a set that lets you quickly switch between a curling iron and curling wand. Duomishu's 6-in-1 Curling Iron and Wand Set has three different curling iron barrels and three curling wand barrels.
Of course, you can always just get one of each. Conair's Double Ceramic 3/4-inch Curling Iron is a popular choice. Or, opt for larger curls with the Hot Tools Pro Artist 24K Gold 1-inch Curling Iron.
If you'd prefer a wand, Conair's Double Ceramic 1-Inch Curling Wand and the InfinitiPro Tourmaline 1-inch to 1/2-inch Tapered Curling Wand are both great choices.
Consider Your Hair Length
One final difference to think about is your hair length. For short hair, curling irons are typically easier to use. If you have medium to long hair, either one is perfect. If you do want to use a curling wand on short hair, opt for a smaller barrel so you can wrap the hair around the barrel a little more and get longer lasting curls.
Frequently Asked Questions
What's the best barrel size?
Usually, 1/2-inch to 1-inch barrels are the most popular. These are great for both tight and loose waves. The smaller the barrel, the tighter and smaller the curl. For larger, bouncier curls and waves, opt for a 1-inch to 2-inch barrel.
Does a curling brush work like an iron or wand?
A curling brush works more like a curling wand, but is mainly designed to help dry your hair while giving you slight waves and curls. Think of it as blowout with some very loose curls. If you want more definition, you'll want to opt for an iron or wand.
Image credit: Engin Akyurt via Pexels
Subscribe to our newsletter!
Get the best of ModernRatio delivered right to your inbox!