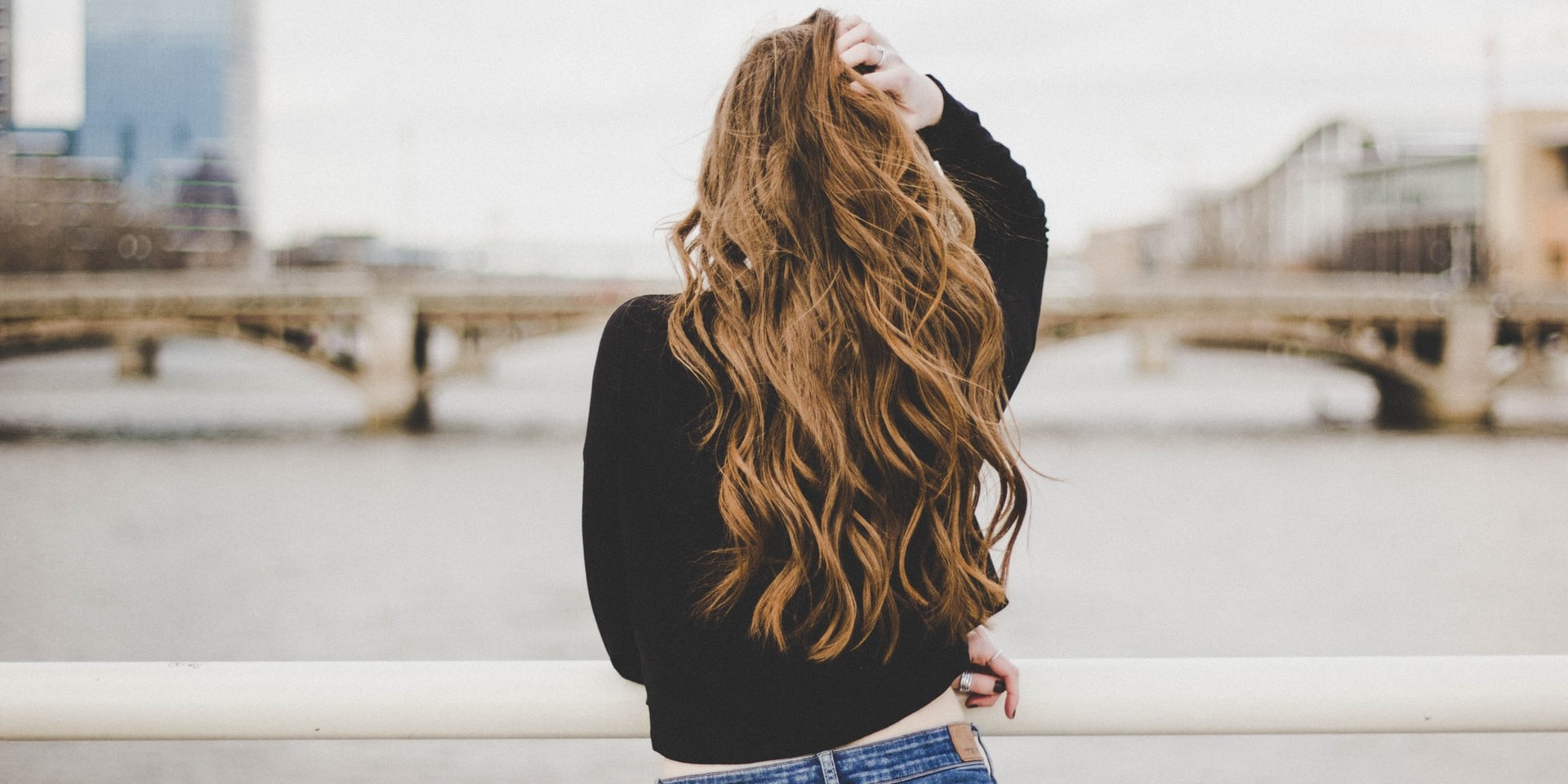 Say goodbye to stick-straight hair, and voluptuous curls—beach waves are all the rage. Adding a subtle wave to your hair is the perfect balance between curly and straight hair.
This style looks natural and effortless, which is probably why it's become so popular. Whether you want to try creating waves with or without heat tools, we've compiled the many different ways you can achieve the perfect beachy waves.
1. Make Beach Waves With a Flat Iron
Flat irons aren't only for straightening your hair. With a little practice, you can create effortless beach waves with a flat iron as well.
After starting out with a little bit of hair texture foam, you can start grabbing small portions of your hair with your flat iron. Delicately twisting your flat iron as you go through your hair creates stunning, natural-looking waves.
2. Create Delicate Waves With a Curling Iron
Styling your hair with a curling iron is one of the classic ways to achieve beachy waves. First, you'll want to spritz some heat protectant into your hair, and then separate your hair into sections.
Starting with a small piece, tilt your curling iron upside down, wrap your hair around the iron, clamp it, and release your hair. It's a bit time-consuming, but the end result is worth it.
3. Get Beachy Waves Overnight
You can't get any simpler than this overnight wave-creating technique. Do this style right before you turn in for the night, and you'll have amazing waves to start your day with.
To get started, flip your hair over your face, gather all of your hair at the top of your head, and create a regular braid. When you wake up the next morning, undo the braid, and run your fingers through your new waves.
4. Use a DIY Sea Salt Spray
For another heatless method of getting beachy waves, try creating a DIY sea salt spray. Simply combine coconut oil, water, sea salt, and hair gel to create a tropical, texturizing spray.
After spritzing the beachy concoction all over your hair, put your hair up in a bun, and wait for a couple of hours. When you let down your hair, you'll have beautiful waves!
5. Create Waves With a Curling Wand
Curling wands are easy to use, and they're perfect for creating carefree waves. Before you whip out your wand, make sure to apply some heat protectant to your hair.
Starting at the back of your head, grab a small segment of your hair, and gently wrap it around the wand. When you've curled most of your hair, revisit any areas that need some re-curling. In the above video, Maria opts to alternate the direction of her curls to create some added texture.
6. Making Waves With a Bathrobe Tie
It might sound odd, but you can actually create some great waves just by using a bathrobe tie. In case you don't have a bathrobe lying around, you can always swap in a long sock or tights. For this technique, you'll want to place the bathrobe belt at the front of your head, right where you'd wear a headband.
From here, wrap the hair from one side of your head around one side of the bathrobe belt. Repeat this technique for the other side of your hair, and then tie up both sides into a large bun. Go to sleep, let your hair loose in the morning, and admire your beachy waves.
7. Getting Beach Waves With Short Hair
Who says you need long hair to rock waves? Even if you have chin-length hair, you can still achieve gorgeous, summer-ready hair.
All you need to do is grab your favorite curling iron, and start gently curling your hair. Since you have short hair, it shouldn't take too long—just don't forget to set it with some hairspray afterward!
Flaunting Your Beachy Waves
Beach waves are almost as effortless as they look. Depending on which method you choose, you might only have to spend about ten minutes to achieve this look.
Starting your beachy waves at night can help you save a ton of time getting ready in the morning. For more time-saving styling tricks, find out how to spend less time dealing with tangled hair by using these fantastic hair detanglers for women.
Subscribe to our newsletter!
Get the best of ModernRatio delivered right to your inbox!