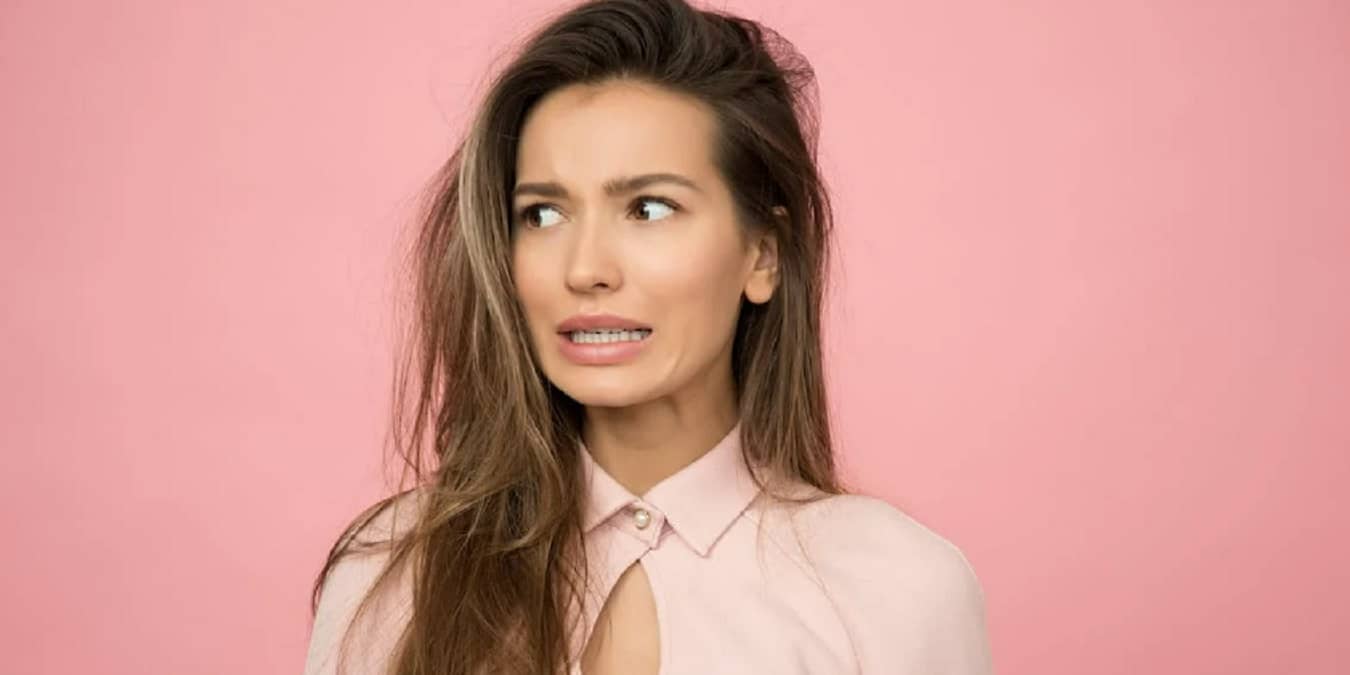 As someone with fine hair, I can vouch for the struggles that come along with it. I've been dealing with fine hair the wrong way for a long time. This left my hair looking lifeless and flat.
Fine hair can look just as good as other hair types. You just need to know how to care for it. Here's your guide for fine hair, and how you can make the most of your thinner strands.
What Is Fine Hair?
Many people have the wrong idea about fine hair. Fine hair refers to the diameter of your hair strands, not your hair's density. That means you can have fine thin hair, fine medium hair, or even fine thick hair.
To figure out if you have fine hair, hold a strand of your hair between two of your fingers. If you can't feel the hair, you have fine hair. Otherwise, you may have medium to thick strands.
Determined that you have fine hair? These tips will help you manage fine hair, and make it appear fuller.
1. Wash Your Hair Every Other Day
When you have fine hair, it gets oily faster. While some might say that people with fine hair need to wash their hair every day, that's just not true. In another post, I talked about why you shouldn't wash your hair every day, especially if it's fine and oily. Frequent washes will only lead to more oil.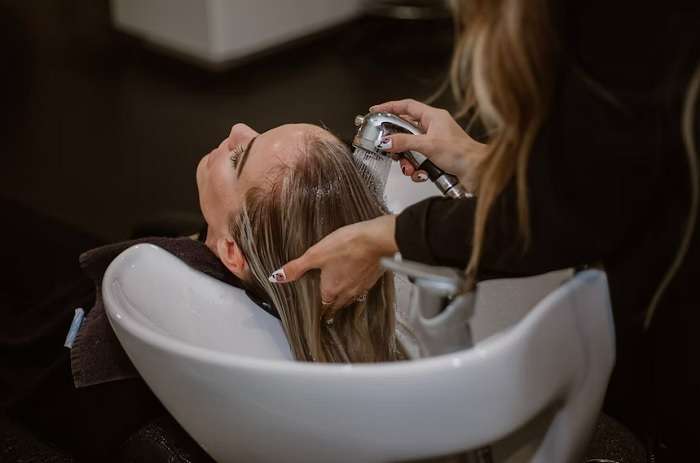 Try to wash your hair every other day. Dry shampoo is helpful on your non-wash days, as it soaks up excess oils and adds some volume to your hair.
In terms of actual shampoo, stay away from anything that's specifically for dry hair. The extra moisture in these shampoos will weigh your locks down even more. Instead, go for a volumizing or clarifying shampoo.
2. Don't Put Conditioner on Your Roots
You might feel tempted to add some conditioner to your scalp, but just don't do it. Conditioner is meant to add oil and nutrients back to your hair. When added to your fine roots, it basically acts as a weight to the top of your head – this makes your hair look even flatter.
Use conditioner sparingly, and only on the ends and middle of your hair.
3. Make Sure to Blow-Dry
Air drying your hair is convenient on your days off, but it shouldn't become routine. Wet strands weigh down your hair, leading to a very limp look. Using the right technique to blow-dry your hair can make it look much fuller.
When drying your hair, flip your hair upside down. This will lift your roots up, giving them some bounce after you're done blow-drying.
Sleeping with wet hair is something you absolutely should not do. Not only does this make your hair look greasier in the morning, but it'll also create unpleasant cowlicks and an overall messy-looking hairdo.
4. Try Some Texturizing Products…
Gels and creams aren't ideal for fine hair, but you can definitely try lightweight texturizing sprays. Seasalt sprays are especially useful for creating a slight wave, while also giving your hair a little oomph.
My favorite beachy spray is OGX Moroccan Sea Salt Spray – it makes your hair look wavy without making it feel sticky or weighed down.
5. …But Avoid Overusing Products
You don't need five different products to make your hair look great. In fact, adding more than one or two products to your hair will make it appear oilier and heavier.
6. Get a Flattering Haircut
In addition to getting a flattering haircut for your face shape, you should also get one that makes your hair look more voluminous. Ask for a choppy, layered, or asymmetrical look during your next trip to the hair salon.
You don't have to let fine hair limit your haircut choices – you can still have a pixie cut, bob, as well as medium-length or long hair as long as your cut adds some body.
7. Don't Overlook Updo Hairstyles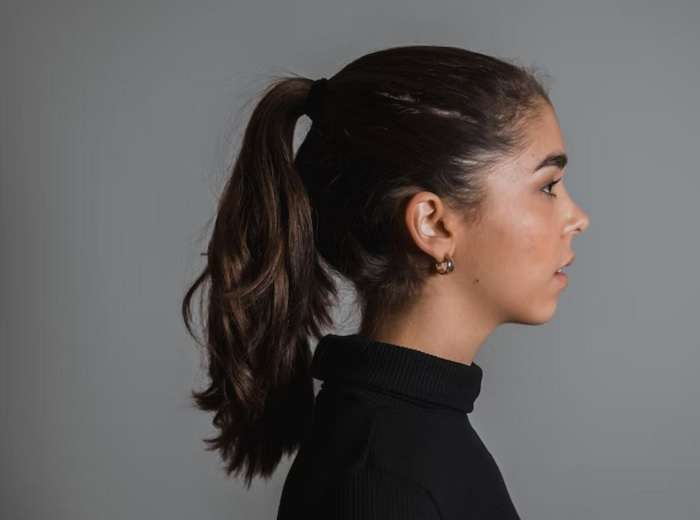 Braids, ponytails, and updos are your best friends when you have fine hair. On the days that your hair looks extra greasy or flat, you can do a quick five-minute hairstyle. That's just one of the advantages of having fine hair – it doesn't take much effort to tame your hair.
8. Always Use a Heat Protectant Spray
Whether you're blow drying or just trying to add some curl, fine hair needs heat protection. In fact, all hair types need a heat protectant spray. But, since fine hair is more fragile, it's even more prone to heat damage.
These sprays often help drastically reduce frizz and fly-aways along with adding shine. For instance, OGX Protecting + Silk Blowout Spray actually helps reduce drying time to further reduce heat-related damage. L'Oréal Paris Advanced Hairstyle Sleek It Iron Straight Heat Spray seals hair strands while offering protection from most any heat styling devices.
9. Brush Sparingly
It might be tempting to keep trying to add volume to your fine hair by brushing it often. But, that can actually give the exact opposite result. As you brush, oils are distributed down the hair shaft, weighing it down and reducing the volume. The more often you brush, the more oils you distribute.
Plus, the more often you brush your hair, the harder it is on the hair itself. Only brush when you really need to.
10. Be Gentle
It should go without saying that the key to dealing with fine hair is to be gentle. A common mistake is to start brushing from the root to the tip. Instead of removing tangles, all your tangles kind of bunch up on the middle of the hair shaft, creating a massive knot that leads to inevitable breakage.
Instead, brush your hair in small sections starting from a few inches from the tip. Gradually increase the length of the section as you slowly and gently remove the tangles.
Use special detangling brushes to help. Both the Crave Natural Glide Thru Detangling Brush and the Wet-Brush Detangler work great for this. They also work well on wet hair.
Tip: Do you have color-treated hair as well as fine hair? Make sure to avoid these mistakes when caring for dyed hair.
Frequently Asked Questions
Is there any way to thicken the strands?
Thickening shampoos, conditioners, and leave-in treatments can help. A healthy diet filled with omega-3 fatty acids, lean protein, and B-complex vitamins along with regular exercise also leads to a healthier scalp and stronger hair.
Some experts recommend regular scalp massages to help thicken strands. The gentle pressure of fingers or a scalp massager helps widen the follicles, leading to thicker strands. It's also highly recommended to help reduce thinning hair and promote growth.
Will boar bristle brushes help?
While some swear by boar bristle brushes, others prefer using nylon bristles. Boar bristle brushes can help increase shine, volume, and overall hair health. But, only use soft bristles if you have fine hair. Rougher bristles may damage your scalp, leading to hair loss.
Image credit: Moose Photos via Pexels
Subscribe to our newsletter!
Get the best of ModernRatio delivered right to your inbox!