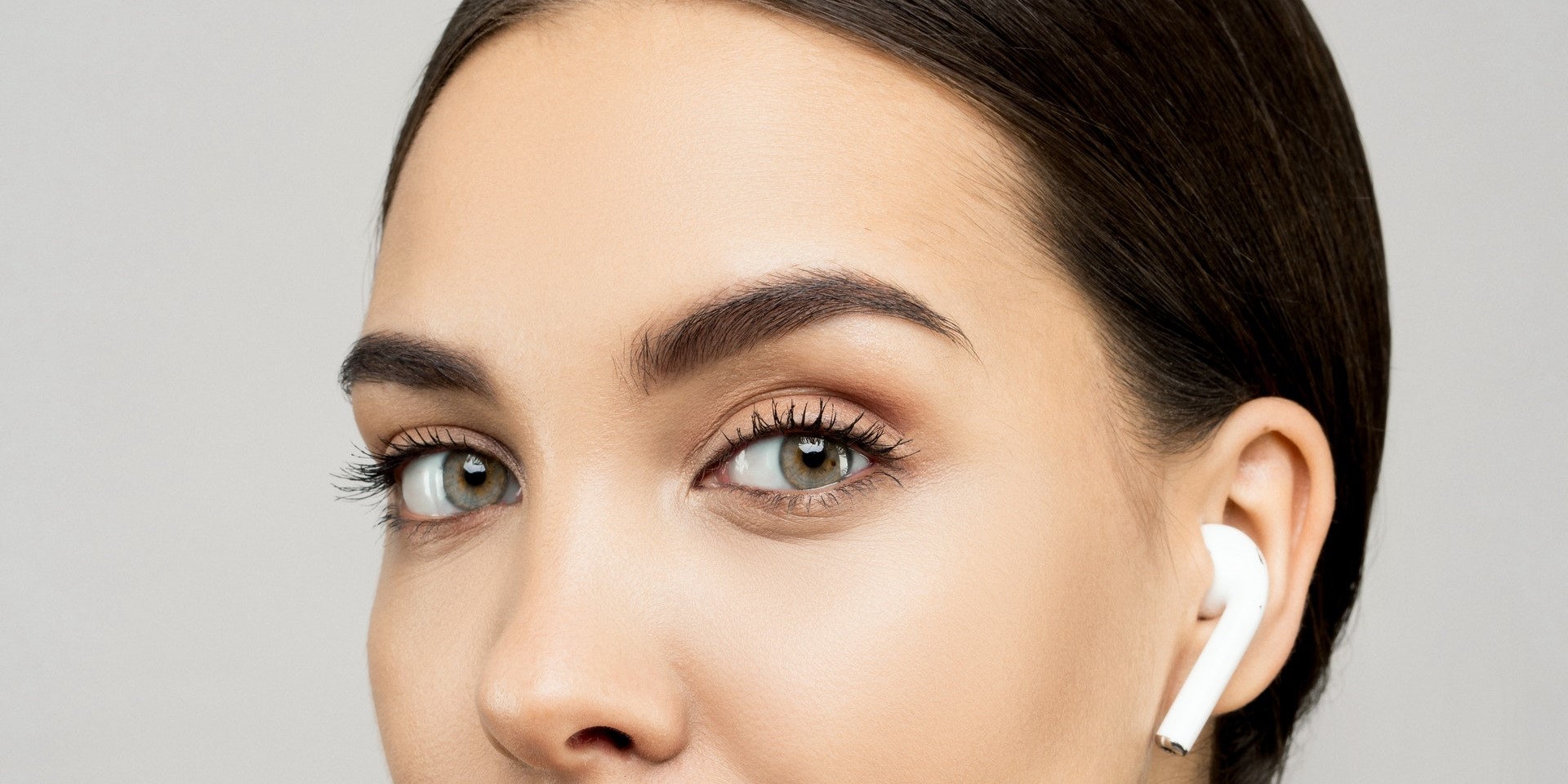 Filling in your brows is a hard art to master. Too little color can keep your brows looking sparse, while too much color can give you thick, distracting brows. It's a balance that's hard to achieve, but it's definitely doable.
Struggling to get the perfect brow? Follow these steps, and you'll achieve brows that look full and natural.
1. Clean and Shape Your Brows
Before you whip out your brow pencil, make sure your brows are looking neat and clean. Remove any existing makeup from your face, and pluck your brows to get rid of any out-of-place hairs. Brushing and shaping your brows in advance sets up your brows to look fabulous after you fill them in.
2. Find the Right Shade
It's absolutely essential to take the time to pick out the right shade for your brows. Test out different shades and brands until you find one that seamlessly blends in with your brows.
If you just can't find an exact match, go with a color that's slightly lighter than your natural brow color. Opting for the darker option can give your brows a drawn-on look that isn't flattering on anyone.
3. Pick a Brow Tool
Now that you've found your perfect shade, it's time to find the tool to apply it with. There are three main tools that you can use to fill in your brows: a pencil, powder, and cream. Here's a quick breakdown of each tool.
Brow Pencil
Brow pencils are perfect for doing some precise brow work. You can use them to lightly outline the shape of your brows to get a defined look.
If you're not careful, brow pencils can give you harsh lines that don't blend nicely. To avoid this, put only a little pressure on the pencil, and blend in the color with a spoolie.
Brow Powder
Eyebrow powder works a bit like eyeshadow. Since brow powders sometimes come with a few different shades, you can gradually fill in your brows and then highlight the area under your arch with the lightest shade. If your brow powder doesn't come with a brush, make sure to buy an angled brush to make it easier to apply.
Brow Cream
Brow creams create the most dramatic brow. Creams can go on quite thick, and they're not very blendable. If you want to try a cream, make sure to use an angled brush, and try not to put too much product on your brush.
4. Fill In Your Brows With Short Strokes
No matter which tool you're using, always use light strokes to fill in your brows. Each stroke should mimick your actual eyebrow hair.
As you fill in your brows, focus first on the middle of your brow, and then gradually make your way to the tail end. After that, backtrack to the inner area of the brow, and very lightly fill it in. The front of your brows should have the least amount of pigment—this keeps your brows looking natural.
It's easy to get carried away when filling in your brows. You don't want to end up with overly-dark brows that don't match your face, so it's best to apply the lightest layer of product possible, and then build on that if you need to.
5. Brush Through Your Brows
After you finish filling in your brows, take a spoolie brush, and gently brush your eyebrows. This blends in the added color, and also smooths out harsh lines.
Don't Be Afraid to Experiment
If you're not happy with the way your brows look after filling them in, don't get frustrated. Experimenting with different products, colors, and methods will help you get the perfect brows.
Now that you've tackled your brows, don't forget to draw attention to your eyes with one of these beautiful nude eyeshadow palettes.
Subscribe to our newsletter!
Get the best of ModernRatio delivered right to your inbox!